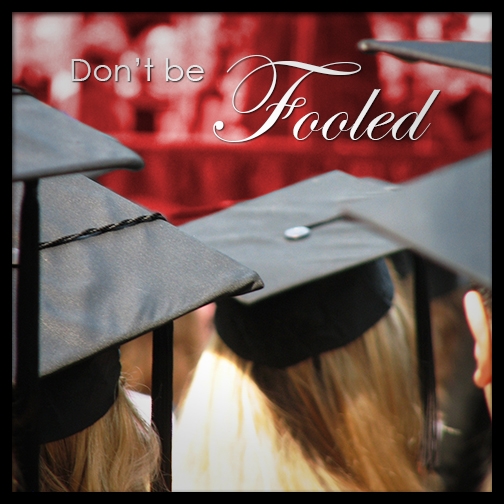 Thinking of Advancing Your Career?
Background checks aren't just for people – with the constant rise in fraud reaping Australia, even the college you're thinking about enrolling in might need a quick once over.
A recent investigation, carried out by the Victorian State Government, has revealed that an alarming number of training institutions throughout the state have allegedly been involved in major cases of fraud and corporate misconduct.
Three crooked training colleges in Victoria have lost their contracts and another four will soon lose their right to obtain government funding after investigators discovered that the institutions declared training that never took place and used unauthorised subcontracting to deliver the training.
The Government has since withheld and recovered more than $20 Million that would otherwise have been used to further fuel the corruption, thereby preventing budding Victorians from receiving substandard training from disreputable colleges.
The name of the three colleges, The Management Institute of Australia No 2, Imperial College and MWT Institute, along with 17 others that are currently under investigation will be published on the department's website as a means to increase transparency and accountability within the sector.
Training and Skills Minister, Steve Herbert states that taxpayers shouldn't have to pay for second-rate training and goes on to say, "numbers on paper and the proliferation of certificates is meaningless if they don't lead to jobs […] We're interested in high quality training for young Victorians that leads to jobs, and means real productivity for industry."
The investigation was carried out following findings of exploitative marketing practices, continuously poor achievement levels from students, manipulative sales tactics, poor auditing and inappropriately short courses.
If you'd like to read a more detailed insight into the government's findings, you can read the whole story over on The Age's website, or by clicking here.
If you'd like to ensure a long and productive training program that's delivered from a genuinely reputable college, be it online or otherwise, Precise Investigation can help you to gauge whether your decision is really as wise as it seems.
We have helped hundreds of clients to establish the credibility of institutions, companies, staff and even partners-to-be, so rest assured that we can help you too.
Call Precise Investigation today on 1300 856 011 for a professional, Private Investigation Service
Precise Investigation has been at the forefront of Private Investigations throughout Australia for nearly three decades, regularly servicing the likes of Melbourne, Perth, Sydney, Adelaide, Brisbane, Hobart and even the more remote reaches of the country.
If you'd like to find out how a professional Private Investigator can help you, your business or even your loved ones, just take a look at our services pages:
Our domestic services, for more personal matters, can be found by clicking here and our commercial services, for companies and businesspeople alike, can be found here.
Please contact us if you have any queries or concerns about any personal or corporate matters and our trusted operatives will be more than happy to give you sound advice and trusted guidance, should you need it.