Bug Sweeping Services: Keeping Your Corporate Office or Domestic Home Safe Melbourne, Sydney, Perth, Darwin, Hobart, Adelaide, Brisbane
Need a cybersecurity team on your side? Too often do we see private and professional clients looking for extra privacy, or confidentiality online — without considering where else their privacy could be leaked. With advancements in technology streamlining the ways our personal information, actions, and discussions can be recorded, having a team walk through your current environment to identify potential loopholes is paramount in trying to stay safe.

Instead of focusing only on your online presence, consider a full review of your digital world. From hidden mobile devices, electronic hidden microphones and video transmitters, micro-sized GPS tacking devices, hostile Wi-Fi equipment — colloquially referred to as 'bugs' — are a simple, affordable, and, unfortunately, effective way to hack into your most private data.

If you thought that bugging devices were limited to the silver screen — think again. Already working through a challenging situation and looking for areas where your personal data has been leaked? Speak with our consultants about undertaking a full digital and physical privacy review — you might be surprised at what we find.
Commonly Asked Questions: How Can I Check For Bugs?
With technological advancement catapulting through the 21st century, new products and services are developed each year that can track, store, and break into our personal lives. If you are dealing with an information leak, our team can work with both private and corporate clients to:
Conduct an assessment of your physical environments including homes, vehicles, and offices
Conduct an assessment of your RF frequencies looking for potential information leaks or security breaches and hostile transmissions
Although digital security is more often talked about in this day and age, the potential for information, personal data, and sensitive material to be leaked or violated through physical means is still a threat.

With micro-sized technology able to record, track, and even film footage and discussions, efforts can and should be made to protect your workplace and home.
​
Not sure how to check for bugs? Our consultants have been working in technology, security, and intelligence for over 30 years. Well versed in the tools, technology, and equipment used by those looking to hack into your private life, we can conduct assessments of potential leak locations.

Wondering if you can check for potential bugs alone? You can — if you know what you are looking for. With some tracking devices able to be implanted on the physical property — like homes, furniture, and cars — digital devices like mobile phones, televisions, and computers having an expert review your environment is your best bet.

Why? Because we have seen the latest innovative, tools, and tactics taken to violate your privacy. Instead of spending countless hours looking for potential data leaks — or not knowing what to look for — speak with our expert investigators to determine which solution is the right fit for you.
For those clients looking to invest their money into something meaningful, you should know that Australia suffers one of the highest economic crime rates of any country in the world. With that in mind, it's more important than ever to consider the expertise of a professional, or team thereof, in helping you to understand your risks before it's too late.
Related Services
Office Debugging/ Bug Sweeping
In today's day and age, and taking into account just how quickly technology is evolving, the threat of having your private conversations, your location and your activities recorded, stored and transferred across the web is real. Employing the services of a professional bug sweeper can drastically reduce the risks of confidential information falling into the wrong hands.
+ read more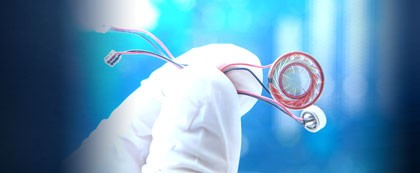 Staying Safe: How to Manage Bugging Forward Forward
Once a certified team has thoroughly examined your potential areas for bugging and data leaks, we can strategies a better solution to keep your information private going forward.
Solutions: Debugging Services in Perth, Melbourne, and More
With over 30 years' experience working around Australia, the Precise Investigation team has expanded to include offices in each of the major states. Why? Because even though our experts are happy to travel to you, having a localised specialist in the area makes it even easier to comb through potential locations for security leaks. From the Gold Coast to Hobart, Melbourne, Sydney, and Perth, our team gets to know each city inside and out so that they are more effective on the job.

Regardless of your reason for wanting to review privacy concerns, we partner well with:
Corporate teams
Private residences, homes
Government agencies, police force
Cybersecurity experts, ICT Specialists
Teleco Specialists

Certifications from the following authorities and associations to ensure that our team, practices, and procedures far surpass industry expectations:
Institute of Mercantile Agents
World Association of Professional Investigators
Association of Certified Fraud Examiners
Australian Institute of Professional Investigators
International Association of Special Investigation Units
Australia & New Zealand Institute of Insurance and Finance

Beyond that of planting a hidden camera behind your boss' desk, there are numerous ways for a person to record or transmit sensitive information from one point to another. As such, bug sweeping is a service that encompasses a long list of techniques and practices including; infra-red and GPS detection; mains electricity and power supply wiring analysis; radio frequency scans and; visual and physical inspections along with classic light, Bluetooth and broad-frequency radio wave detection.
Regardless of your environment, both corporate workers and private residents deserve to feel safe in their own spaces. By recommending the steps, systems, and technology available to help better protect your environment going forward, you can minimise the risk of data breaches in the future.
Need a Cybersecurity Consultant? Speak with our team today.
Instead of hoping that bugs, surveillance equipment, or spyware have not been installed on your property, work with a specialist who can confirm as much — and remove any invading equipment from your space. Ready for a clean slate? Speak with our in-house experts to learn more about a scan of your environment and how we can deactivate, debug, and ramp up your security today.urance Claims (03) 9564 7303
Debugging/Bug Sweeping
Precise Investigation maintains a regular blog, reflecting on interesting tidbits from the private investigation industry, including topics like crime, love, relationships, statistics and investigation case stories. With that, we have listed a few of our top posts and articles related to background checks for your perusal:
Businesses are vulnerable to corporate espionage. Read the blog to learn how it can affect…

Do you think your workplace is bugged? Then it's best to contact a private investigator…

Covert surveillance devices such as spy cameras, hidden mics, and GPS trackers compromise your privacy.…