Australia's Leading Personal and Commercial Private Investigators
Our private investigators are most frequently used by the likes of Australian insurers, businesses, domestic clients and government bodies to perform a wide range of investigation services including, but not limited to: Surveillance Investigations, Background checks, Fraud investigations, Insurance investigations Cheating Partner Investigations, Debugging, and more.
Precise Investigation has been successfully assisting private and commercial clients across Australia since 1987, providing them with the highest level of expertise and the most experienced private detectives to help them overcome their greatest issues within the workplace and their personal lives. As one of the leading private investigation firms in Australia, we offer clients in Melbourne, Sydney, Adelaide, Perth, Brisbane, Hobart and even the more remote areas of the country a wide selection of tailor-made private investigation services. With thirty years behind us, our experience in the field has given our team the means to develop the perfect solution to any area of concern that a business, government organisation or private client could face.
Uncover the Truth with Private Detective Services You Can Trust
Each of the above, and the many more we offer, have seen us build and maintain an enviable reputation as one of Australia's foremost authorities in private detective services, and we're proud to offer our expertise to customers in need, wherever they may be.
Our investigators have been hand-selected and carefully vetted to ensure that we continue to deliver some of the highest success rates of any investigation firm in Australia. Each investigator is a specialist in his or her respective field, allowing us to approach any case with the appropriate skillsets and utmost certainty to warrant the successful outcomes our clients ultimately seek.
Hire a Private Investigator at a Cost That Won't Break the Bank
As a testament to the unrivalled quality of our investigations, our private investigators work hard to ensure that our clients' exact requirements are seen to in every case, employing the perfect combination of expertise with the utmost care and attention to their privacy and confidentiality. This simple, yet highly-effective approach ties in with Precise Investigation's three core principles; integrity, discretion and skill, and goes on to further develop and improve upon our client relations.
As Australia's most trusted detective agency, we offer you the opportunity to hire a professional investigator and employ a cost-effective solution that delivers on its promises – our greatest strength lies in continuously delivering on the results our clients demand. We go on to regularly update our customers whenever new information comes to light, providing them with the accurate, timely and coherent reports required to help them best understand the outcomes of their investigations.
Our Discreet Private Investigators Provide Ultimate Peace of Mind
We work with clients all over Australia with a service area covering Sydney, Melbourne, Brisbane, Perth, Adelaide, Hobart and beyond.
We will never compromise on professionalism and always strive to provide our clients with the very best in investigation services, however complex, personal or sensitive the case may be. Should you find yourself in a situation that you, your business, your family or friends are suffering from and you don't have the means to tackle it yourself, call Australia's top private investigators today on 1300 856 011.
One of our dedicated support team will be more than happy to answer any questions you may have and provide the guidance you need to best understand which services are the most suitable to overcome your particular concern.
Private Investigators for Australia's Corporate, Insurance and Private Sectors
our common
corporate applications
include

Electronic debugging
Factual insurance investigations
Surveillance insurance investigations
Workplace behaviour investigations
Loss adjusting services
Litigation support
Witness locations services
Process serving
Field calls
Occupational issues
Recovery claims
Personal injury matters
Negligence matters
Directors and business liability
Debt collections
Pre-employment reviews
Thanks for helping me, John! Precise Investigation did a fantastic job with the surveillance op... If I ever need something like it again, I'll know where to go!
Wow.... I was a bit hesitant at first using a private investigator... But just talking to these guys I was blown away! They were very professional and very clear in communication!I would highly recommend their services to anyone who is needing help with any issues they may have.My mind was put at ease and the relief was well worth their services.Keep up the great work guys!
Used Precise Investigation to track down a former colleague of mine - John was able to help and managed to locate the guy in just four days. Great work guys and thanks again for your help!
I cannot say enough positive things about Precise Investigation. I find them to be honest, forthright, respectful and knowledgeable. Their experience and determination were critical in obtaining important information on my behalf for the court. They are easy to speak with, always available and very organized. They are true professionals who always put clients first. I highly recommend them if you need private investigative services.
John and his team are excellent. They are affordable, reliable and always accessible for questions I have. Everything was discrete and handled very well. I will recommend John to my friends if they every need a private detective or investigator in Melbourne or Sydney.
I have had the pleasure of knowing John for over five years and have utilised his services and that of Precise Investigation on numerous occasions. John is an experienced surveillance operative and a master at his field craft; he is ethical and take his job seriously and produces excellent results for his clients. I highly recommend John and Precise Investigation for surveillance requirements.
Great to work with. John is so professional and understanding. I highly recommend using Precise Investigation.
Our Popular Applications for our
Private Investigation Services
include

Exposing cheating partners, wives, husbands
Family member searches and surveillance
Child custody matters
Online dating enquiries
Tracking individuals' whereabouts
Collecting video evidence for court matters
Divorce and family court surveillance
Phone data recovery
Background checks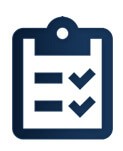 Driven By Results
We maintain one of Australia's highest success rates with regards to achieving the outcomes our clients seek, compared to any national detective agency. We take great pride in being able to work closely with our clients, striving to best understand their circumstances and the specifics of the situations surrounding their particular cases. This, coupled with the sheer detail of our investigation briefs, gives our detectives the means to address our clients' every requirement and see to it that our investigations serve their best interests.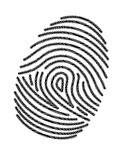 A Personal Touch
While we have built an enviable reputation as a leading commercial investigations provider, we also employ a great deal of care and consideration in every case we undertake, regardless of the client in question, their background or the circumstances surrounding their cases. We pride ourselves on building longstanding relationships and offering clients across both the domestic and commercial spheres a completely tailor-made solution to the issues they face at home, at the office or on the move.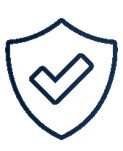 Qualified Experts You Can Trust
With thirty years behind us, we have ensured that each of our private investigators has not only qualified as a professional service provider, but carries lengthy experience, licensing and public liability insurance to give our clients the utmost peace of mind. By definition, and with our client's best interests in mind, we are dedicated to preserving client confidentiality, acting discreetly and ensuring that each investigation we carry out is seen to in the most professional, unobtrusive yet efficient manner possible.