Bug Sweeps and Professional TSCM Services available for Offices across Australia
Given the turbulent and ever-advancing nature of technology around the world, and the mounting pressure on corporations to continually deliver on or above their customer's expectations, there comes a greater risk of corporate espionage.

When one company holds an invaluable trade secret, sometimes patents, copyrights and other trademarks just aren't enough to protect them from being stolen. That, added to the fact that over 200,000 bugs are imported into Australia every year, from China alone, is a significant indication that people are trying to listen in on others, regardless of whether the victims believe they hold anything of interest or not. Having your offices and corporate vehicles swept for bugs on a regular basis is a surefire way to reduce the risks of your company being infiltrated, and your precious development plans, intellectual property and other crucial information being stolen.
Why Choose Precise Investigation for Commercial Bug Sweeps?
Precise Investigation and our team of qualified, licensed and highly experienced private investigators have been providing world-class bug sweeping services to Australian organisations around the country for close to three decades.

Coupled with our experience in the field, our dedicated support team actively research, test and employ new technological advances to help us stay one step ahead of the game, granting us the ability to effectively locate, deactivate and remove any hidden recording devices wherever they may be.

Through continually developing our approach to exposing covert recording equipment, Precise Investigation has maintained one of Australia's highest success rates in removing the malicious devices and thereby safeguarding our clients' and the information they hold so dear. By employing only the most advanced scanners, sensors and jammers available on the market, we have been able to detect some of the world's most inconspicuous spy equipment, installed in locations as obvious as ceiling lights and as discrete as the screws in the back of a water cooler.Precise Investigation, a leader in the Australian private investigation industry for three decades, has strived to ensure that our detectives and dedicated support team are kept up-to-date and in-tune with the world's technological advancements. This has therefore given us, as an investigations agency, the means to expose threats, determine points of information interception, recover crucial data and ultimately assist clients in maintaining an effective working environment.

Our computer forensic investigations are tailored to suit the situations and circumstances surrounding our client's particular cases. If a client needs to keep the details of the investigation private, so be it – we customise our approach in every case to suit our clients and the outcomes they are hoping to uncover. Given the nature of our industry, Precise Investigation takes great pride in providing clients with the utmost discretion across all computer forensic analysis; investigations that we carry out in-line with corporate confidentiality and apply to meet our clients' exact requirements.

As such, clients can rest assured that our investigators will always adhere to the details provided in our briefs, follow our clients' instructions to the tee and never put themselves, our clients or Precise Investigation in a position that could lead to disrepute.

Additionally, while many companies may advertise their abilities to recover or lift data, there are a number of strict regulations at play that most aren't aware of, or able to abide by, thereby leading to that data becoming inadmissible as evidence in court. Precise Investigation, on the other hand, ensures that every step our detectives take is in accordance with Australian law.

Giving our clients the legal advantage has proven to be a very successful approach to our investigations, and we strive to continue delivering results at the same high level in each and every case we undertake.Precise Investigation boasts an impressive thirty years at the forefront of the Australian Private Investigation industry, and in so doing, we have built an enviable reputation as one of the country's most successful investigations providers. With that, each of our private investigators is qualified, insured and dually experienced in gathering evidence relating to acts of fraud, whether it be a case of employees bunking off work, feigning illness; business partners double-dipping and exposing trade secrets; people lying on their résumés; or any number of malicious undertakings that may cause a business harm.

We have provided world-class fraud investigation services to hundreds of clients across Australia and, in each instance, we've worked hard to ensure that our customers receive only the most up-to-date, accurate and timely reports. Our goal, ultimately, is to help them make the right decisions with regards to which means are the most appropriate to address their respective fraud issues.

Whether you represent a start-up, a medium-sixed business or a multi-national corporation, you can be sure to run into some form of fraud during your career and the lifecycle of your business – by employing Precise Investigation, you can actively reduce the associated risks and protect your interests from suffering at the hands of fraud now and in the future.
Related Services
Debugging/Bug Sweeping
If you think someone might be interested in tracking your location, your conversations or what you do when you're alone, then it's time for a professional bug sweep. Any mobile phone that's been left behind could pose a threat, as well as countless tracking devices sold online. Our private investigators offer professional technical surveillance counter measures across Australia.
+ read more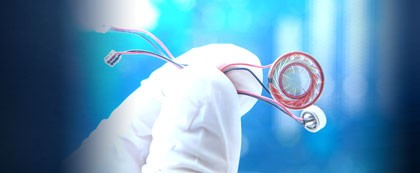 How Our Investigators Provide Effective Bug Sweeping
After arranging a booking and supplying us with the details of where and when you'd like your bug sweep to take place, Precise Investigation will arrange for one, or a team of investigators to visit the premises and go about scanning for any malicious devices.

Once exposed, we can organize to have the equipment destroyed or, depending on the device in question, work to have the signal isolated and the receiver located, thereby revealing clues as to whom may have been attempting to intercept your confidential communications.

Sweeps can be arranged as once-off, weekly, monthly, bi-annual or even annual services, depending on the nature of your business, the sensitivity of the information being handled and the likelihood of competitors trying to steal that information.
What Usually Leads to a Professional Sweep?
In most instances, corporate and government clients require bug sweeping services to counter the following issues:
Leaks in Confidential Information
Exposed Business Development Plans
Exposed Take-over Plans
Stealing Customer Information
Departmental Competition
B2B Competition
Corporate Espionage
Office Debugging/ Bug Sweeping
Precise Investigation maintains a regular blog, reflecting on interesting tidbits from the private investigation industry, including topics like crime, love, relationships, statistics and investigation case stories. With that, we have listed a few of our top posts and articles related to background checks for your perusal:
Businesses are vulnerable to corporate espionage. Read the blog to learn how it can affect…

Do you think your workplace is bugged? Then it's best to contact a private investigator…

Covert surveillance devices such as spy cameras, hidden mics, and GPS trackers compromise your privacy.…