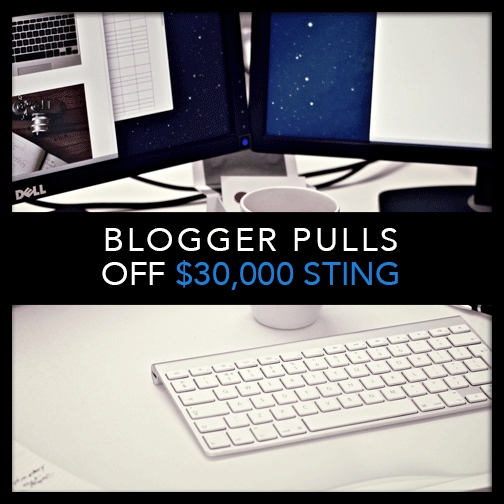 Blogger Pulls Off $30,000 Sting to Get Her Stolen Site Back:
Ramshackleglam.com is a Blog that's written by Jordan Reid, an up and coming lifestyle guru.
In 2010, Jordan encountered a serious problem with her website that resulted in her having to employ the help of six different companies, lawyers and even the FBI.
Jordan suffered a classic, but rather harsh, case of identity theft. Her website was hijacked by a hacker who then went on to advertise the site, and Jordan's ongoing services, for sale at the price of $30,000 USD.
You can read Jordan's very own account of the story on her website, after all, she is a Blogger. Just click here to read all about it.
Identity theft is a serious crime and can, as you see here, result in more than just the odd credit card payment or Facebook profile abuse.
If you think that you've been involved in some form of identity theft, contact Precise Investigation today and one of our professional Investigators will help you get to the bottom of it.
Call Precise Investigation today on 1300 856 011 for a professional, Private Investigation Service
We have operatives posted in most major cities in Australia, including Sydney, Perth, Melbourne, Adelaide, Brisbane, Hobart and many others, so we're never far.
Image credit: Thank you, Pexels.com