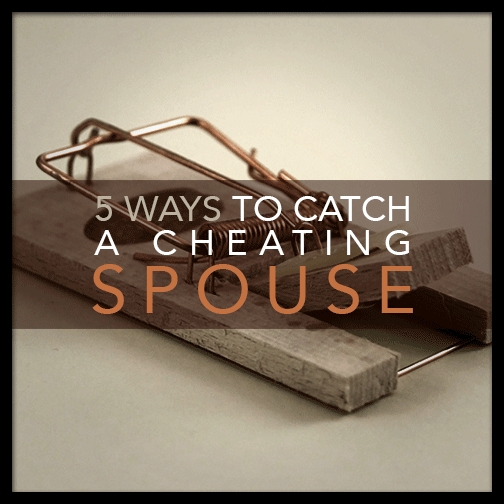 5 Ways to Catch a Cheating Spouse:
In light of a recent surge in requests for infidelity investigation services, most likely as a result of Ashley Madison's hacking scandal being revealed to the public, Precise Investigation would like to share a few tips on how to find out whether your partner is being unfaithful.
Please note that the suggestions described below are made only to assist you in gaining personal knowledge of your partners' actions and will not necessarily help you to produce admissible evidence in a court of law.
Here are 5 Ways To Catch Your Cheating Partner:
1) Eavesdrop
It's not necessarily very nice to listen in on someone's conversation, and it's generally considered to be an invasion of privacy, so don't be surprised when your partner feels hurt or angry if they catch you. Nonetheless, if you feel inclined to hear what they're saying, here's a few points you should take into consideration:
a) Write down or record whatever you hear.
This will help you when it comes to discussing your issues with your partner – if you are able to quote them on things they said, with certainty, you'll have the upper hand in the argument.
b) Activate voice record on your phone
Most mobile phones have the ability to record voice data – simply activate this application and leave your phone in a place where you know your partner will potentially have private discussions.
c) Use covert listening devices.
There are a number of online providers who will send your purchase in discrete packaging as to not raise suspicion around your actions. By placing discrete microphones in several locations, you are more likely to gather the information you need.
2) Track your phone
Why would you want to track your phone? Well to find out where it is, obviously – Just activate the tracking software on your phone, put your phone (on silent mode) in your partners' bag, car, inside pocket or anything else that you know will eventually go where your partner goes. From there, just log on to your computer and go to the relevant provider's website and see where your phone is.
For Apple users, here's a free way to Find your iPhone or iPad
For Android users, click here to use Google's free device manager application:
3) Look up the places they mention
If your partner tells you that they're attending a business meeting, or that they're attending a function – or anything from a wide range of "I'm going to be away from home for a while" reasons – subtly ask them to repeat the name of the place or any specific information they mention. Businesses across all industries are uploading social updates and promoting their companies online. As such, many openly advertise upcoming business events, conferences, product showcases and more. Not only do the organisations attending or participating in these events outwardly advertise them, but other third parties like catering agencies and PR firms tend to post about these events on Social Media too. Use the information you uncover to find a contact number or website (using Google for example). Explore whether the site makes a mention of any upcoming business events and, if not get in touch with them and enquire as to what time the event starts. If they aren't aware of the event in question, then your partner may have some explaining to do.
4) Look over your web browser's internet history
Ok, so doing this may not help if your partner is web-savvy, but if you think they may not be, then exploring their internet history is a great way to uncover some information. You'll find links to websites they recently visited and, in some cases, who they were communicating with. Most active web users these days, however, are aware of private browsing modes to mask internet data. However, they haven't taken into consideration how effective, covert keystroke and screen recording software can be – have a look at Webwatcher.com and explore the world's number 1 screen and keystroke recorder in more detail.
5) Hire Precise Investigation
While all of the methods above may help you to gain the information you need in determining whether your partner is being unfaithful or not, they may not be able to provide you with the admissible evidence required for child custody matters, divorce cases or associated legal proceedings.
Click here to view our professional infidelity-related investigation services.
Or
Click here to explore our tailored child custody investigation services.
Precise Investigation's three decades of experience lends a helpful hand in uncovering the truth, regardless of the complexity of your relationship or the level of discretion your particular case requires.
All of our investigations are tailored to your exact specifications and applied in the most discrete way possible to ensure the utmost client confidentiality.
Call Precise Investigation today on 1300 856 011 for a professional, Private Investigation Service
If you wish to explore our full range of domestic or personal investigation services, please click here.
Whether you're based in Melbourne, Sydney, Perth, Adelaide, Brisbane, Hobart or even a particularly remote area of the country, Precise Investigation can have a specialised field operative available with a dedicated support team at your service, anywhere in Australia.