In December of last year, Precise Investigation was approached by a leading supermarket chain to investigate a series of mysterious disappearances from two of the company's warehouses in Victoria.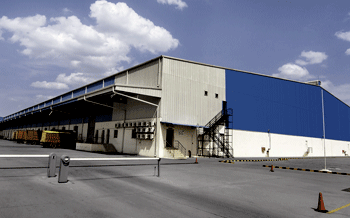 Daniel Evans, the warehouse manager at the northern branch, first noticed that a number of the company's plastic crates for food and beverages appeared to be missing after several previous reports of the same crates "breaking under heavy loads," or being miscounted by the various Supermarkets, prior to transport back to the warehouse. On inspection at the time, the crates did appear broken and were scheduled for replacement, only to go missing by the time they were due for collection.
"The warehouse does have CCTV, but whoever's doing this obviously knows where they are, or at least which ones work," claimed Mr Evans, who went on to launch an internal investigation a month after the initial findings, in November 2016, being convinced that the security personnel on site where somehow involved. Unfortunately, however, his search didn't turn up much and had no impact on the rate at which the crates were disappearing.
"They're too big for anyone to just lug around without being seen, especially if you think [the crates] are being taken to a car because everyone can see the car park from here. Anyone walking around with them would be seen by security or someone else," Mr Evans confirmed.
It is known within the industry that plastic milk crates and the crates used to store and manoeuvre other beverages and food items are made of petroleum-derived, high-density polyethylene, which makes them valuable and therefore high-risk targets for theft; one standard milk crate has a retail value of approximately $5.50.
While the incidents appeared to be centralised to the northern branch specifically, little was done immediately following the findings in regards to seeking outside assistance as efforts were still being made internally to identify the culprit and minimise any ensuing losses.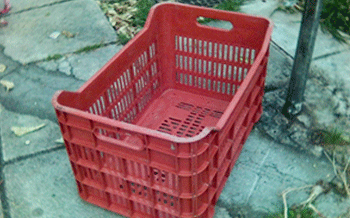 It wasn't until the following month, in late December that KERG Foods, the supermarket chain in question, discovered that the same milk crates were starting to go missing from a different branch, approximately 12km to the East of the initial branch.
The company was aware of the fact that a handful of drivers were responsible, specifically for transporting goods between those two warehouses and a third warehouse, approximately 18km South-West of the northern branch. Additionally, there were twelve contracted / part-time drivers hired to work across the two branches at the time.
Together, Daniel Evans and the supervisor at the eastern branch, Stephanie Gallagher, formed a brief that included the employment details of all staff on rotation at the time of the incidents across all facets of the warehouse; from cleaning staff all the way through to on-site executives and even managers.
Precise Investigation's task was simple; find the people responsible for removing the plastic crates; gather evidence regarding the location and any use of the plastic crates and; report our findings to Daniel after an initial 15 hours' surveillance.
There had been no traceable pattern with regards to when the milk crates were vanishing, but Stephanie suggested that we begin our daily observations from a vantage point at both branches, near the loading bays where the milk crates were usually stored, from 7:00pm onwards on any given day.
Observations began at 7:30pm on Tuesday, 3rd January with an operative stationed at each of the branches' loading bays and continued for up to 3 hours at a time, 2 to 3 times per week until surveillance ceased on Wednesday, 18th January.
Over the course of the surveillance, our operatives were unable to identify any unusual activity related to the plastic crates, even as we followed various drivers to and from the northern and eastern branches. In all cases where surveillance was undertaken, any milk crates that were recorded to have been relocated were seen to enter various vehicles or disappear from view, further into the property, where they then appeared to remain on site.
As such, the investigation was temporarily put on hold with a view to continue following any further reports regarding the crates and a review of our findings in relation to previous investigations undertaken by Daniel.
Three weeks later, on Monday, 6th February, Daniel got in touch with us again with new information regarding the case; following a review of our findings in relation to his previous internal investigations, Daniel noticed that two men had appeared to be on duty when they were not scheduled to work – even noting that neither were paid for the hours they appeared to be working, nor made any requests for payment.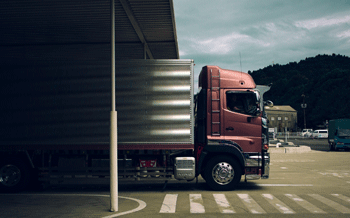 The men were caught on film on one period of surveillance, and seen clearly to be wearing KERG uniform as they went about what appeared to be regular work duties; carrying boxes from lorries into the warehouse; unloading pallets with the use of a forklift; accompanying two different drivers, on separate occasions to various Supermarkets and warehouses and; manoeuvring milk crates from their stacking point in the loading bay further into the premises, behind the trucks parked there, and out of view – as many other employees had been seen to do as well.
With that, Daniel mentioned that a check had been carried out in the area where the Subjects were seen to be taking the milk crates; a storage area for tools and on-site materials, but that nothing "out of the ordinary" had been found there.
On questioning the Subjects, Stephanie confirmed that both men reported to have carried the crates either directly into the back of any lorries requiring them as per rota instructions, or into the storage area where they were used by various members of staff to carry items back and forth, as many staff members had done previously.
Both men were questioned about turning up to work while not being scheduled for duty and both argued that they were under the impression that they were, in fact, scheduled to work and hadn't realised that they hadn't been paid for those hours.
These findings called for an additional period of surveillance, this time focusing our attention on the activities of Hervé Boutier, a Frenchman living in Australia since 2011 and his associate and flatmate, Martin Page, originally from Adelaide.
Both men had worked part-time at KERG since August 2014, working across various fields at the warehouse, including operating forklifts, unloading and transporting goods in HGVs and taking and preparing orders, depending on the day in question and the respective shift's requirements.
Furthermore, they were highly regarded by their peers and management, considering their happy-go-lucky attitudes and their professional approach to the job since they started at KERG nearly three years earlier, albeit on a part-time basis.
Daniel suggested we undertake the new periods of surveillance at varied times throughout the week and, while he couldn't give us access to the building, he suggested we simply follow the suspects as they travelled to and from work, and monitor their activities shortly thereafter at the respective location.
With the new instructions at hand, surveillance commenced at 5:45am on Monday, 20th February in the vicinity of the Subjects' known address. We observed as both men proceeded to board a company vehicle parked in the property's driveway, and drive to KERG's northernmost warehouse, arriving by 6:50am.
Nothing seemed out of the ordinary then, nor did it for the following two periods of observation, but on the third, as Hervé's evening shift came to an end, it was noted that he spent more than one and a half hours out of view, after his shift had officially ended, in what appeared to be the "storage area."
At 3:24am on Tuesday, 28th February, Hervé was filmed as he single-handedly carried more than 15, worn-out cardboard boxes from the storage area to the rear of the same company vehicle previously sighted at his address, before driving home and unloading the boxes into his residence with Martin's help. The two then disappeared into the property and stayed out of sight until 5:53am, when Martin then drove the company vehicle back to the warehouse to commence his shift.
Following these findings, the investigation was called to a halt as enough evidence had been gathered to suggest that Hervé was involved in theft from the warehouse.
We have recently received word that Hervé and Martin were terminated from KERG Foods, following an admission from both men in their involvement in what they believed to be an "honest way to recycle" what they thought was "rubbish."
Martin explained in an interview with Stephanie, that they had simply taken broken milk crates, used a blow torch to cut them into 2D sections and then stored them in cardboard boxes in the storeroom until enough had built up to warrant moving them to their property. There, the two men used a home-made plastic shredder, built using instructions they found online and parts they'd ordered, to cut the plastic down, package it up and sell it to a plastic recycling plant in China – all the while believing that they were simply taking KERG's "unwanted garbage" and trying to recycle it.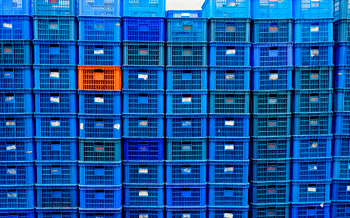 The men have been ordered to repay KERG to the value of 750 milk crates each and cover the costs associated with running their respective investigations – a figure that the company says reflects just a small portion of the losses KERG suffered as a result of their crippled logistics, delayed orders and the resources spent on acquiring replacement crates over the three-year period that the Subject's are suspected of having run their operation. However, no charges were pressed due to both Martin and Hervé agreeing to repay the company in full, reiterating that they had no intention of outwardly stealing, but instead simply hoped to seize an opportunity in using KERGs waste to their and "the planet's" benefit.
Please note: All names, locations and identifying characteristics of those described in this article have been changed to protect the identities of those involved.
Don't forget the Precise Investigation Social Media Competition!
Each week, we'll be releasing a new image across all of our social platforms for you, our clients, friends, fans and followers to engage with. All you need to do is either spot the difference between two pictures, or tell us what aspects of a photograph have been modified! It's that easy.
Each contestant will need to earn points to win the amazing GoPro Hero 5 that we'll be giving away and, to do that, all you need to do is respond to our weekly competition post with your answer; like the post, share it or even comment – every engagement you make with the post will earn you the points you need 😉 For more information, please click here.
To take part in our competition, just click on one of the following links to have a go:
Facebook  •  Linkedin  •  Twitter  •  Google+ (Melbourne)  •  Google+ (Sydney)  •  Google+ (Adelaide)  •  Google+ (Perth)  •  Google+ (Brisbane)  •  Google+ (Hobart)