A third party insurance company, and client of ours, KLC Insurance were recently alerted to a potential case of WorkCover fraud after a succession of dubious injury claims were made by a landscaping company based in Northern Hobart, Tasmania.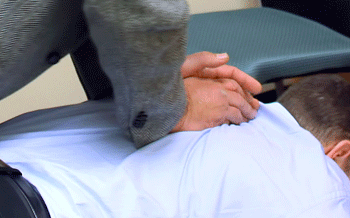 In 2015, the company had filed for Workers' Compensation following an alleged injury to an employee's back; the result of over exerting himself while carrying and handling heavy loads over a busy weekend. The medical report suggested strains to the muscles in the claimant's lower-back, and a potentially herniated disc, recommending pain killers, physiotherapy and close monitoring for four weeks. The claimant later recovered and returned to work.
In early 2016, the same company filed for another claim after an employee allegedly suffered from "temporary" nerve damage to his right hand as a result of using a shovel for extended periods of time. The medical report, from a different institution, recommended that the hand be rested for three weeks and that pain killers be taken to alleviate any discomfort. The claimant recovered and returned to work three days later.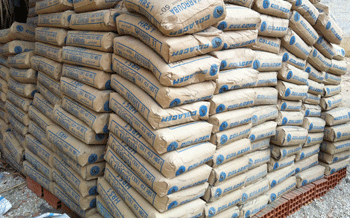 On 7th February of this year, 2017, Logan's Foresters Pty Ltd filed for yet another Worker's Compensation claim, this time purporting that an employee had succumb to a form of tendinopathy in his left leg as a result of hauling and dragging bags of cement. The ensuing injury was described as being a series of "microtears to the lateral hamstring tendons [that would] potentially worsen with high levels of activity."
The first two cases were processed by KLC with no major issues; their systems hadn't recognised any cause for concern and the claims they received seemed legitimate – after all, the injuries were being sustained in such a way that would coincide perfectly with the roles those people were employed in.
The third case, however, automatically triggered KLC's red flags, and the particulars were called up for review. As such, Precise Investigation was tasked with monitoring Mr Ben Hesky's activities after he became injured. We were tasked with gathering evidence to suggest that Mr Hesky had indeed sustained an injury or that he was, in fact, making a fraudulent insurance claim.
Two days into Ben's time off work, the operation was set in motion – we had an operative on 12-hour rotation set on site to record all visible activity by film, photograph and audio where possible.
It was immediately clear that Mr Hesky's pain was either triggered by extensive activity or it was completely made-up, as our agent on scene managed to document. We were able to capture footage of Ben walking briskly within his home, including shots of him hurtling up and storming down two flights of stairs (approximately 30 stairs), before exiting the house and getting into the car.
Over the next three days, our observations were in line with what you'd expect to see in a perfectly healthy male of Ben's age, albeit there was still no evidence to suggest that by really pushing the muscles in his leg, he might suffer more tears and therefore worsen his injury.
As such, the investigation continued, leading up to Valentine's Day, when Mr Hesky decided to take his reasonably sized chocolate Labrador into the garden to play. There we saw that Ben not only rough and tumbled with his dog (even going as far as to roll around on the floor and run excitedly back and forth [bless him] across the garden), but went on to clamber over his neighbour's 2m high brick wall to retrieve a ball he fumbled in the midst of battle.
In high definition video, our operative was placed perfectly to catch a segment that sealed the deal for Ben – his leg was fine. Once he had reached the top of the wall, instead of simply lowering himself down with his arms, he decided to "spring" onto his feet, before running, climbing back over (throwing both legs effortlessly over the coping) and then "springing" loosely back onto his feet on home turf.
The conclusion? Mr Ben Hesky was deemed as physically fit and perfectly capable of performing the vast majority of his daily tasks. A third party's expert analysis of the video suggested that a person suffering from torn or ruptured tendons would not, in any reasonable way, be able to perform the feats that Mr Hesky was seen to be.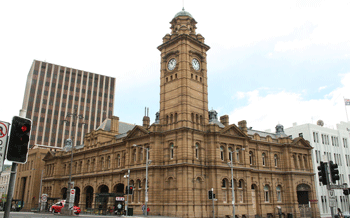 The claim has since been refused and Logan's Foresters Pty Ltd is currently under review to determine whether its previous claims were fraudulent too and, if so, whether the company's director has somehow been involved in assisting his employees to commit the crime.
Fraud costs the Australian people over $8.5 billion every year, according to the Australian Institute of Criminology – by administering the most appropriate risk reduction strategies to your company or undertaking professional and in-depth due diligence on your behalf, Precise Investigation is more than capable of providing you with the support and guidance you need to stay aware of and protected from corporate fraud.
Please note: All names, locations and identifying characteristics of the people, businesses and places described in this article have been changed to protect the identities of those involved.
Don't forget the Precise Investigation Social Media Competition!
Each week, we'll be releasing a new image across all of our social platforms for you, our clients, friends, fans and followers to engage with. All you need to do is either spot the difference between two pictures, or tell us what aspects of a photograph have been modified! It's that easy.
Each contestant will need to earn points to win the amazing GoPro Hero 5 that we'll be giving away and, to do that, all you need to do is respond to our weekly competition post with your answer; like the post, share it or even comment – every engagement you make with the post will earn you the points you need 😉 For more information, please click here.
To take part in our competition, just click on one of the following links to have a go:
Facebook  •  Linkedin  •  Twitter  •  Google+ (Melbourne)  •  Google+ (Sydney)  •  Google+ (Adelaide)  •  Google+ (Perth)  •  Google+ (Brisbane)  •  Google+ (Hobart)