Private Investigators Assisting Clients in Tracing Their Birth Parents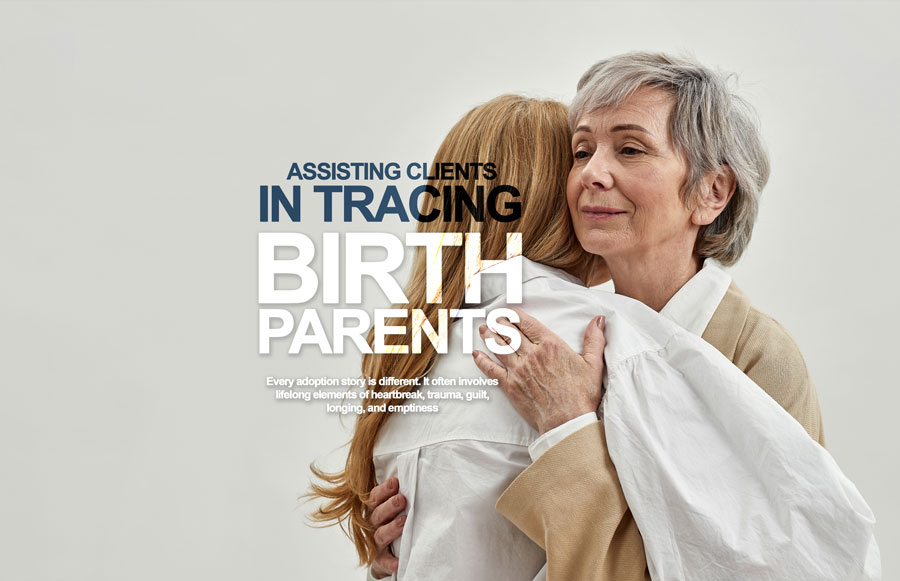 Every adoption story is different. It often involves lifelong elements of heartbreak, trauma, guilt, longing, and emptiness. So, private investigators must approach such cases with compassion, confidentiality, and empathy.
Private investigators assist clients in tracing birth parents through skip tracing. It's a modern technique that helps clients trace their roots through technological solutions, cold calling, online research, and looking into the adoption records.
Why Adoptees May Want to Reach Out to Birth Parents
It's a common misconception that people opt for tracing birth parents because they are living a miserable life. But this isn't always true. Often, adopted children are comfortable and happy with their adoptive parents.
The reasons to contact professionals for tracing birth parents may vary. You may want to reconnect to your past. You may consider your adoptive parents as your real parents. Still, a feeling of longing may be there. Thus, you may hire a PI to find out your birth parents' whereabouts.
You may want to learn about the reasons why your birth parents decided adoption. This way, you can overcome the painful feeling of abandonment. Under such circumstances, you may not want anything else. Rather you'd ask for their reasons so you can make peace with yourself and get closure.
It's natural to be curious about your birth parents. You may want to know what kind of life they have had. So, you may want to learn about their identities. Also, you'd want to know if you have any siblings or other relatives out of curiosity.
Hereditary medical conditions are real. So, you may want to enquire if the family history poses risk of developing health problems. But in closed adoption cases, not much information is available. And you may not have access to family medical history.
Thus, you may decide to contact a professional investigator. They can trace your birth parents and learn more about potential genetic conditions.
What to Do Before Tracing Birth Parents?
Have you decided to trace and approach your birth relatives? Then you should contact a reputable private investigator with the necessary documents.
Before beginning the search, make up your mind about the entire process. Also, be ready to ask yourself difficult questions and accept potential results. After all, the search process and its outcomes may have significant impacts on your life down the road.
Why Do You Want to Trace Your Birth Parents?
First of all, think about the motive why you want to look for your birth parents. Do you want to know why they never looked for you? Do you only want to learn about their identities? Or do you wish to reconnect with your birth parents or other relatives?
What are Your Expectations?
What are your expectations with the process? Also, which information do you hope to receive through the investigation report?
It's fine to be hopeful that the private investigator you choose will be able to dig out identities and updated contact information. After all, they have vast experience, expertise, and network. But it's also important to consider that PIs may not always succeed at finding the information you're looking for.
So, it's possible the skip trace search may not reveal the information you want. And you may not necessarily enjoy a happy reunion. But you should be ready to trust your private investigator and accept the results of their diligent efforts.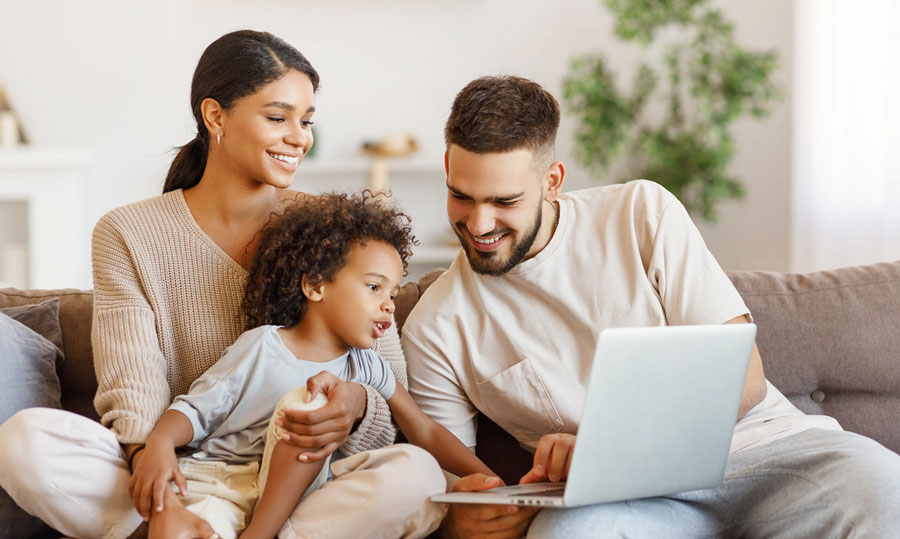 What about Your Future Plans?
Many adoptees begin the search for their birth parents due to the wish of enjoying a happy reunion. And they may wish to become a part of their lives but not everyone shares the same goal.
Hence you should set your expectations and future plans. If the private investigator succeeds at tracing their whereabouts and contacting them, then what do you plan to do?
You may want to stay in touch with them and maintain a relationship. Or you would be happy only with learning about their identities. You may get closure with a meeting or two.
Can You Accept Potential Outcomes?
It's important to remember that your birth parents may not always want a happy reunion.
There's a chance they would be happy to meet and accept you. But in some cases, they won't reveal their identity and refuse to stay in touch. It's because they may be surprised by a sudden phone call from a PI on behalf of their biological children. It's also possible they might have passed away.
So, before skip tracing birth parents, you should think about potential outcomes. Then determine whether you are ready to accept possible results. You should begin the search if you can respect their decision.
How Private Investigators Conduct Skip Tracing
First, gather relevant information about your birth parents and the adoption process. Ask your adoptive parents and review adoption documents if you have access.
Then you can you contact a private investigation firm with this information. They would devise a plan specific to your needs. A PI may access adoption records that other people don't have access to. And they'd look for contact information or identity through advanced resources.
Reputable PIs respect the decision of birth parents. And they ask for consent before sharing identity and contact information with clients.
It's not always possible to determine the fixed timeframe for tracing birth parents. But private investigators make the most of the latest technology to deliver top-notch Skip Tracing services.