Should You Hire a PI to Locate a Missing Person?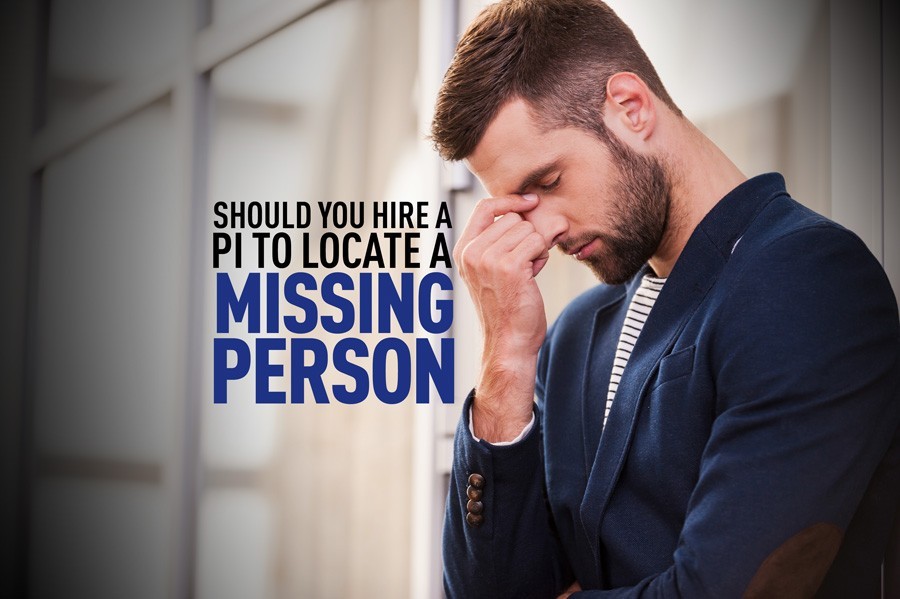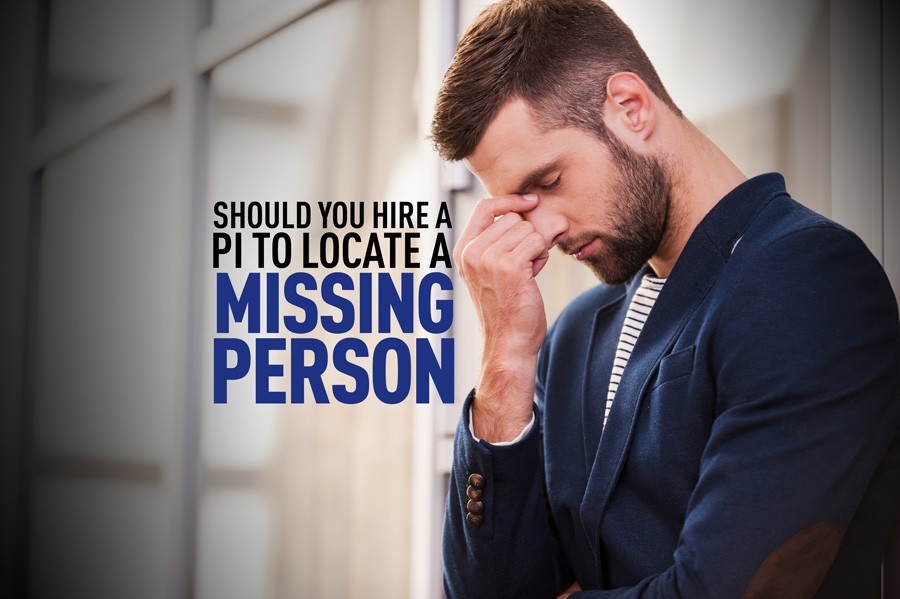 Over 30,000 people go missing every year in Australia. While most missing children and teenagers are found by law enforcement agencies within a week, the case may become a "cold case" if there's no lead. In such cases, a private investigator can assist you through skip tracing services to locate a missing person.
Aside from recent cases, skip tracing also helps find a person who has slipped off the radar. For instance, a person who was adopted in early childhood may want to find their birth parents or you may want to track a relative or friend you have lost contact with.
Aside from private clients, corporate businesses also acquire the services of a PI to trace an employee who might have gone rogue.
For instance, these services may be required when an employee vanishes after committing fraud or a sub-contractor closes their business without clearing their dues. Skip tracing services are also crucial when it comes to tracing a person for debt recovery.
Law firms also hire PIs to trace a person when they need to serve legal notice to a defendant or call a witness to provide evidence via a statement or in court in respect to a case.
Benefits of Hiring a Private Investigator
When a missing person case is reported, police officers put in the effort to trace them. However, despite the help of the community, it's not always easy to locate the person due to limited resources and the use of traditional methods.
Acquiring the services of a Private Investigator can deliver optimal results due to the tailored focus of their expertise to your individual case. Not only do they know how to handle such cases without wasting time, but also make the most of cutting-edge technology to get results.
In certain cases, such as when your child runs away, you may not want others to know they have gone missing. So, you can trust your PI to respect your privacy and conduct an investigation without disclosing the information. They may look for clues, talk to people who may be aware of your child's whereabouts, and conduct social media investigations discreetly.
You should consider hiring a private investigator for skip tracing in the following scenarios:
• Trace a person from your past such as an old friend or family member
• Debtors who have fled
• When a minor is missing, and you may suspect they might have been kidnapped or ran away at their own free will
• When police declare a missing person as a cold case and the investigation comes to a halt
• When you need to serve a legal notice but don't know how to contact the person
• When a business employee suspected of corporate theft goes missing
• Locating old colleagues or a business partner
• Tracing non-paying customers for a business
• Suspects in road collisions or hit and run cases
• Headhunting for executive positions in a company
Common Strategies to Locate a Missing Person
You may need the services of a PI in a missing person case when you need quick results. Similarly, private detectives can assist you with locating a person from your past or solving a cold missing person case.
For this purpose, they would devise a strategy to trace the person and offer dedication and full commitment to delivering results. Field visits, online search, data mining, cold calling, door-knocking, and occasional drone flights are part of the process.
Surveillance and Interviews
While it's not always possible to guarantee results in skip tracing, private investigators diligently work to find out their contact information and location.
For this purpose, they may review detailed information about the subject such as their medical records and monitor places they were last seen and the places they used to visit. If possible, they would go through their belongings for clues of their whereabouts.
Moreover, they would also talk to people they were close with. For instance, if a child runs away, investigators talk to their friends to know if they were planning to run away from home as well as neighbours who may have seen the child leaving the premises.
Latest Technology
Aside from traditional methods, private investigators also use digital technology to get helpful information. They would conduct an online search and go through the social media accounts of the missing person and their acquaintances for clues.
When a client needs to trace a person from their past, PIs would also gain access to national databases that people can't normally reach for the address or other contact information of the said person.
Networking
During their career, professional investigators build a network of contacts in the community as well as with other investigators working throughout the country, and this networking proves valuable when they need to trace a person.
At such times, they reach out to relevant people in their network who can assist them in tracking the footsteps of the missing person.
Physical Search
During a missing person investigation, PIs develop area maps, search for physical evidence of voluntary disappearance or foul play, and conduct interviews for information. Also, they either physically visit mortuaries, hospitals, and other places that people can't access or contact them through phone calls to enquire about the missing person.
Professional Skip Tracing Services
When it comes to locating a missing person, a professional skip tracing service can be the answer to your problems. You can hire an experienced private investigator to trace the current contact information of a person.
These professional services assist businesses as well as individual clients in locating a person of interest. Therefore, PIs plan and execute a strategy suitable for each client to deliver maximum results and you can expect to receive a detailed investigation report once the investigation is complete. Also, professional PIs keep you in the loop and share regular updates regarding the investigation progress.
Do you want to learn more about professional Skip Tracing services? Then our team can further guide you.