Time Sheet Fraud: How to Protect Your Business Interests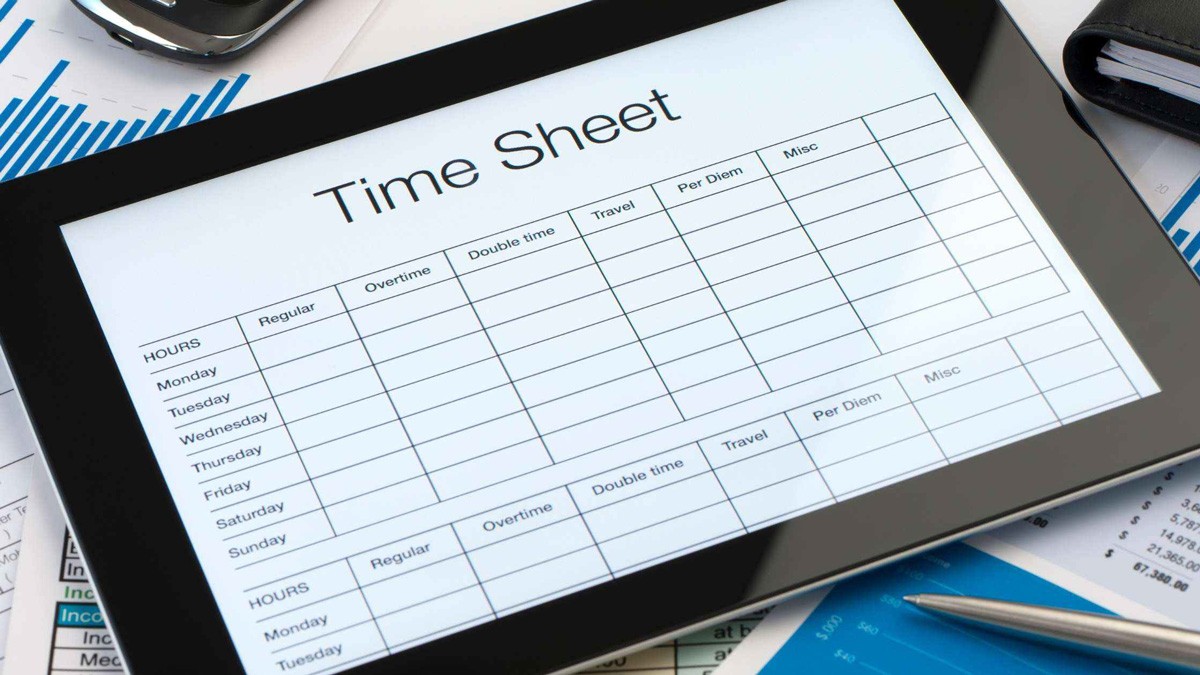 Employee time theft is a prevalent problem that leads to significant losses for businesses. Through time sheet fraud, around 1 in 4 people report more hours than they actually worked for and Australian businesses lose over $1.5 billion every year to this type of fraud.
While time sheet fraud is often overlooked by management, it's crucial to strategize and implement an effective policy to thwart employees from committing time theft and thereby, protect your business interests.
How Employees May Commit Time Sheet Fraud
Talented and hardworking employees are the major asset for a business and they play a vital role in business growth. However, not every employee in your workforce may operate honestly and defraud the business by clocking in more hours than they actually worked for.
Let's take a look at the common types of time card fraud before discussing how you can combat time theft in your business.
• Asking colleagues to clock in on their behalf so they can get in late or leave early without receiving a penalty
• Taking multiple long breaks during work hours
• Carrying out personal activities on the job such as scrolling social media feeds, using phone, checking personal emails, or playing games
• Starting late or finishing early without informing the supervisor
• Killing time during work hours instead of working on assigned tasks
• Some employees may work overtime without prior approval or managers may prioritize their favourite team members for overtime duties to help them earn more
• The remote workforce may spend time on non-work-related tasks due to the lack of face-to-face supervision
Combating Time Clock Fraud
Identifying time theft can be a challenge when you trust your employees, but the following tips can help you combat time clock fraud:
Educating Employees About the Consequences
Eliminating time clock fraud begins with educating employees about timecard theft policies. It's important to guide them about your expectations and help them understand how they can avoid time fraud down the road. It's also important to inform them that it's a felony to commit time fraud and strict actions would be taken against the wrongdoers.
Employee productivity boosts when your employees work in a supportive environment where they feel respected and valued. So, encourage them to stick to company values and avoid engaging in activities that can ruin this culture of mutual trust.
Replace Manual Attendance Systems with Digital Payroll Solutions
Many small to medium-size businesses still use manual timesheets to keep track of work hours for employees, particularly the hourly wage workforce. While this traditional manual approach is efficient, it elevates the risk of fraud. So, it's best to replace this manual timekeeping system with digital timekeeping solutions.
Digital solutions also enable managers to monitor employee timesheets in real-time and approve the record before they are forwarded to HR for payroll processing.
Improve Employee On-Boarding Process
During the onboarding process of new hires, the HR department shares detailed insights into company policies and expectations with new employees. Aside from informing them about their job role, it's also essential to highlight the critical issue of time theft and set boundaries beforehand.
You should share information about best practices when it comes to timekeeping and guide them around accurate recording of hours they work.
Managerial Training Is a Must
Supervisors or first-line managers can play an important role in managing time card manipulation by keeping an eye on the performance and reporting time of employees working within the office premises. For this purpose, you should arrange training sessions for managers to guide them about time theft red flags.
While taking breaks is essential for employees since it refreshes them and helps them focus on their work, employees taking excessive breaks disrupt the operations and can disturb their colleagues as well. Accordingly, managers should be trained to take note of such employees and arrange meetings to discuss the issue with them. Under these circumstances, a verbal or written warning may be a good idea; however, if they still continue these activities, then managers may need to take disciplinary action.
Conduct Time Card Fraud Investigation
Timecard fraud may result in significant losses to your business, so you may need to conduct an effective timecard fraud investigation to identify dishonest employees and take appropriate disciplinary action in order to protect your business from further losses.
Carrying out a fraud investigation is a delicate task and not every business possesses the expertise to conduct an in-house investigation. In this instance, you may consider contacting a local private investigation firm to assist you in this regard.
Private investigators are experienced at corporate investigations and can assist you with a time theft fraud investigation through state-of-the-art technology. For instance, they can provide surveillance services to track the activity of suspicious employees, especially those who work outdoors such as delivery drivers.
They can help you determine whether your suspicions are accurate and that the employee is dishonest and carrying out personal business during work hours. Surveillance footage and recording can be used as evidence for litigation against employees that commit timecard fraud.
Conclusion
Timecard fraud often goes unnoticed by managers, but it can build up and result in revenue loss for your business. Buddy punching, frequent breaks, carrying out personal tasks during job hours, and employees leaving work without supervisor approval negatively affect employee performance. However, a time card fraud investigation can assist you in identifying the problem and addressing it before the issue gets out of hand.
You can get further information about corporate time card fraud investigation on our website.