The Risks of Smishing for Australians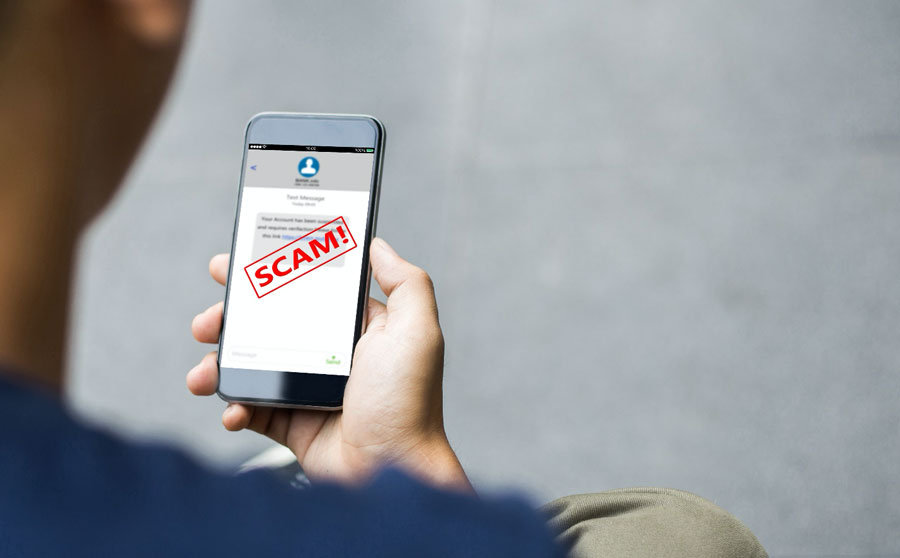 Have you ever received a text message on your phone from an unknown number that asks you to click on a link or else your credit card would be blocked? These fraudulent SMS messages are referred to as smishing attacks and Australians lost over $9M to these text messaging scams in 2021 alone.
You may have heard about email phishing scams in which scammers send emails to individuals and businesses with a warning alert that manipulate users into clicking the attached link. They often add the logo of a legitimate company and can create email addresses similar to actual company employees to trick recipients into clicking malicious links.
Smishing attacks work in the same way and compromise the privacy of SMS recipients. So, be careful when you receive such fraudulent messages and think twice before clicking an attached link or replying to the sender.
How Smishing Attacks Work
When it comes to SMS phishing or smishing, scammers use different tools to collect your personal information, in particular your cell phone number, and then send spam messages to your phone in an attempt to trick you into clicking malicious links.
These spam messages are usually sent from private numbers and the sender adds a compelling text to deceive recipients.
When a recipient clicks the attached link, it may direct them to a malicious website where the scammer asks them to enter confidential information for verification purposes such as credit card numbers, passwords, or other private details. Moreover, clicking the link may result in malware attacks and the scammer may take control of your device, retrieve data stored on the phone, and gain access to online accounts this way.
A common sign of these fake messages is that they are usually sent at unusual times. For instance, the scammer posing as a government agency officer may send you a warning message to verify your information near midnight which isn't usually the case with genuine message alerts.
Aside from stealing the information of individuals, smishers use these tactics to target SMEs and steal their intangible assets. Your business faces a higher risk of these attacks if there's a BYOD (Bring Your Own Device) policy in place.
While you may incorporate an effective IT infrastructure to secure business computers and laptops, it's likely that the cell phones of all your employees aren't secure since not everyone takes online privacy seriously. So, scammers can hack their devices through smishing and steal confidential information when the employee accesses business data files through an infected device.
Examples of Smishing Scams
Scammers tend to impersonate Australian government agencies, particularly tax authorities as well as reputable businesses to seem legitimate, and convince recipients to respond to the message. The following messages are some common examples of smishing attacks which you should be mindful of:
• Congratulations! You have won a prize in a contest or you're the weekly lottery winner. Click the link to claim your prize money
• Warning! Your bank account is restricted due to suspicious transactions. Click the link and verify your personal details if you don't want us to freeze funds and block your account
• Australian Tax Office is filing a lawsuit against you and an arrest warrant will be forwarded to the local law enforcement agencies soon due to inconsistencies in tax returns. Call the following number or click the link for further information
• XYZ company is offering 70% discount to its customers. Click the link now to avail this limited time offer
• Fill our online survey through the link and get a $100 gift card for online shopping
• Fraudulent messages about the false confirmation of recent online orders on eCommerce stores
After the COVID-19 pandemic outbreak, the frequency of these smishing attacks suddenly increased. A myriad of Australians received messages through which scammers enticed them to share sensitive information in order to receive stimulus package benefits.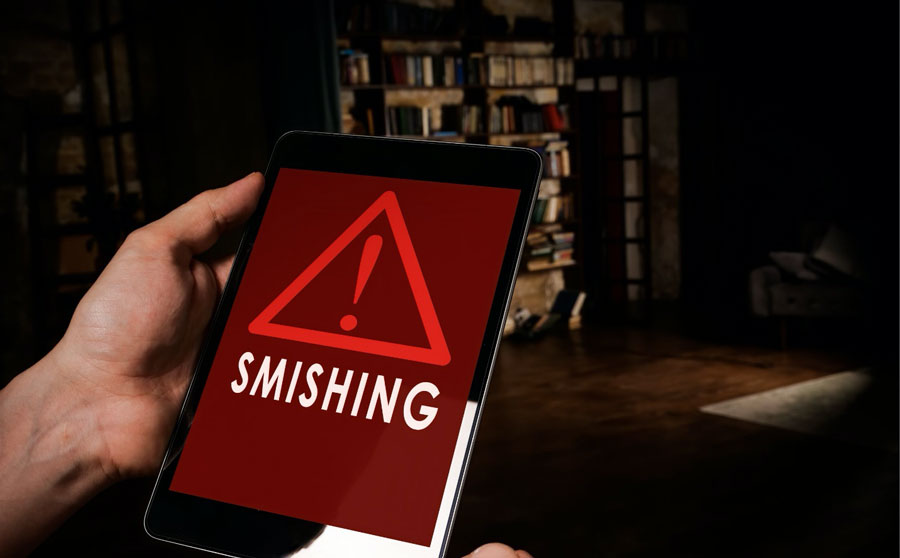 How to Steer Clear of Smishing Attacks
You can avoid losing confidential information or suffering monetary losses by learning more about common tactics scammers use for smishing.
For this purpose, you should distinguish between genuine and fake messages. Government agencies and banks don't ask for PIN codes, passwords, or other private information through an SMS. If you receive such a suspicious message from your bank, make sure you contact your local bank branch for enquiries instead of sharing financial information through a phone call.
Ignore suspicious messages from unknown numbers that encourage you to immediately respond to the text. Never click dubious links and refrain from calling back the connected phone number. Moreover, make sure you never share personal details with strangers through SMS messages or phone calls and block numbers that forward you suspicious messages.
Your business can also become a target of these scams. Thus, educate your employees about these scams and raise awareness about the importance of safe online browsing habits. You should encourage them to report a smishing attack if they fall prey to a scam instead of hiding the information without worrying about any disciplinary action.
Furthermore, secure your phone with an effective anti-malware tool. It will block suspicious websites and protect your device from malicious content, even if you click a malicious link by mistake.
Private Investigators Can Help
The above-mentioned safety tips can help you steer clear of Smishing attacks. However, if a scammer still succeeds in stealing your personal information and compromising your privacy through creative techniques, then your best bet is to engage a Private Investigator for an investigation.
Whether the scammer gained access to your personal information or stole confidential business information, these professionals can assist you in collecting evidence with the help of the latest technology and digital tools. They can perform a comprehensive internet forensic analysis to determine the point of information interception and recover data lost to these cybercrimes.
In many cases, smishers carry out these attacks for identity theft and use your credit card information for online shopping. However, a PI can help you gather evidence so you can take legal action against the scammer as per the local laws.
It's crucial to take precautionary measures to stay safe from smishing attacks. However, you should consider hiring a private investigator for Internet Forensics and computer-based investigation services if scammers somehow gain access to your private information