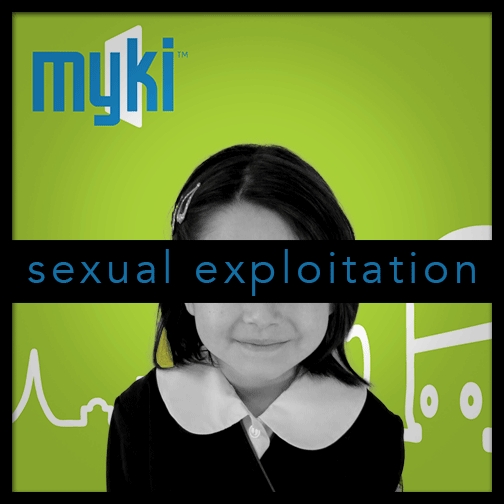 Sentenced to Six Years in Prison for Myki Porn Scam:
Kenneth Palliser, a 62-year old computer technician based in Victoria, has pleaded guilty to multiple counts of fraud, deception and child exploitation.
In 2010, Palliser was employed to fix a teenage boy's computer, but later went on to befriend the boy and two of his friends, aged just 15 and 16, by disguising himself as an attractive woman.
After connecting with the boys over Facebook, Kenneth began leaking images of child pornography over their accounts, and even went so far as to create a special virus that imitated a conventional Myki Public Transport survey. When clicked, this virus would dump malicious, sexual imagery of children on to unsuspecting victims' computers.
When questioned by the Victorian County Court, Palliser also pleaded guilty to two counts of failing to comply with reporting conditions that he was subject to as a serious sex offender. He was convicted of "contaminating" a public place with child pornography in 2007, and thereby responsible for informing his employers about his dark past.
Judge Gabriele Cannon stated that Kenneth's offences were "sophisticated" and "involved significant pre-planning." However, she did consider the fact that Palliser had not distributed the imagery for financial gain, which, had he done so, would at least have targeted "like-minded individuals" as opposed to unsuspecting victims.
Mr Palliser was sentenced to a maximum of six years in prison and must serve at least four years behind bars.
Kenneth had been hired on two separate occasions following his initial convictions because he was able to falsify his documents and mislead his employers. Had those companies decided to incorporate a professional background check into their employment processes, Mr Palliser's lies would have been uncovered, and he would not have been able to spread his malicious content to the teenagers in question.
Precise Investigation has been successfully exposing lies, potential fraud and corruption through our meticulous background checks for nearly 30 years. Each is carried out by a specialist in that particular business sector and analysed, reviewed and vetted by a dedicated support team who run that information through a vast database before handing it over to the client.
Our background checks have saved hundreds of Australians and Aussie businesses alike from making ill-informed decisions, which in turn would have led to irreparable damage in their personal and corporate lives. Theft, employee misconduct, secret families, illegitimate children, malpractice, fraud and embezzlement are amongst a multitude of discoveries that our surgical background checks have been known to uncover.
Furthermore, we have previously posted articles regarding the importance in safeguarding your information over Social Media, with a particular emphasis on Facebook posts and the people we connect with. If you would to read about these topics in more depth, please click here.
One call to Precise Investigation can change your life or save your company from a wide range of issues that would otherwise go undetected.
Call Precise Investigation today on 1300 856 011 for a professional, Private Investigation Service
If you would like to explore our pre-employment review or "background check" services before you get in touch, simply click here below and you'll be directed to the respective, Background Check service page on our website.
Precise Investigation is proud to offer three decades of experience and an expansive range of expertise to those based in Melbourne, Sydney, Perth, Adelaide, Hobart, Brisbane and the more remote areas of Australia. We can have a specialist field operative on your case, backed by our dedicated support team, at the drop of a hat, so please get in touch with us today.