Qualifications Exist For A Reason:
WARNING – THIS ARTICLE CONTAINS IMAGES THAT SOME READERS MAY FIND DISTURBING. DISCRETION IS ADVISED.
Jonny Verazzo is a 29-year-old man from Italy who decided to emigrate to Australia to improve his quality of life, make more money for his family back in Sicily and try his hand at one day having them join him here.
Mr Verazzo came over on a Working Holiday Visa, subclass 417, and having been working as a carpenter's apprentice for the majority of his career, he decided it would be best to become a tradie.
As such, he applied for and obtained his White Card and immediately began working as a brick layer for reputable construction firm in Victoria.
Impressed by his résumé, the foreman along with the site managers decided to give him additional responsibilities, promoting him to Team Leader and bumping up his salary to suit. However, just three months into the role, Jonny took a turn for the worse.
He was assigned to a sandblasting job, along with two other men, to work over the weekend so that painting could begin the following week. Unbeknownst to the project managers and the other team members, Jonny had never held a sandblaster, let alone worked with one for hours at a time.
The result?
Jonny began sanding and, as he was mid-flow, he was called away to investigate an issue with an adjoining wall before continuing. Unfortunately, however, Jonny's lack of training and experience meant he didn't know how to turn the sandblaster off and so, in trying, he loosened his grip on the hose; it shot out of his hand, flailing in the air before blasting his leg and his colleague's arm with sand.
The damage was immense, to say the least.
Neither Jonny nor his co-workers PPE was enough to stop the sand from tearing through their skin, leaving both men with severe lacerations and gaping wounds.
After a trip to the emergency room and a month off to recover, Jonny went back to work. Before he was allowed to continue though, he was questioned about what had happened as shortly after the accident, Jonny's colleague had told the site manager that he saw how Jonny had handled the sandblaster and was concerned that he hadn't received the appropriate training.
The foreman arranged to have Jonny tested on several pieces of equipment before realising the he had very little knowledge of how to use them; some so basic that even people with very limited experience in working with hand tools would understand and be able to operate.
It was decided that Jonny should be fired as he'd lied about his experience and, as a result of that lie, injured not only himself but another worker.
Desperate to save face and continue earning money, Jonny paid a professional recruitment agency to develop another, new résumé for him and in so doing, provided them with fake information and a different name – now referring to himself as John Christophe.
John used that résumé to then apply to a number of other construction firms again, this time steering clear of the more "experienced" roles and settling for an apprenticeship instead.
Having worked as a carpenter for so many years in Italy, the role he'd applied for now would have him working with saws and milling equipment, for a company that manufactured wooden furniture on a very large scale.
What "John" didn't take into consideration was the fact that the company he'd just applied to, who'd interviewed him and agreed to take him on, is a long-term client of ours – Placers Mill Ltd.
Precise Investigation is contracted to provide Placers Mill with ongoing background checks for new personnel, no matter what level they're entering the company at or how old or experienced they may be – as such, John Christophe's information landed in our hands and we were tasked with digging up whatever we could, and the list was long:
Jonny Christophe Verazzo, AKA John Christophe, was actually called Martino Abbadelli – a man wanted by Italian authorities for skipping bail after he was caught stealing power tools and supplies from a hardware store in what was described as being a "pre-meditated and well conceived burglary."
Not only was Mr Abbadelli a thief, but he had never worked as a carpenter, a woodworker's apprentice, a tradie or any of the positions he'd listed on his résumés – his only documented work experience to date had been as a waiter working for eight months in Rome in 2010 and then as a bar tender in 2012.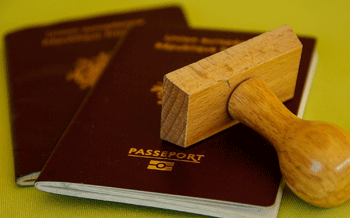 Martino had changed his name the first time when driving with friends across the Italian border into France, using a fake passport that he'd paid approximately €1,500 for. He used this same passport to then fly from France to Australia just a few days after he was due in court.
With this information, Placers Mill not only cancelled their agreement to employ "John," but went on to notify Australian Immigration. In their own little ploy, the head of Placers Mill's HR department agreed to meet Martino for an induction day, but instead, when Mr Abbadelli arrived at the facility, he was greeted by two Immigration's officers, a sizeable fine and deportation.
Martino is now barred from entering Australia for a minimum of five years.
While Placers Mill has been working with us for some time to ensure that they people they employ are honest, experienced and actually qualified, there are hundreds upon hundreds of companies in Australia that do not employ effective background checks when recruiting new staff.
We've seen it ourselves countless times; small businesses hire people thinking that they've just landed their company a prodigy at a great price, only to find out down the line that they were being taken for a ride the whole time.
Setting up systematic, long-term background checking solutions is a sure-fire way to reduce the risks of identify fraud, theft and unwanted damages and disrepute.
Give us a call today on 1300 856 011 to see just how easy it can be to integrate our background checks into your HR processes – being aware of people's hidden pasts and actually confirming their qualifications can never hurt your business… employing people based on what they say alone can.
Please note: all names, locations and identifying characteristics of those described in this article have been changed to protect the identities of those involved.