Questions Clients Should Ask a Private Investigator Before Hiring Them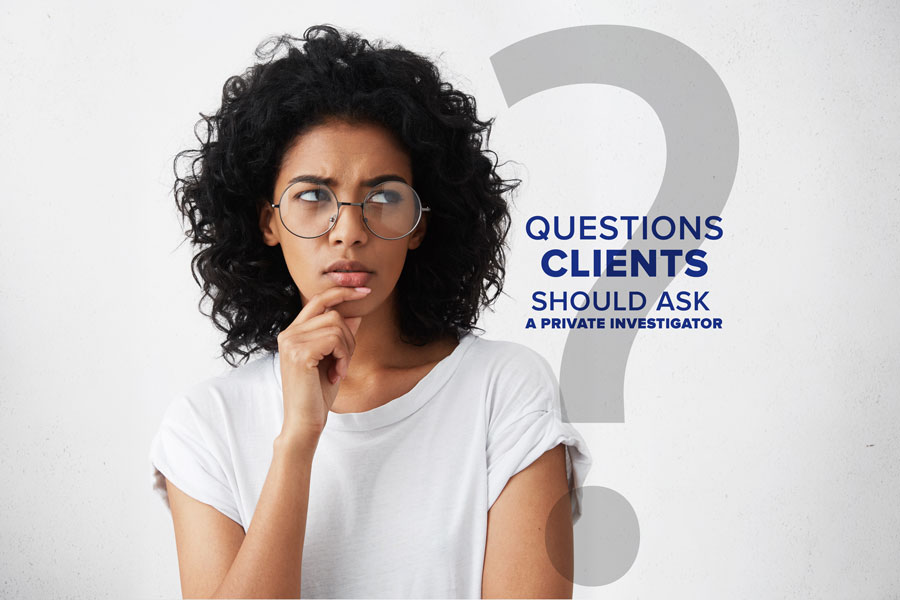 You may need to conduct a background check during the candidate screening process when hiring for a vacancy in your organisation. Or you may need to investigate personal connections or skip trace a missing friend with whom you lost contact years ago. Regardless of the scenario, your best bet is to hire a private investigator to conduct an in-depth investigation.
From personal matters to corporate issues, professional PIs can assist you in collecting the evidence that can support your case. But not all private investigation firms are equal. So, it's important to determine whether they are a good fit for your requirements and if they possess the right skillset.
Before you decide which private investigation firm you should hire, you may want to ask them the following questions:
Can You Show Me Your Licence?
Australian laws require PIs to obtain a license from the state government where they offer services. So, you should enquire whether they have the Full Private Investigator license to handle your case.
This question is particularly important if the investigation requires them to travel out of the state.
Are You Insured?
On rare occasions, things can sometimes go badly when a PI investigates your case – whether they are investigating if your life partner is unfaithful to you or conducting employee background checks for your business. So, to be on the safe side, it's best to ask them whether they have liability insurance to cover the costs of potential damages during the investigation.
Have You Managed Similar Cases in the Past?
How would you know if the PI you intend to hire is capable of delivering results? You can do so by enquiring them about their past experience. You can ask them if they have worked on similar cases in the past and ask for the following information:
• How long have you been working in the industry?
• Can you provide client references?
• What are your areas of specialisation?
How Do You Approach This Kind of Cases?
It's important to know how the professionals intend to carry out the investigation, so you should ask them about the same. You can ask them about tools they would use, their work hours, and investigation tactics they would use for your particular requirements.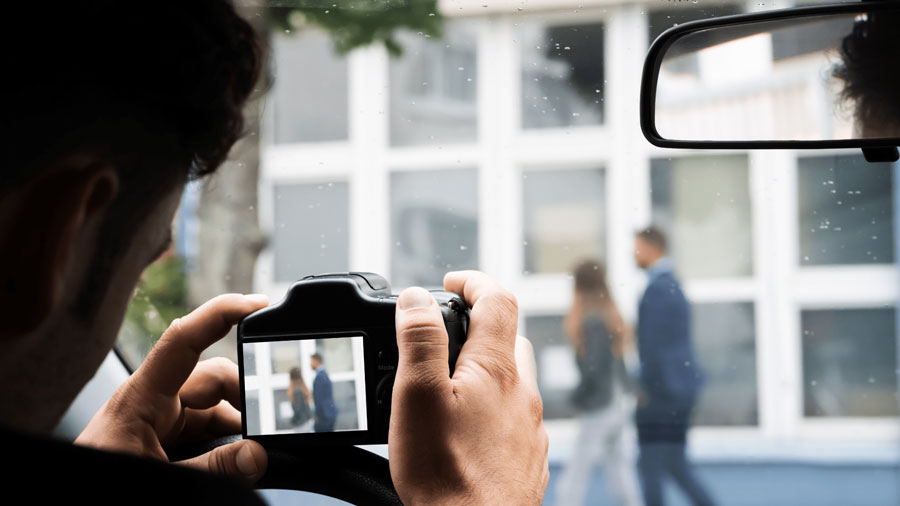 Can You Provide Fee Details?
One of the most important questions to ask from a private investigator is to ask how much the investigation would cost you. You may feel uncomfortable discussing monetary matters before acquiring their services, but this discussion during the initial stages saves you trouble down the road.
Some investigators work by the hour whereas others may charge a fixed fee that includes the cost of travelling, phone calls, and other expenses necessary for the investigation. You should ask them the total cost of the process and the additional fee they may charge in case of potential problems.
How Would You Ensure My Privacy?
While most professional investigators have clear policies to preserve the confidentiality of clients, it's best to ask them the question. You may want to know how they would work on the case without exposing your personal details to unauthorised parties.
However, there are certain cases where they would have no other option but to reveal certain details such as when they need to testify in court.
What Happens if the Investigator Gets Caught?
While private investigators are cautious, you can't deny there is still a little risk involved that the person under investigation gets to know they are being monitored. So, you should enquire them about their backup plan if they get caught and how they would ensure maintaining your anonymity under such circumstances.
Do You Generally Abide by the Laws?
You don't want to get into trouble just because your PI failed to abide by the laws during the investigation. So, your best bet is to determine whether they are aware of local laws and their plan to stick to laws during the entire process.
Would You Cooperate If the Investigation Leads to a Court Trial?
If and when the investigation leads to a trial, the PI would need to collaborate with your lawyer and exchange relevant information. Similarly, they may need to testify in court and present evidence they obtained through a comprehensive investigation.
So, one of the vital questions to ask from a private investigator is whether they would be willing to cooperate in legal matters if the need arises.
When Do You Expect to Finish Investigation?
Just like private investigators can't guarantee results, they may be unable to provide an exact date when they would finish the investigation. So, it's better to be upfront and ask them about the expected period it would take especially when the PI charges you by the hour to ensure you don't go over budget.
How Can We Contact Each Other?
When the person who is under investigation lives with you or works with you, then you need to be cautious to avoid alerting them. This is why you may not want the PI to contact you on your cell phone or meet you in person.
If that's the case, you should decide how the investigator working on your case would contact you when they need additional information or intend to update you about the progress.
Will You Provide an Investigation Report?
After wrapping up an investigation, most private investigators provide a final report to clients. This comprehensive report usually comprises information about the client, person under investigation, methods and tools used for investigation, relevant evidence, and further information about the investigation. So, you can ask them if they would provide a similar report.
It's also a good idea to know if the PI would keep you in the loop during the investigation process. You can enquire them how they would share daily or weekly reports with you and should provide your up-to-date contact information to avoid communication issues.
When it comes to acquiring the services of a private investigation firm, you should choose one that is transparent with you and answers your queries. So, feel free to contact our Surveillance Investigation Services with your concerns and questions.