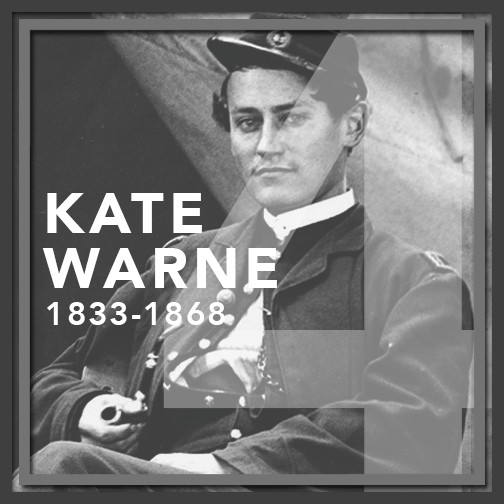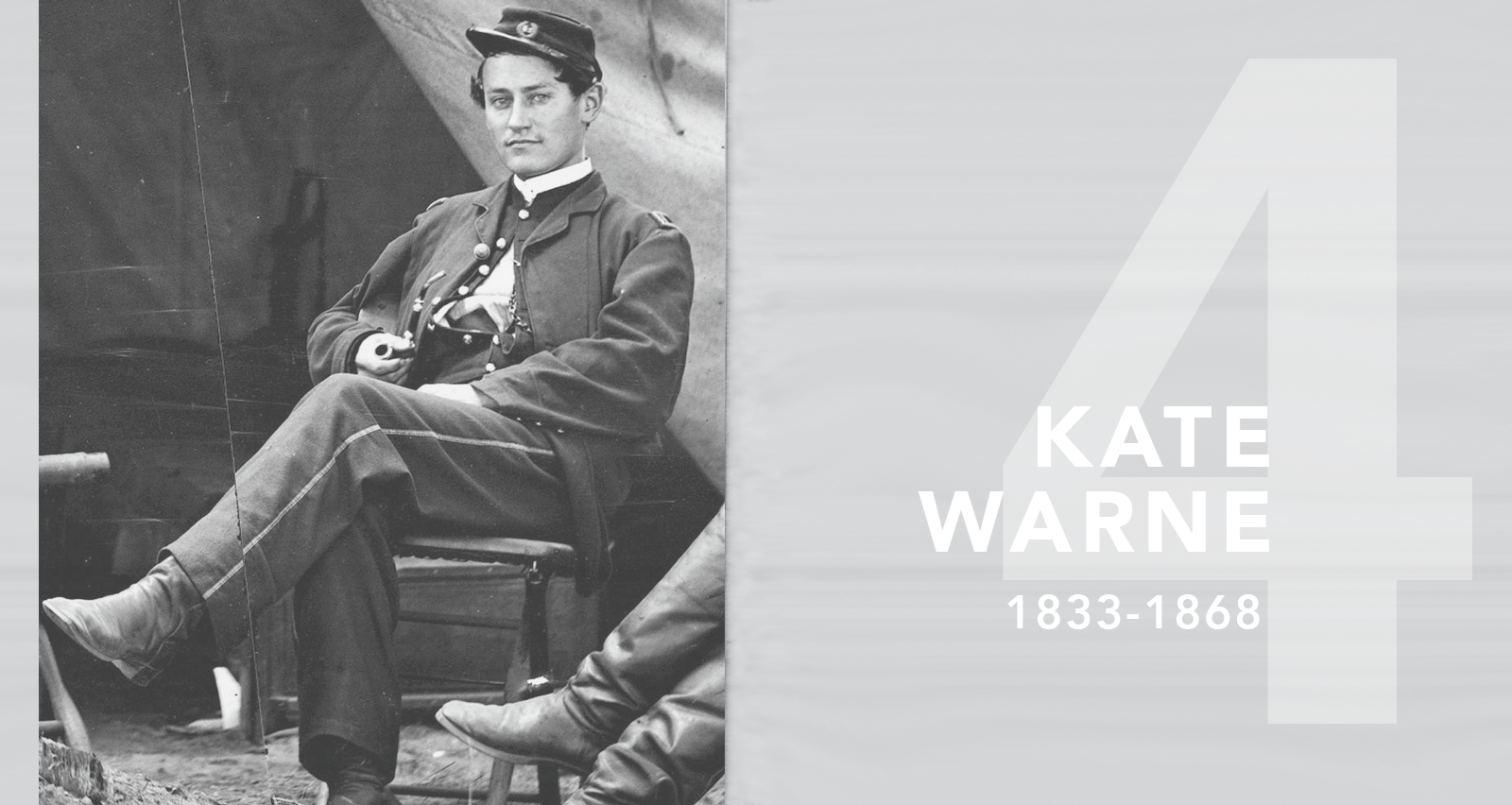 The World's Greatest Private Detectives: Kate Warne
Born in Erin, New York, 1833, Kate Warne was arguably the first female detective in the world, but at least the first female investigator hired by Allan Pinkerton in 1856 and the very first in North America. With that in mind, and given her successes in the field under Pinkerton, Ms Warne surely ranks amongst the world's greatest private investigators?
Not much is known about her early life, only that she was born in the state of New York and that she'd become a widow by the age of 23. Her debut came about when she replied to an advertisement for wanted detectives, posted by Pinkerton in a local newspaper in 1856. When she walked in, she met with Allan himself, who went on to describe her as;
"a commanding person, with clear cut, expressive features…a slender, brown-haired woman, graceful in her movements and self-possessed. Her features, although not what could be called handsome [beautiful], were decidedly of an intellectual cast… her face was honest, which would cause one in distress instinctively to select her as a confidante"
However, given the period in question, Allan naturally assumed that Kate was applying for a clerical position, only to be pleasantly surprised when she told him she'd be applying for the detective's role. Allan further described the meeting:
"[I] was surprised to learn Kate was not looking for clerical work, but was actually answering an advertisement for detectives he had placed in a Chicago newspaper. At the time, such a concept was almost unheard of […] It is not the custom to employ women detectives!"
Kate confronted Pinkerton's point of view, arguing that women could be "most useful in worming out secrets in many places which would be impossible for a male detective. A Woman would be able to befriend the wives and girlfriends of suspected criminals and gain their confidence. Men become braggarts when they are around women who encourage them to boast."

She noted further that women have a natural eye for detail, making them excellent observers.
Swung by her determination, Pinkerton soon had a chance to put Warne to the test. In 1858, he set her to work on the infamous Adams Express Company Embezzlements case, where she was able to successfully work her way into a friendship with the lead suspect's wife. Using that friendship to her advantage, Warne gathered hard evidence valuable information that eventually led to Mr. Maroney's conviction.
In seeing just how effective Kate was in the field, and arguably in light of her efforts, Pinkerton appointed her as the head of his newly formed Female Detective Bureau.
The Pinkertons were hired to investigate threats to the Maryland railroad in 1861, whereupon agents were placed at various points around the state to uncover not only the plot to damage the railroad, but an attempt to assassinate the President Abraham Lincoln.

Warne was one of five agents sent to Baltimore, Maryland, to investigate the suspected assassination and gain insight into any potential threats to the railroad. She was integral to undercover work, posing as a rich southern lady and allegedly even posing as a man as she disguised herself as a Union Soldier, managing to infiltrate a wide range of unsuspecting organisations, parties and groups.
Although Pinkerton had a number of agents spread across Maryland at the time, it was Kate, specifically, who supplied the best information and the strongest leads, and all thanks to her impressive undercover skills.
Once the railroad plot was confirmed, the President agreed to avoid the potential hazards and subsequently changed his itinerary to suit, travelling in disguise with Warne by his side, all the way to Washington D.C. Kate played a crucial role in foiling the assassination attempt – not only in uncovering the details, but also in personally arranging for President Lincoln to be smuggled into Washington, D.C. where she stood guard, sleepless, for the entire journey.
During the American Civil War, Allan Pinkerton and Kate Warne established a covert war intelligence gathering bureau, using Warne's infiltration skills to easily penetrate Southern social gatherings and gather key intel on any future plots, plans of attack and more.
After the Civil War, Kate Warne worked on various high-profile cases including the murder of a local Bank Teller by the name of George Gordon. The murderer managed to steal $130,000 before killing Mr Gordon and making off with the cash. Kate went on to befriend the main suspect's wife and, before long, went on to gather enough evidence on Mr Drysdale to secure his conviction, including where he'd hidden the money.
Allan Pinkerton was arguably one of the most influential and successful Private Detectives in history, especially at the time, making for an incredible role model and mentor. Through him, Kate was able to fulfil her goals of becoming a detective and, not only that, but becoming the first female agent, the first head of a female detective division and one of the industries foremost examples of exemplary investigative work.
Before she died of a what appears to have been pneumonia in 1869, she continued to work with Pinkerton, who went on to enlist a number of other female operatives in their time together, stating, "in my service, you will serve your country better than on the field. I have several female operatives. If you agree to come aboard you will go in training with the head of my female detectives, Kate Warne. She has never let me down."