Casino gets Taken for a Ride:
One of Australia's leading chains of premium casinos, Royal Flush, undertook an internal investigation, beginning in December 2015, after the company's accountants found that hundreds of thousands of dollars were going missing every month, from various locations across the country.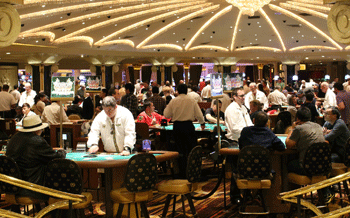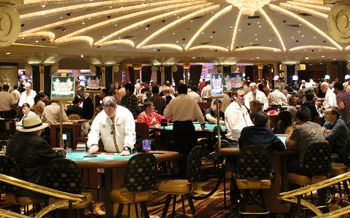 An in-depth analysis of their books revealed that customers were withdrawing larger sums of money, relative to the amount of chips purchased from the cashiers, even taking the previous six months' worth of deposits into account.
As a means to further clarify the situation, more than 200 hours of CCTV footage was reviewed to determine whether anything suspicious had been happening on the casino floor, particularly when customers came to cash in their chips. Unfortunately, however, there was little evidence to suggest anything malicious was going on.
The casino's projections for the rest of the year were suddenly looking very disappointing and, more importantly, substantially less profitable than any year previously. With shareholders to please and a reputation to uphold, Royal Flush called an end to their internal investigation and sought the expertise of a professional investigation firm to uncover the truth surrounding their losses. Cue Precise Investigation.
Three meetings were held over the course of two weeks, to brief the two investigators assigned to the case and determine the best approach. Given that Royal Flush had already compiled detailed financial reports surrounding the losses, and the fact that they'd granted Precise Investigation access to their CCTV footage in the affected locations, our investigators immediately set to work.
The CCTV footage we were provided with helped us to identify five potential suspects as the men in question were seen entering the casino, playing on poker and blackjack tables for an hour or two before retiring to their hotel suites. Their stays would never be longer than two nights, following which they would visit the cashiers and cash in anywhere between $125,000 to $250,000 in chips, despite having won evidently less during their stays. These people were not initially seen as threats by the casino as they'd been regular, big-spending customers, often throwing a few thousand on a table at a time and regularly walking away with no winnings.
It was possible that these customers had won over a number of consecutive visits, in turn amounting to the huge totals they eventually withdrew, but logs were requested, detailing their visits over the previous year. That information was then compared to the CCTV footage recorded at those times, as well as the deposit and withdrawal information logged on their plastic membership cards.
All in all, there were a number of discrepancies in so far as:
1 – Of the five individuals, only two were recorded as having won any money on tables, amounting to a total of $32,525, as calculated using the CCTV footage and their transaction statements.
2 – The other three had lost all of their desposits.
3 – All five were recorded as having purchased $10,000 in chips or less, varying between five and ten grand.
4 – The information provided by the five men surrounding their identities was later found to be fake, with different names and addresses being provided to the Casino when they registered.
As such, Precise Investigation forwarded the findings over to Royal Flush, along with a report suggesting that these five men, and potentially more, were most likely gaining access to casino chips away from the casino floor, using contacts from with Royal Flush itself.
Royal Flush held its chips in secure vaults on premises when they weren't being handled by cashiers and there was no evidence, across any platform, to suggest that those vaults, nor the cashier's booths were compromised during the course of events. Furthermore, Royal Flush Director, Roger Bentley informed us that there was only one department in the casino's makeup that would have access to chips that weren't held in the vaults; the procurement department.
With that, Royal Flush was faced with no choice other than to launch a discrete investigation into the division, in which the personnel are responsible for purchasing every article associated with the casino, from carpets to curtains, chandeliers and casino tables, all the way through to the custom-made chips themselves.
The procurement team, made up of seven members of staff, was never informed of the fact that the investigation had turned its attention to them, but instead were prompted to continue working as usual.
In the meantime, Royal Flush gave the go-ahead for Precise Investigation to monitor each member of staff and their families, independently for two weeks at a time.
The surveillance team we assigned to the case was made up of fourteen operatives, one of the largest teams we've brought together to address any case previously. The team would be split into groups of two, each of which would monitor the activities of the procurement personnel at work and in their private lives, twenty-four hours a day, for two weeks.
Unfortunately, little evidence was uncovered with regards to six of the procurement team being involved. The last however; the team's assistant manager Thomas Wung, originally or Chinese decent, was still an anomaly. While we were unable to catch Mr. Wung red-handed, we gathered enough evidence to warrant an extension on his surveillance.
Over the initial week's surveillance period, our operatives managed to capture footage of Mr. Wung's wife visiting a mobile phone shop, emerging with a cheap Nokia handset. Just two days later, we snapped Mr. Wung's personal assistant leaving the office to purchase what appeared to be a Chinese sim card and credit from a pop-up store in Sydney's Haymarket Chinatown.
This was a significant find because, as we were made aware by Royal Flush, the casino's chips were fabricated in China, freighted over to Australia and delivered to the respective casinos on a bi-monthly basis.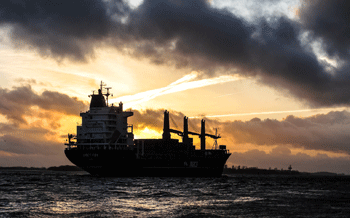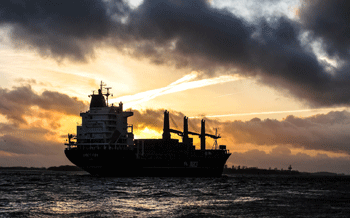 Precise Investigation was permitted to interview Leslie Walsh, the casino's Director of Procurement, for details relating to the freight company the casino used. This led our team, along with a written statement from the Casino's CEO, to WESDEX Freight.
WESDEX Freight kept detailed records of their containers, their prescribed contents, senders and the recipients, most of which was inaccessible due to client confidentiality. However, given Royal Flush's CEO's statement, our investigators were granted access to Royal Flush's Freight transactions.
We found that the factory responsible for shipping the casino's chips had always allocated one container to their delivery in the months leading up to Royal Flush's predicament, following which we discovered that two containers were logged over the last four shipments.
Leslie Walsh confirmed that the next shipment would be coming in three weeks later.
With Royal Flush's consent, Precise Investigation continued to monitor Thomas Wung's movements. We found that, over the three weeks leading up to the next shipment, he had swapped out a sim card in another old mobile device and used the sim his assistant purchased in its place on four occasions; he then had his wife and assistant purchase yet another cheap mobile phone and sim card from the same locations as they had previously.
On the day of the freight delivery, we assigned four investigators to monitor the shipyard and collection point, with one investigator posing as a customer in the yard's waiting area. There, the operative was equipped with a hidden camera and audio recording device.
Two and half hours later, one of Royal Flush's designated couriers arrived to sign for and load the contents of one container into a truck – upon confirming Royal Flush, it was deemed that this courier was legitimate, collecting the goods for scheduled delivery at the various casinos around the country. However, later that night another courier arrived, this time in an unmarked truck. Accompanied by a signed letter from Mr. T. Wung, the truck driver claimed the contents of Royal Flush's other container.
He was captured loading twelve boxes from the container into the truck before driving to a warehouse in Sydney's Waterloo suburb where he was met by six men. Those six men were recorded unloading the boxes, opening them up and distributing the smaller boxes within them evenly between the six cars lining the warehouse's perimeter.
With the limited number of investigators available at the scene, we could not follow all six of the cars as they dispersed from the compound. We did, however, follow four of them, leading our operatives to four different locations across Southern Australia; one in Perth, two in Melbourne and one in Sydney itself.
Only one of our operatives managed to capture any footage of the smaller boxes being opened; the investigator who followed our suspect all the way to Perth. So, what was inside?
The suspect led the investigator to what appeared to be his home in Booragoon, Perth, and fortunately his living room window was perfectly visible from the street. There, he was seen and recorded opening the boxes to reveal stacks upon stacks of gold casino chips, Royal Flush's prized $1000 AUD chips.
The case was finally closed, after a lengthy six-week investigation. Our findings, along with detailed reports, were submitted to Royal Flush, included in which was the footage recorded by the operative in the freight's waiting area, showcasing the document signed by Thomas Wung for the courier to collect the delivery.
Needless to say, Thomas Wung was terminated and, due to the quality of our findings and the strength of the evidence we uncovered, Royal Flush was able to make a successful claim on their insurance policy to have the stolen funds recovered. In turn, the factory responsible for producing the casino's chips was replaced by another, along with the chips themselves being redesigned. Furthermore, Royal Flush's $1000 chips have since been designed with serial numbers on each, along with detailed production reports from the new Chinese factory.
Precise Investigation helped Royal Flush recover approximately $1.5 million in stolen funds and the casino, itself, has since implemented a number of discrete internal surveillance bugs as a means to deter employees from attempting similar malicious acts in the future.
If you need the services of a professional private investigator, or team thereof, Precise Investigation should be your first port of call. Our thirty years' experience in the field, coupled with our tried and tested methodologies have helped hundreds of clients across Australia to overcome a huge range of corporate, domestic and government-related concerns, and we can do the same for you.
 
Call Precise Investigation today on 1300 856 011 for a professional, Private Investigation Service
 
We have professional private investigators stationed in every major Australian city, giving potential and existing clients across the country unparalleled access to some of Australia's leading investigative minds. Whether you're based in Sydney, Melbourne, Brisbane, Hobart, Adelaide, Perth or even the more remote areas of the country, rest assured that Precise Investigation is ready and available to assist you today.
Please note: Due to the complex nature of this case and the need to maintain confidentiality across our client's procurement processes, we have simplified this article to best reflect the most important elements of the investigation. Furthermore, all names, locations and identifying characteristics described in this article have been changed to protect the identities of those involved.