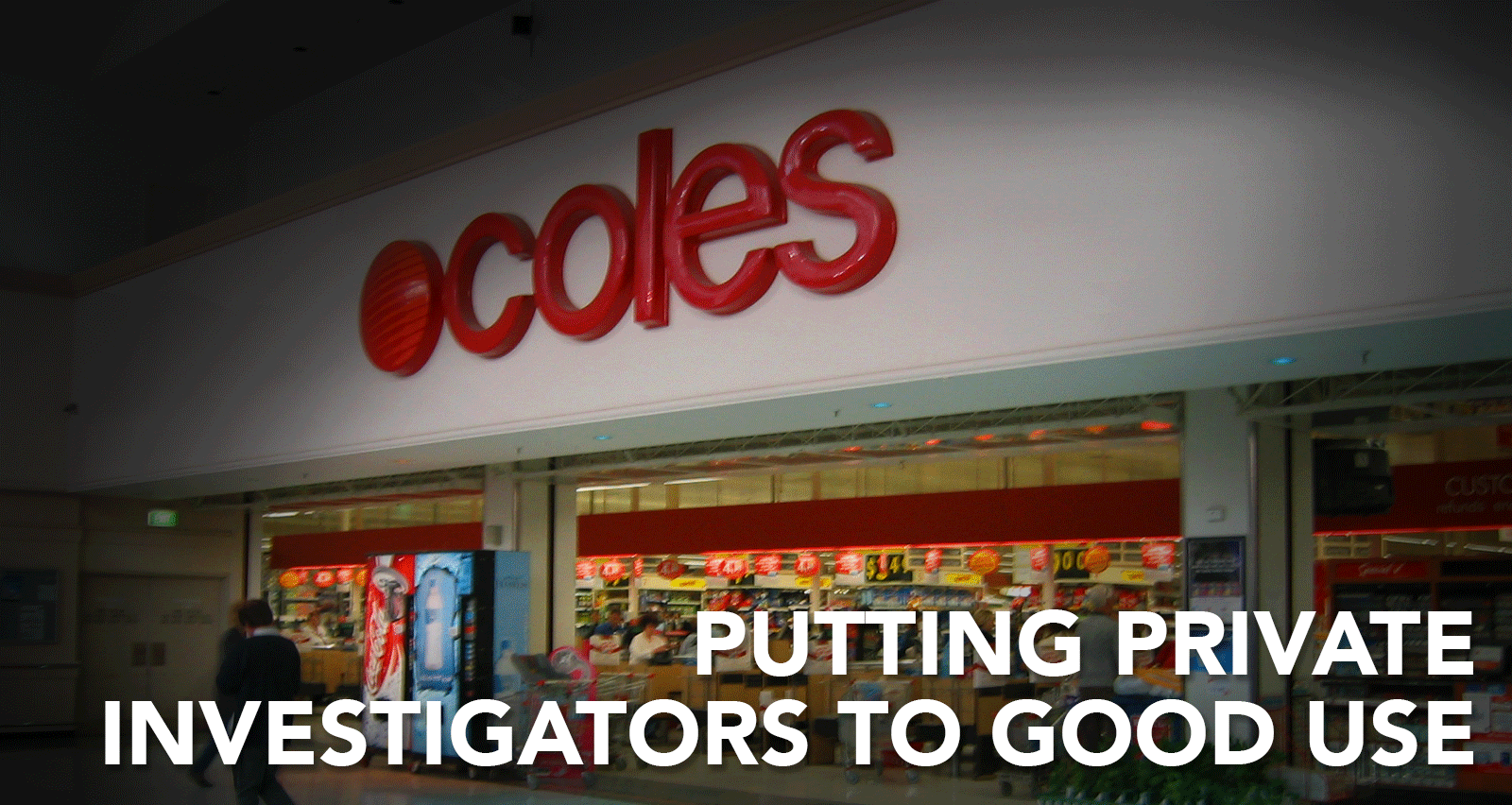 When Private Investigators Really Matter
Recently, the infamous Coles supermarket chain was forced to pay a New South Wales tradie a staggering $295,000 in damages, following a slip and fall incident in one of their stores in 2016.
Paul Mansell, the tradie in question, was wearing thongs when he slipped on a puddle of iced coffee, that had been spilt inside a Coles store in Vincentia, New South Wales. According to Nine News, court documents revealed Mr Mansell, who was self-employed at the time, landed on his right shoulder during the slip, which occurred in February 2016. "His right shoulder and right side of his neck came into contact with the floor, or a support post, or his shopping basket, or perhaps all of those things," the documents said.
While in court, Mr Mansell claimed he now had trouble with everyday tasks, like getting dressed and cooking, and that he now relied on income protection insurance, worth $870 a week. The court case was rife with difficulties, with Mr Mansell asking for a copy of the CCTV footage "at least five times" but, in the end, never receiving it and eventually being told that it had been deleted.
Cases like this are a perfect example of situations where private investigators are incredibly useful. While we don't know whether Coles or their insurance provider hired a private investigator, we can say whole-heartedly that they really should have!
Now, some might think that private investigators are only there to help their respective employers, but, in reality, we are employed to be impartial observers, accurately documenting the facts and reporting back with any findings that may help to clarify the particulars of any given incident.
In cases such as Mr. Mansell's, if surveillance had been arranged by Coles, the investigators would likely have been able to help Coles, and the court, to determine the severity of Mr Mansell's alleged injuries and whether he was more capable than he claimed. As impartial observers, any truths behind his allegations would also have been documented, making the processes easier for Coles, the court and Mr Mansell himself.
Insurance companies and numerous other businesses across Australia hire private investigators to provide an unbiased and accurate description of the claimant's abilities, injuries and/or restrictions. In many instances, this type of surveillance ends up proving that the claimant is telling the complete and honest truth.
In Coles' case, especially given that there was no CCTV footage to suggest whether Mr Mansell's claims were true or not, the company would have been well advised to hire a detective to provide evidence of Mr Mansell's true capacities, or lack thereof. This, in turn, would allow for Coles to have adjusted their settlement accordingly, as opposed to simply forking out hundreds of thousands of dollars for a case that may or may not have been quite as severe as Mr Mansell claimed. That being said, we aren't saying that Mr Mansell's case was fraudulent, but we are saying that hiring a private investigator would not only provide information on his current capabilities, but help both Coles and Mr Mansell to achieve the most appropriate outcomes for the case.
If ever you're in need of an impartial point of view, evidence to support your case or information to assist you in determining the truth behind a given issue, remember that Precise Investigation is a government licensed private investigation firm that's worked with hundreds of insurers, companies and individuals across Australia since 1987. Three decades experience can go an awfully long way when you're in need of professional assistance, and rest assured, we're here to help.
Thanks for reading,
The Precise Investigation Team