The Benefits of Background Checks When Hiring a Nanny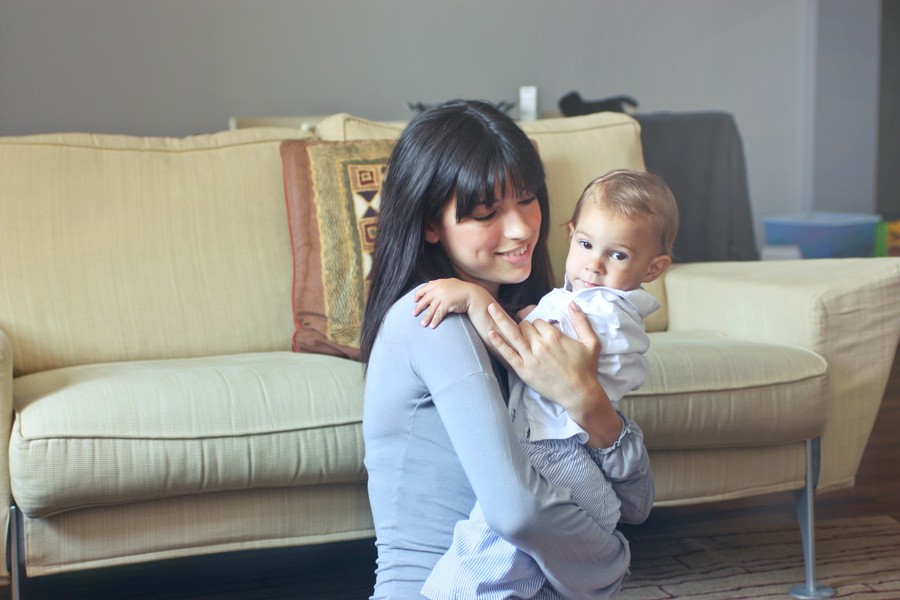 Working parents often need to make the tough decision of hiring a babysitter sooner or later. With 24.4% of parents of children aged 0-4 years working full-time jobs, you'd need professional assistance to take care of your children in your absence.
The thought of leaving your infant with a stranger is quite daunting, but comprehensive nanny background checks can help minimize your worries. Background screening offers you the assurance that the babysitter you have hired is a reliable person with a good track record and that your child would be safe in their care.
It's illegal to discriminate against a candidate due to their background, but you can conduct a babysitter background check to ensure they are trustworthy professionals. Also, don't forget to ask them for written permission before checking the professional background of the person you intend to hire.
Background checks may vary, but let's take a look at the type of information you should focus on when conducting nanny background checks.
Why Nanny Background Checks are Important
You may contact a nanny agency when hiring a nanny. These agencies usually perform background screening when hiring employees, but they may only check local databases. So, it's a good idea to screen candidates by verifying their information through national-level as well as international-level databases.
Relevant Experience
Hiring a babysitter to take care of your infant implies that they are responsible to take care of your child. When parents leave the house for their job, they would take care of the baby's diet as well as ensure their safety. But what if there's an emergency situation?
For instance, the baby may consume poisonous food or food items that can trigger an allergic attack. Or they may get injured with hot water or fall from a height. What if the building catches fire and they need to quickly evacuate the premises?
Inexperienced people may get flustered and find it a challenge to deal with an emergency. However, experienced professionals know what to do in an emergency situation. You can gain insights into their prior professional experience and verify the details mentioned in their resume through a background check.
Reliable References
When you advertise a job post to hire a nanny for your infant, you are likely to ask the candidates to provide contact information of a few references. However, it's important to note that candidates would choose only those people who would offer a positive review.
Accordingly, it's a good idea to contact those who might have had a negative experience with the babysitter. Be it a former employer or landlord, you can get a better idea about candidates this way. Professional and thorough background checks can provide deeper insights into the behaviour and work ethics of candidates and can help you decide whether the candidate would be a good fit for your needs.
Skills and Abilities
When you leave your infant / child at home with the nanny, it's natural to worry about their safety and well-being. You may worry whether they are hungry or uncomfortable, but you may worry less if you're aware that their nanny is a reliable person and a skilled professional.
Professional nanny background checks provide details about the skills, abilities and character of these professionals and verify whether the information on their CV is genuine.
This may include qualifications such as childcare diploma courses or certifications, first aid training, CPR training, as well as driving skills that may come in handy in an emergency.
It Offers Peace of Mind
Whether you conduct babysitter background checks on your own or hire a private investigator for this purpose, you can verify that the candidate provided accurate information about their experience and didn't lie or hide critical information from you.
It offers the assurance that the person is reliable and honest. They are less likely to lie just to keep their job and will immediately inform you if something is wrong with your infant / child.
Moreover, an honest nanny with a clean background record may take good care of your infant / child and is less likely to be negligent when it comes to your child's safety. So, this gives you peace of mind and you can carry out your job-related responsibilities without constantly worrying about your child.

The Elements of Nanny Background Screening
The purpose of any nanny background screening is to verify the information about a candidate before hiring them, including looking at the following things when hiring a private investigator for the purposes of running these background checks.
Criminal Report
PIs can access national criminal records on your behalf in respect to potential candidates and find out if they have a criminal record. Moreover, they can also consult a global watch list to determine whether the person is a criminal with an international record and thus assist you in making an informed decision. The following are some offences that may flag a person with a criminal record:
Assault
DUI or reckless driving
Fraud
Arson
Murder
Sexual assault
Make sure you cross-check the candidate information with the National Register of Child Sex Offenders. Also, the registry may inform you about sex predators living in the community and you can take better precautions to ensure the safety of your children.
Background Information
When it comes to nanny background checks, make sure you inform the candidate about the screening and ask for their approval before proceeding. Also, you can hire a private investigator so they can conduct a thorough background check as per your requirements and provide a detailed report with their findings.
A background report can highlight their educational background and relevant training they received in the past. It also shares information about their past professional experiences and you can contact their ex-employers for verification purposes. Moreover, it includes background information investigators can obtain through social media desktop screening.
Do you wonder how do I run a background check on a nanny? Then you may need professional assistance for running a thorough and effective background check. Head to our professional and corporate background checks page to learn more about how Precise Investigation assists clients in this regard.