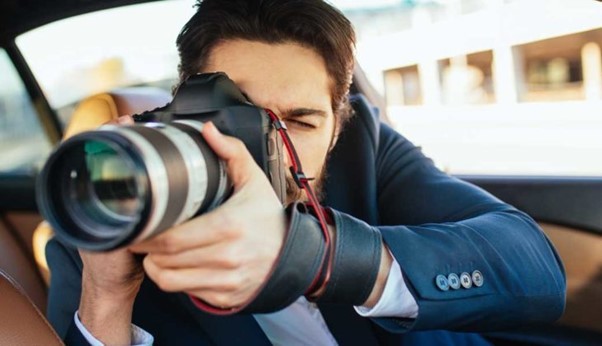 Once upon a time, the private investigator was saddled with plenty of negative stereotypes.
Hollywood certainly has not helped with the tropes of these depictions sporting deerstalker hats and trench coats, applying their own level of justice with their fists while puffing on a pipe and hitting on their extremely attractive secretary.
It was a profession that people believed was populated by washed up or disgraced former police officers and were mostly employed to catch out cheating partners than anything else.
Now, while it is true that a private investigator can collate evidence of partners being unfaithful (which is essential when it comes to divorce proceedings, division of wealth and property, custody of children etc.), these tropes could not be further from the truth.
The modern private investigator has a highly developed set of skills that are applied to discover the truth and locate people who do not want to be found. The modern private investigator will often work in tandem with law enforcement and these PIs have become an invaluable resource when it comes to corporate fraud and risk.
Why private investigators are so vital in the corporate world
There are so many elements of fraud in the corporate world where managers cannot simply pick up the phone and call the police. There needs to be proper evidence gathering, research, proof and background checking. And this is a gap that private investigators have been filling for many years now.
Experts in this field can be enlisted right at the beginning of the employment process, as this is where fraud and misrepresentation can start. People will often lie about their credentials, employment history and skills to get obtain a well-paid position which presents a significant commercial and reputational risk for corporations.
They waste time and money employing this person only to discover they are not up to the task. That means they have to go through the termination and recruitment process all over again. In such circumstances, it may be more prudent and cost effective for businesses to engage a private investigator to vet these applications and ensure these people are who they say they are.
That is an example of how a private investigator can prevent fraud before it even happens, something that traditional law enforcement would not do for a private company. But there are also examples where professionals like this get involved in the mediation process to ensure all parties are protected.
For example, when there is a claim made for workers compensation following an accident, there needs to be a thorough investigation. A professional in this line of work is appropriately qualified and an independent third party that can be engaged to conduct interviews, address all avenues or enquiry and present evidence relevant to the objectives of the case. Employers can be assured the claim is not fraudulent and workers can be assured they are getting correct compensation for their circumstances.
Corporate services are sometimes necessary
The team at Precise Investigation have over 30 years of experience working with commercial organisations, and government agencies and insurance firms in the delivery of accurate and timely investigation services.
We are dedicated to protecting the integrity of your organisation by helping to mitigate fraud and other commercial workplace risks. Our team can assist with thorough background checks of new employees; assist with commercial debt recoveries; protect your commercial IP and sensitive information by deploying counter surveillance sweeps of your business premises;
conduct forensic computer investigations if you suspect fraudulent or malicious activity on your network and much more.
Forget those Hollywood stereotypes of what a private investigator is and meet with our professional, experienced and friendly team today.
Click here to see more information on our private investigation and surveillance investigation services.
For extra support or assistance with your case, please do not hesitate to contact us at contactus@precisestigation.com or Tel: 03 9564 7303.