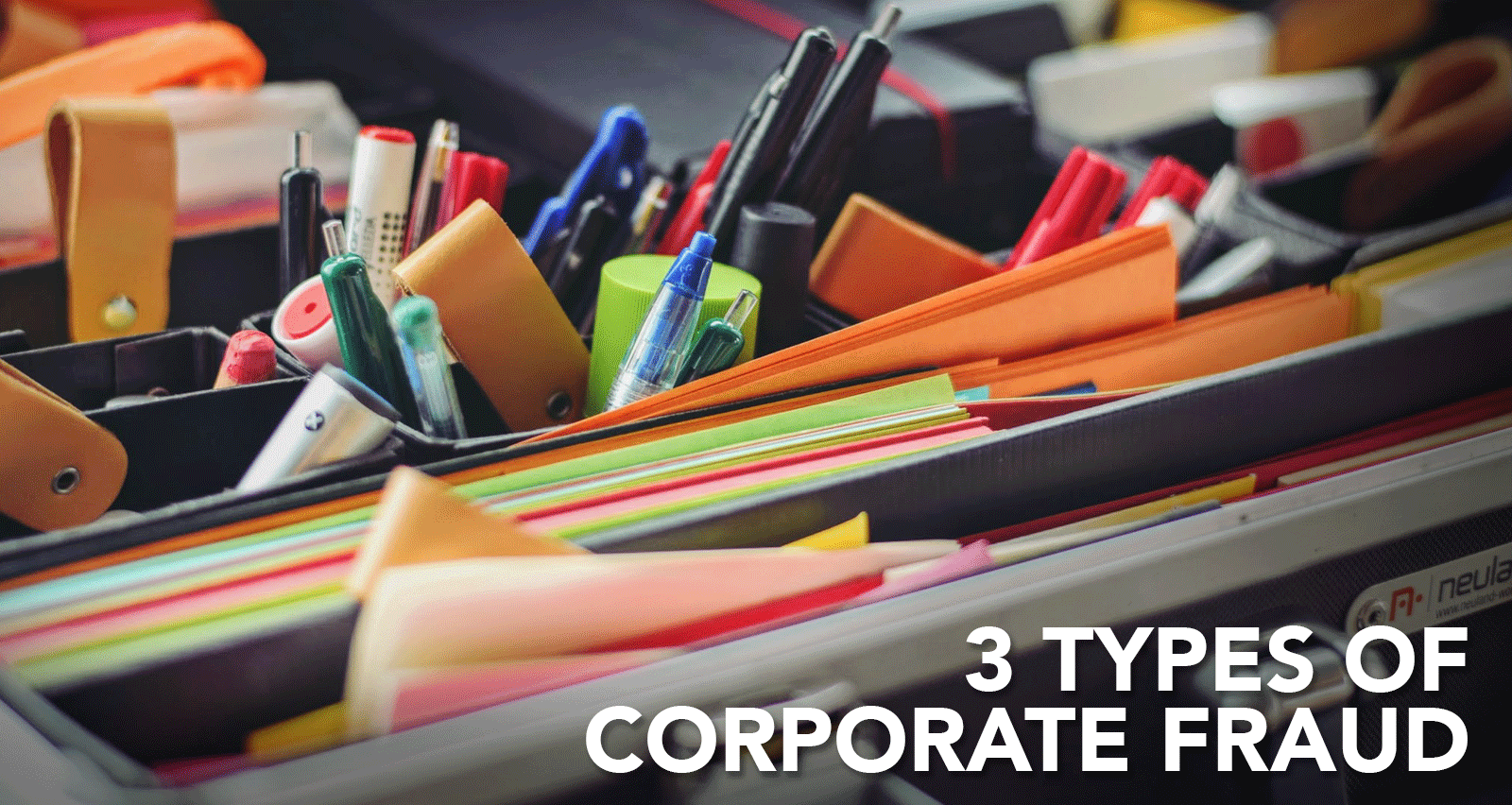 Three Common Forms of Fraud in the Workplace
Throughout its lifetime, the average small Australian business will encounter some form of fraud at least once or twice. Larger organisations face the issue much more frequently, and unfortunately, in many instances, less obvious cases of fraud may go entirely unnoticed.
Studies have shown that fraud in the workplace is a growing problem that many Australian business owners face – while it should be decreasing in frequency, it is in fact increasing. We therefore suggest that you remain vigilant when operating your own business, whether that means being wary of your suppliers, employees or partners.
You can read the full, Global Occupational Fraud report by clicking here.
So, what to look out for in your business?
Below, we've listed the three most common types of fraud to hit small Australian businesses, but bear in mind that medium and larger organisations face the same issues, albeit potentially harder to identify;
1) Double-Billing
Double-Billing is the act of paying a certain bill or invoice twice, under the same account name or account codes, where one payment is made to the actual vendor and another, separate payment is illegally made to an unauthorised account. Usually this second unauthorised payment is made with the same reference number and accounting codes as the original, in an attempt to obscure the listing from a cursory check.
When it comes to looking over figures, everything would seem legit because everything's being paid to the same vendors or clients as usual… it's only on closer inspection that you'd find every second payment was made to another account… one that you never agreed to.
2) Payroll Fraud
This is the most common and costly type of fraud; if you've ever worked for a company where employees are expected to report their own hours, you might know how easy it can be to fraudulently add hours onto pay sheets.
Frequently, it's small increments, after all, who's going to notice if you bill for 48 hours instead of 45? However, over a longer timeframe, these hours add up, especially if multiple contractors do it. If your company has 1,000 employees and even a small percentage of them add an hour here or there, you could find that those hours add up to one employee's monthly salary, or more.
This is incredibly common and happens as a result of not having effective safeguards in place to check actual work hours vs reported work hours.
3) Over-ordering
Procurement, is the jackpot for fraudsters. Essentially, fraudsters with any power over your company's supply chain settle in for the long game. They over-order on each shipment, slowly stocking up a small surplus. This isn't noticed because the only products being ordered are legitimate business supplies. However, once they've accumulated a decent amount, they either return the products to the supplier and pocket the cash received, or simply sell the goods themselves.
This type of fraud generally goes unnoticed because, on the whole, nothing would seem out of place when it came to looking over the paperwork, or even seeing the boxes stacked up in the hall.
We strongly recommend that you keep a watchful eye over the quantity and contents of all supplies ordered for your business.
Fraud comes in all shapes and sizes, and can affect your personal life just as easily as it can ruin your business. If you're ever in doubt, or you'd just like the reassurance that you're making the right choice in trusting someone, ask Precise Investigation to run a professional background check, and we'll give you the answers you need.
Click here to find out more about our background checks and other related services.
Call us today on 1300 856 011 to speak to one of our licensed Private Investigators. We'll be able to give you the guidance you need and go on to provide you with a full suite of services and solutions to a wide range of corporate, domestic and even government issues.
Whether you're based in Melbourne, Sydney, Perth, Adelaide, Brisbane, Hobart or any other city in Australia, we can have an operative available and on your case at a moment's notice.
Thanks for reading!
The Precise Investigation Team