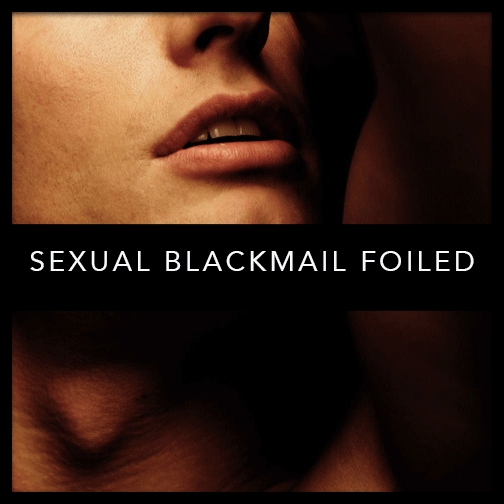 Bribery and Sexual Extortion at Work:
Jasper Ashton, a 24-year-old man based in Adelaide, had spent his early days "on the job" working as on office clerk in one of the city's top Office Equipment and Stationery supply companies. He had always performed well and seen three promotions after working there over the course of just two and a half years. Prior to working there, he was often between jobs or involved in low-paying work that demanded a great many hours – a lifestyle he was incredibly pleased to have finally left behind.
After entering his latest role as a Junior Project Manager, in the HR department, he became more familiar with his colleagues and, more importantly, the "higher-ups" were wiser to his presence too – as a clerk his interactions with his peers was very limited and, only through gaining a seat at a desk, did he notice that he seemed to become more a part of the team than ever before.
Unlike his career, up until recently, Mr Ashton's love-life was stable and, moreover, well on its way to blossoming into the marriage that he and his long-term girlfriend, Lisa, had been dreaming of for so long. His current job and the potential for further promotions was a huge inspiration to the couple, Lisa of whom had only been temporarily employed as a receptionist in a range of companies, while trying to start her own packaging business. The two met in their late teens, at high school, and despite a few fallouts along the way, managed to keep it together through thick and thin, showing signs that the relationship and their bond could only grow stronger as time went on.
The office's Christmas party, in 2014, was Jasper's first corporate event that he'd ever attended. He'd only been employed as the Jnr Project Manager for about 6 months at this point and was still looking to make a lasting impression on his managers, directors and pretty much anyone he could engage with. He was adamant that he was capable of achieving more and wanted a means to prove it.
At the party, the vast majority of the attendees were incredibly drunk by mid-evening, including Jasper's director and his immediate manager, both of whom, he suspected, were homosexual. Neither of them had ever done anything to outwardly suggest their sexuality, especially in terms of romance and inter-office relationships, but having spent some time around other homosexuals in the past, Jasper had a pretty good feeling that he was right about their sexual orientation; in his conversations with Lisa, he would often comment on how interesting it was to work with such an "image-conscious" and "flamboyant" manager in particular.
As the evening came to a close, Greg Westwood, Jasper's department Director, came to him and affectionately wrapped his arm around his shoulders, telling him about how much the company values what he's been doing and that "there are only good things ahead" for the Junior. Greg went on to ask whether there was anything that Mr Ashton needed at work, to which Jasper responded by assuring him that there was nothing to worry about and that if things stayed the way they were, he'd be looking to work with the company for a very long time. Greg, allegedly incredibly happy to hear him say that, took a "huge swig" of his drink and kissed Jasper straight on the lips. It was a "peck," and Greg immediately followed up by telling Jasper that it was "all in the spirit of things" before patting him on the shoulders and retreating to his peers.
Jasper, very confused at this point, left soon afterwards and kept the incident entirely to himself, with the exception of Lisa, to whom he told the story in the light in which it happened… or seemed to at least; happy, drunk, strange, amusing and, most importantly, positive.
After returning to work in early January of this year, 2015, Mr Ashton noticed a significant change in the way the Greg and Hugh, his department's manager, interacted with him. Previously smiling in most instances, joking where appropriate and otherwise being relatively light-hearted about work and the tasks ahead, the pair now seemed distant and uncommunicative. Worse yet was the mounting work that they assigned to Jasper, more and more of which was out his scope of work and unrelated to his duties. Still determined to make his colleagues proud, Jasper took on the work, despite his lack of experience, and managed to finalise his projects well before the deadlines in each case.
Regardless of his seemingly innate capabilities to handle the higher volumes of work and actually surpass the more senior members of his team's expectations, Hugh grew more distant and Greg began avoiding Jasper altogether.
Mr Ashton attempted to confide in some of his closer colleagues about what was happening, yet few of them really understood the situation, and others seemed to take offence at the fact that Jasper thought something was wrong. His own conclusion for the change in behaviour was what had happened at the Christmas party… but he couldn't prove it to himself because he had no means of discussing it with anyone.
In April of the same year, Jasper attended a department meeting, where they were aiming to talk about the progress of the team, Hugh turned to Jasper and asked that he go over to Greg's office at lunch time as they had a "separate and important" project that they would like him to take a look over. Pleasantly surprised at the fact that he was being acknowledged, Jasper gladly agreed and went over to meet the two at exactly 1pm.
There, Jasper was welcomed in with a huge smile, by Hugh, Greg sitting down behind his desk, clicking sporadically on the different windows on his screen. Only when Jasper stood before him, did Greg get up and welcome Jasper to his office. In the meeting, Mr Ashton was again commended for his efforts and told that, based on his performance, Mr Ashton was being granted a drastic increase in pay following yet another promotion; this time skipping a tier altogether and landing a role as Assistant Manager to Hugh. Greg warned Jasper that the job required a lot more hours than most expected, but the pay would make it "worth his while." A promised salary increase of 125% was indeed a very tempting offer, added to the fact that Jasper would be given more responsibility and, in his mind, slightly more freedom in what he could do, especially in terms of being able to delegate some of his smaller projects to other members of staff. In the job description that Hugh had prepared for Jasper, explaining the new role, there would be numerous liaisons with clients over lunch times and dinners… something that Jasper should ultimately have dreaded, but the proposition was just all too tempting.
After discussing the projects ahead, Greg and Hugh informed Jasper that he would be monitored for one month, and mentored where necessary by either or both Hugh and Greg respectively, dependent on the task at hand.
Over the course of that month, Jasper did everything that was asked of him and again, managed to complete all of this tasks well within the deadlines he was set. Yet, after having a formal review with Greg, was told that he wasn't meeting their expectations and that if he wanted to "get in with the big boys" that he would need to change something about his approach to work and "make more of an effort to socialise" with his managers. Jasper thought this a little unfair at the time, considering the work he'd been given hadn't allowed for much time to socialise, let alone spend as much time at home as he'd used to. Lisa understood that he was up for something wonderful at work, and happily accepted the fact the he'd be required to work longer and harder to get to where he was promised. Greg, however, dissatisfied by Jasper's contributions to the office over the previous month, extended the monitoring period by another month and dismissed the meeting.
Hugh approached Jasper within a few hours of the meeting and told him that the best way to get in Greg's "good books" would be to initiate a few corporate events, but begin with "smaller," "test" events, where just he, Greg and Jasper would attend. They were looking to see his "potential" when dealing with clients. As such, Jasper immediately set up a relatively expensive dinner at one of Adelaide's top restaurants for the three of them to attend the following week at 7pm.
When the night arrived, both Greg and Hugh were impeccably dressed and pleased to see what Jasper had done, although Greg did make mention of the fact that he could see that the meal was not as high in the budget as they had anticipated. His dissatisfaction was dually noted and the dinner that followed was equally as awkward and uncomfortable as the moment that the director cursed the meal. Hugh, throughout the dinner, was ordering drinks for all three, one after the other, until Jasper said that he couldn't have anymore if he was expected to go into work the next day. Hugh's answer to that statement shocked Jasper beyond words, and led to the incredible case that we were tasked with exposing just a month later.
Hugh took a slow sip of his Whiskey as he leaned back in the chair, explaining that Jasper wouldn't need to go into work tomorrow if he could help them a little more that evening. Unassuming, Jasper light-heartedly replied that he didn't think he'd be of much use, considering his current frame of mind… but Hugh dismissed it and said that the task was "easier" than Jasper imagined. All he needed to do was come back to Greg's house where they would share the particulars.
They finished their dinner, ordered a taxi and made their way over to the Directors 4 bed-room apartment, one of which was actually occupied by Hugh. Nobody in the office was aware that the two were living together, so it was a surprise in itself to stumble onto that realisation.
Hugh asked Jasper to get comfortable and brought a fine scotch to the table, with a bucket of ice, and three crystal tumblers to add an extra level of distinction to the affair. As Greg poured the glasses, Hugh became very direct and began questioning Jasper's sexuality. He asked if Jasper was serious about his girlfriend, the relationship of which had actually never been discussed at work, to which Jasper eagerly replied that he was very happy at home. Greg made an evident sign of displeasure at the statement and then barked an aggressive, "then why did you kiss me at the Christmas party?"
Jasper quickly explained that there had been some misunderstanding as he'd thought it was actually Greg who had kissed him, and an argument soon ensued. Hugh stepped in to defend Greg and the two came to an agreement that Jasper had "taunted" and "played with" Greg's emotions to the point that he had become incapable of performing his job properly, under the fear that Jasper would divulge the secret kiss and under the premise that Jasper was trying to instigate a relationship, which "both of [us]" warmly welcomed (Greg and Hugh, who seemed to be in some kind of open relationship).
Mr Ashton felt cornered and found that the more he said, the more trouble he seemed to be getting himself into, until Hugh eventually made the proposition that would change everything. Jasper was told that he would have his promotion the following day, but in order to maintain it and his position at the company, and secure a fantastic recommendation should he ever decide to leave, he would be required to meet with Greg and/or Hugh at various points in the week, at their convenience, to have sex. Jasper immediately attempted to resist, but Greg chimed in to say that if Jasper refused, he would be publicly shamed in the office when Greg informed them that he was having to be terminated because of an unrelenting attempt to forge a relationship with him, a relationship which was proving to be very "invasive" and "unwelcomed." Further to this, his girlfriend would receive a letter detailing similar information as to why Jasper had been terminated and, furthermore, it would be mentioned in his reference that Jasper "makes obvious attempts to bed his senior staff members in an attempt to increase his value within the company and secure higher-paid positions, all at the emotional expense of his associates and higher ranking team members."
With no real choice, having just initiated major renovations on his home at the cost of $45,000 AUD, Jasper was blackmailed into an agreement.
The following day it began. Jasper arrived at the office incredibly nervous, having kept the arrangement to himself, and was immediately met by Hugh at his desk. Hugh asked the he follow him to Greg's office, where the blinds were shut and the door shut locked behind him as they entered. Greg asked the Jasper perform fellatio on both him and Hugh, an event which took Jasper 40 minutes to complete after trying to avoid it, in every way possible. Eventually, purposefully making it unbearable for all, he was dismissed, being told that if it was the same next week, he'd be fired and everyone would know of what had happened.
These "meetings" took place in the mornings some days, lunchtimes on others, and at random times from early to very late evenings on others.
Jasper became reclusive, Lisa noticed that he had become incredibly deflated, he lost all motivation to go to work, or even speak to anyone about anything.
In one particular encounter on a Friday, Jasper attempted to film the situation on his phone, but Greg was wise to his actions and asked the he hand the phone over and delete the footage. His attempt landed him a $5,000 pay-cut for the year and another promise that should he ever try something similar again, the pay cut would double for each occurrence. Further to this, Greg presented Jasper with a box of anal-specific sex toys and masturbatory aids that he was instructed to use. Should he fail to, he'd find the following week to be incredibly "uncomfortable."
It was at this point that Jasper called John Ioannou, Precise Investigation's most senior Investigator, and organised a meeting at the company's Adelaide offices. There, he explained the situation to John and pleaded for assistance in exposing what was going on.
From there, John and his team of specialists went about setting up effective surveillance in and around Greg's home, the local restaurant at which many of these "meetings" would take place and even going as far as to put a wire on Jasper on the days where he knew he was only going to be expected to perform fellatio.
Over the course of three days, Precise Investigation and Jasper were able to capture enough video, audio and photographic evidence to prove his position – with Jasper making obvious statements at his great unhappiness in being blackmailed into what he was doing.
With the evidence in tow, Jasper organised a meeting with Hugh and Greg and arranged a very "comfortable" settlement, before transferring with a glowing recommendation to another company based in Perth, where Lisa and Jasper now live happily and undisturbed.
Precise Investigation takes our work very seriously and no matter how significant or personal any particular case may be, our operatives boast one of the highest success rates of any Private Investigation firm in the world, let alone Australia. We approach every case with extreme discretion, integrity and skill.
Should you wish to have your very own private investigator assigned to your case, simply get in touch with us – we're available 24 hours a day, 7 days a week, and we'll work with you to expose the truth, and help you to overcome your concerns, whether domestic, corporate or deeply intimate.
Call Precise Investigation today on 1300 856 011 for a professional, Private Investigation Service
We have field operative stationed across the whole country, successfully serving clients in Melbourne, Sydney, Perth, Adelaide, Brisbane, Hobart and even the more remote areas of Australia. So, call us today and see what we can do for you.
If you'd like to know more about our professional surveillance and evidence gathering services, please click here before getting in touch.
Please note: All names, addresses and descriptive information used and described in this article have been changed to protect the identities of our clients and the accused.
Image credit – Thank you Jens Karlsson from Flickr