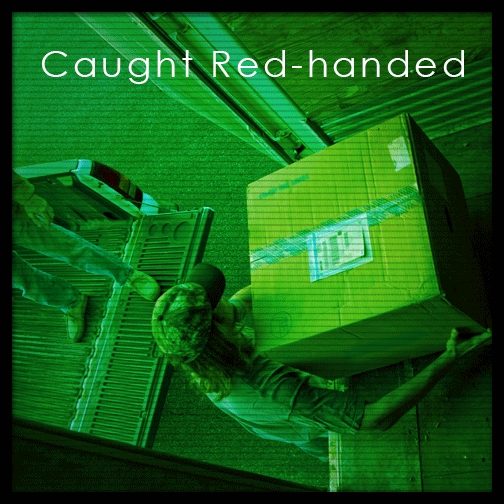 Employees Steal from a Leading Soft-Drinks Company:
Most companies account for small losses in their stock, usually as the result of handling or shipping accidents where products can fall over during transit or break after being dropped.
With that, a few months ago, Precise Investigation was hired by a leading soft-drinks company to follow up on a deliver driver who was making a habit of declaring breakages, missing stock, incomplete stock-takes and misplacements – declaring that while on route to the recipients, stock would fall over in the truck, due to improper rigging, or that stock was never actually loaded into the truck in the first place.
At first, the incidents happened infrequently, being reported only once every four or five months. However, the company started to grow suspicious as the reports mounted, going from just two or three incidents a year, to an incident every two months.
Greg Delfoe, a 40-year old truck driver who'd been working for the company as a contractor for nearly five years, was asked to transport over 3,000 litres of the company's best-selling product to a long-standing customer just 500km away.
Along the way, Greg would need to stop over at truck weigh-bridges, small depots off the highway's hard shoulder where trucks are weighed to ensure they aren't breaching their limits and to determine whether the drivers are well-rested and fit to drive.
Precise Investigation was tasked with following Greg and in so doing, we were able to see that during his stop-offs at the weigh-bridges, that the truck was the same weight as it was when it left the company's warehouse. It was only after following Greg closer to the drop-point that we quickly realised what was happening to the mysterious, disappearing stock.
About an hour or so from his scheduled delivery time, Mr Delfoe pulled off into a dark parking area off the main route. Having paid close attention to his movements over the few months leading up to this particular night, one of our operatives was already stationed in the area, posing as a resting traveller taking a kip in an old, silver hatchback.
The car was parked just a ten or so metres from Greg's truck, which had come to a stop beside a silver Ute and a small unmarked van, so our operative was in the perfect position to snap away.
We managed to photograph and video Greg liaising with the two other drivers, opening the back doors of the truck, allowing one of the other men to step inside and begin unloading small boxes and crates from the truck into the Ute, before covering them with a tarp.
It was later discovered that Greg and his associates had stolen over $15,000 worth of soft-drinks, to redistribute and sell to local corner stores and market stalls over the weekends.
Greg was fired on grounds of workplace theft and misconduct and is now facing criminal charges.
Stock theft is a significant contributing factor to losses suffered by Australian businesses. In the majority of the cases that we are asked to look into, we find that the victims are completely unaware of the incidents until the culprits make a mistake or become too greedy. As such, it comes highly recommended that all companies take the necessary steps to properly investigate stock loss and misplacements, regardless of the size or frequency.
Australian companies lose in excess of $1.5 Billion every year to workplace theft. Moreover, 70% of those business' losses come from staff or former staff.
Above all else, the long-term success of your business relies on trustworthy staff. Precise Investigation can help you to quickly and effectively determine whether a given employee is a potential threat to your business and go on to provide a number of tailored services that can help to reduce the risk of misconduct or malpractice within your company.
Call Precise Investigation today on 1300 856 011 for a professional, Private Investigation Service
We have fully trained, qualified and licensed operatives stationed across the whole of Australia, with a dedicated support team at hand to successfully service Melbourne, Perth, Sydney, Adelaide, Hobart, Brisbane and even the more remote areas of the country with ease.
If you'd like to find out more about what our corporate services involve, please click here.
Otherwise, you can find a list of our most frequently requested services on our homepage, or by clicking here.
Please note: The names and details of any people, places or companies described in this article have been changed to protect the identities of those involved.