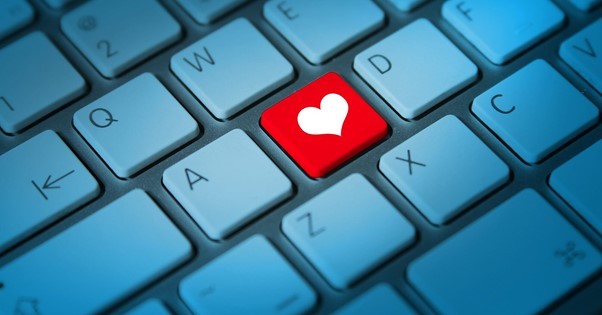 Online dating is an extremely popular way to meet people in the modern, digital era with around 4.5 million Australians using online dating sites and apps in the search for a short term or long term partner.
It has become a lucrative industry with numerous dating apps and sites popping up and becoming mainstream tools for meeting people with some of the more popular options including Tinder, Plenty of Fish, Bumble, Zoosk, EHarmony, Grindr, Badoo, OkCupid – and the list goes on.
But there can be many dangers with online dating as people can pretend they are anyone when they are cloaked in anonymity and chatting with you from behind the safety of their keyboard or mobile device screen. The term 'catfishing' is used to describe when a person uses fake information and images online to pretend they are somebody they are not and this is, unfortunately, a common practice on dating sites and apps.
There are even greater dangers lurking as well, with convicted sex offenders, domestic violence offenders and other potentially dangerous people using these sites to meet people without revealing their past.
So, when you have been chatting with someone you think could be Mr or Mrs Right (or Mr or Mrs Right Now), there can be some anxiety about actually meeting up with them. Precise Investigation can help alleviate this anxiety by conducting Online Dating Enquiries to discover if the person you have been chatting with online is the same person in real life.
How our Online Dating Enquiries work
Precise Investigation is a team of highly experienced private investigators that have access to a large range of databases where we can conduct thorough background checks on your potential partner and discover any possible red flags that you should know about.
As well as potentially dangerous people or catfishers out there, there are also people using dating platforms to prey on lonely people and defraud them of their personal information, money and more. Our team has vast experience in this field and we will use the latest innovations in surveillance techniques, digital history mapping, credit checks, vehicle history, employment history and much more to paint a complete picture of who this person really is.
You will be delivered a comprehensive report on your prospective partner so that you can see if it matches up with what they have been telling you. Anything from the colour of their eyes right through to criminal history and previous convictions. It ensures you are safe from potential harm and can also pursue the relationship with a clear mind when the person's history checks out.
Other online dating tips
If you are meeting someone for the first time after chatting through an online dating app or website, there are some tips you can follow to help assure your safety.
Firstly, never surrender any personal information like your address, phone number, email address, social media accounts etc until you have met the person and are sure you can trust them. And never, ever send them any money no matter how compelling their story may be.
When you do decide to meet, make sure it is in a crowded public place like a shopping centre, restaurant or bar as the old saying 'safety in numbers' definitely rings true. You can also make an arrangement with a bartender or other worker where you can use a safe word to indicate you are in trouble.
Always tell somebody where you will be, when you will be home and when you will check in with them so that they can raise the alarm if they don't hear from you.
Click here to see more information on our online dating check services.
For extra support or assistance with your case, please do not hesitate to contact us at contactus@precisestigation.com or Tel: 03 9564 7303.