The Dangers of Online Dating:
Jonathan Snellings, AKA Jon-Jo, is a 44-year-old electrical engineer, who's spent most of his career working in the Iron mines in Western Australia.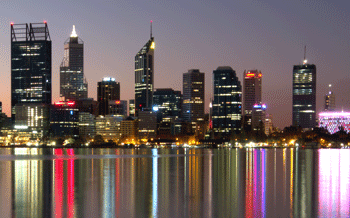 Mr Snellings was married once before, from 1996 to 1998, when his then wife met another man and the two divorced. For the last 18 years, Jon-Jo had been struggling to hold relationships together – he'd met a lady here and a lady there, but every time he'd try to get serious about things, those women would up and leave.
Five months ago, after a few beers with a friend on a Friday night, Jon-Jo was convinced that he should try his hand at online dating. James, Jon-Jo's friend, had been using apps like Tinder, Plenty of Fish and even signed up to Match.com and claimed to have had multiple successes using them.
As such, Mr Snellings decided to jump in and give it a go.
Within a week, Jon-Jo had managed to start conversations with a multitude of women, many of whom seemed to be interested in meeting with him. But now, faced with such a large selection of women, Jon-Jo shied away, thinking that many of the people he was speaking to were merely interested in him for his money or thinking that it was implausible for women to be so keen over such a short period of time; thereby assuming their profiles to be fake. With that, Jon-Jo resigned himself from the apps for a chance to rethink his approach to what should be a "natural" process.
Meeting up with James a week or so after, he explained what he'd experienced and how he'd come to convince himself of steering clear – but James was determined to get his friend back on track, and so asked to help him. James took Jon-Jo's phone and started looking through the profiles that had matched or otherwise engaged with Jon-Jo in some way. After just a few moments, James returned the phone, showing Jon-Jo that out of the fourteen women that had spoken to him, there were only three worth following up. He insisted that Jon-Jo continue his conversations with them, just to see how "deep the rabbit whole goes."
A month later, now in late July, Jon-Jo was finally swayed into meeting up with the lady he was most interested in; Daniella Tereshchenko. Ms Tereshchenko had been living in Australia for close to two decades, having immigrated from the Ukraine in 2000, and now worked as an account manager at a reputable bank in Perth's CBD.
The two had shared their views of life and love; told each other what their plans were in regards to family and their careers and realized that they also shared many of the same passions, hobbies and interests. It was only natural that the two agree to meet.
After speaking online for nearly three weeks, the two arranged to meet for coffee at a local brasserie, where they hit things off with a bang. They decided to continue their date, late into the evening, walking by the beach, soaking up the sights and going on to have dinner and drinks. The next morning, Jon-Jo awoke to find Daniella in bed beside him, awake and smiling back at him.
A match made in heaven? Perhaps.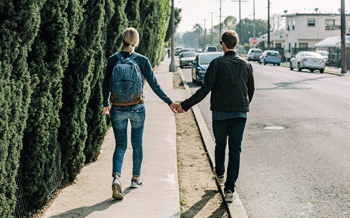 Over August, Jon-Jo and Daniella spent increasingly longer amounts of time together; often exploring new areas of the city and its surrounds in Jon-Jo's car, sometimes cycling and other times simply walking around. Daniella is a keen photographer and so she took numerous photos of their travels together, which Jon-Jo kept in both print and softcopy. By the end of the month, the two had grown so attached to each other that they decided to try their hand at living together, both telling each other that if things didn't work, that they'd take things a little slower and separate – thereby agreeing that Daniella should keep her apartment until the two were sure that they wanted to spend so much of their time together.
One morning, a month or so later, Jon-Jo woke up to breakfast in bed, with Daniella telling him, starry-eyed, that she'd decided that they were perfect together and that she'd already made arrangements for all of her belongings to be moved into Jon-Jo's house. Baffled, but excited, Jon-Jo welcomed the opportunity and finalized the "promise" with a hug and some early morning frolicking.
Jon-Jo made mention that this relationship was so real, so intimate and so warm – due, in most part, to the scrupulous amounts of sex he was having… something that he'd been missing out on for a very long time indeed.
On October 11th, roughly a month since Daniella had officially moved into Jon-Jo's home, Mr Snellings received a call from his bank after a direct debit that he'd had running for several years had been declined due to insufficient funds in his account, along with their findings that something "out of the ordinary" had happened. The clerk on the phone asked that he answer a few security questions, the latter of which included details of his latest transactions… all the answers to which he got wrong.
Jon-Jo had lost over $20,000 in savings over the course of two weeks, through cash withdrawals which the bank assumed to have been a cloned card. Luckily, Jon-Jo was able to recover some of the monies as the bank could see that the account activity was well and truly abnormal, however, Jon-Jo still lost over 50% of his savings to some unknown criminal.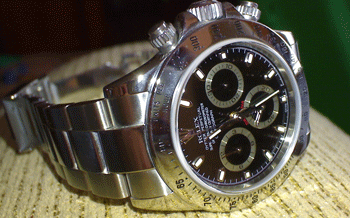 At the end of the day, Jon-Jo arrived to an empty home. Daniella was nowhere to be seen and, along with her, several of Jon-Jo's finer pieces of jewelry, including a Rolex Daytona and a number of his electronics were gone.
After numerous attempts to call Daniella, Jon-Jo went to her old apartment to see if she was home. Unfortunately, her apartment was vacant and the landlord had no idea of where she was or where she'd gone – her lease had expired a month earlier and she'd told the landlord that she was moving into a place with her new boyfriend. At a loss, Jon-Jo called James to ask for help.
James had employed Precise Investigation previously to locate a man that owed him money and, after a successful job, he told Jon-Jo to give us a go.
Two days later, we met with Jonathan at his office, and formed the brief. We were tasked with a basic skip-trace and locate, the mission being to track down Daniella and have the stolen goods and money returned. At the same time, we suggested to Jon-Jo that he also involve the police as it was likely that together, they and Precise Investigation would be able to trace her faster.
Running "Daniella Tereshchenko" through our databases revealed nothing except her online dating profiles, of which there were many – a background check on the name gave up very little, which led our operatives to believe that she had gone by a fake name for some time, at least in regards to her love life / kleptomania.
With little to go from, given that her job title and name were both fake, and that her last tenancy was well and truly over, we decided to take a more tactful approach; we had one of our operatives sign up to a few of the dating sites too, posing as a millionaire tired of life, looking for new energy and someone to settle down with.
Needless to say, the account gained a lot of attention… unfortunately not from Daniella though. So we took things one step further and contacted her ourselves. A day later, we had a response and a location; Victoria.
Our operative told Daniella that he would be in Melbourne for two weeks before the Melbourne Cup and that he'd be able to take her there with VIP treatment if she wished, but first she'd have to join him for a coffee or dinner. She accepted.
With video cameras and microphones equipped, our operative arranged to meet Daniella at an expensive hotel in Melbourne's center, Daniella of course having no idea who she was really going to meet. The cameras we had set up were linked to a live feed that Jonathan and our dedicated support team would monitor together; Jon-Jo's involvement, of course, was simply to give us a positive ID once we had her in view.
Half an hour later, Daniella arrived wearing a tight black cocktail dress, high-heeled shoes and her blond hair brushed over her left shoulder – she did look stunning. We had informed Daniella that the reservation was under our fake account's name and that if she arrived first, she should just wait at the bar as he was coming from an important meeting in town.
Our operative was sat at a table with a full view of the bar area, close enough to pick up on conversations if need be. After Daniella sat down and ordered herself a drink, we radioed for another operative to wait outside in a car, ready to follow her after the initial confrontation.
With that and upon confirmation of the other agent being ready and waiting out front, our operative walked over to her, posing as a colleague of our fake man and asked her if she was, in fact, Daniella. She confirmed. He then asked her straight up what she did with Jon-Jo's money and his belongings. Embarrassed and frazzled, Daniella simply gathered up her bag and mobile phone, blushing, and left the hotel lobby.
Our operative outside followed her in the taxi she flagged down, to the hostel she was staying in. Parked at the entrance, he called in to inform our dedicated support team of her location.
Along with this information, we forwarded on the video footage, audio feed and photographs we'd taken to date, to Jonathan.
Mr Snellings immediately telephoned the police and notified them, intending to press charges and have his stolen belongings returned.
It was later revealed that Daniella was in fact a woman by the name of Allochka Boiko, and that she had sold off many of the items she'd stolen from Jonathan, along with those of her previous victims who she'd met online using other pseudonyms.
Please note: All names, locations and identifying characteristics of those described in this article have been changed to protect the identities of those involved.