A Pleasant Surprise Turned Nasty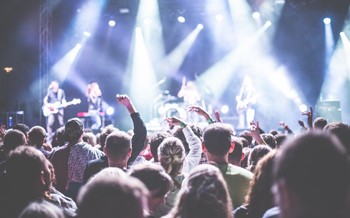 Sisters, Gina and Adele Treje emigrated to Australia in 2001 after Gina managed to successfully grow her Talent Management agency in Spain.
With the same ideas, connections and motivation, Gina set about making her life a success here too, quickly establishing the same agency in Sydney by 2004. Adele, in the meantime, continued her career as a freelance writer and author, working with a few of Australia's top production companies as a screenwriter whenever the opportunity arose.
After trading profitably since 2005, Gina's agency was soon doing better in Australia than it had in Spain, despite the relatively short timescale. And so, along with its success came all of the other perks that an entrepreneur could hope for; a nice new BMW parked in the driveway of her four-bedroom, Darling Point estate and two annual holidays that saw her reconnecting with her family and friends back home.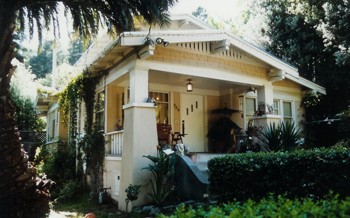 In 2011, Gina and Adele's mother passed away after suffering from leukaemia for five years – their relationship was incredibly close with Adele and her husband having paid to have Maria, their mother, flown over to live in Australia, while Gina purchased a home for her in Toorak, where she'd live out the rest of her days.
While everything might seem rather normal, in the background something malicious was brewing, but we'd only find out some six years later after Gina made her call to Precise Investigation.
On Christmas day, 2016, Adele received a phone call from a man claiming to be her biological brother, put up for adoption at the age of three. Allegedly, George had been searching for both Gina and Adele since his late teens, but had only recently managed to get anywhere due to Facebook, LinkedIn and a few thousand dollars spent on his own private investigators in Germany, where he had lived, worked and married since their separation.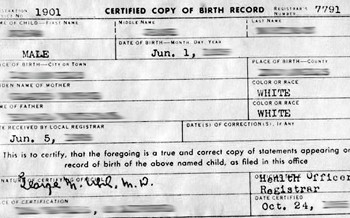 Amazed at the fact that their parents had never mentioned George, Gina and Adele asked for proof of what he was claiming, to which he agreed and emailed over his birth certificate and adoption papers, including the name and address of the family that had taken him in. After looking through all the paperwork, but still being unsure of it all, the sisters decided to look back through old photo albums to see if they could dig anything up about George… and they were successful.
In an album from around the time that Gina was six years old, and Adele just 3, there was a photograph of Maria holding a new-born baby in their living room on what appeared to be a very normal day at home – no family or friends were anywhere in the picture for the baby to have been associated with.
Gina decided to scan the photograph and send it over to her father, now retired in Argentina, before calling him to ask about the baby.
Shockingly, her father admitted that Maria had had an affair which resulted in her having another baby. Gina's father told Maria that he'd be able to live with it and asked that they keep the baby and move on, but Maria's guilt got the better of her and she became to unravel psychologically. It wasn't long before the baby had caused such mayhem in their lives that Maria and Conrad divorced just a year later. The anguish put so much pressure on their family that Maria had no choice but to put the baby up for adoption and pretend as though the whole thing had never happened.
With this news in tow, Gina and Adele were excited at the prospect that they actually had a brother and, not only that, that he had found them and was looking to touch base and reconnect.
As such, Gina arranged to have George flown over to Sydney for two weeks to spend some time with his family and catch-up, but George refused saying that he was actually going to be in Australia on business in late January and so would meet them then.
The sisters met George on 20th January and, while he stayed in a hotel in the CBD, they spent as much time as they could with him; asking him about his life, his wife and kids and his career. Sometimes they'd see him together, sometimes they'd see him individually and it was in those individual meet-ups that things started to become a little unclear.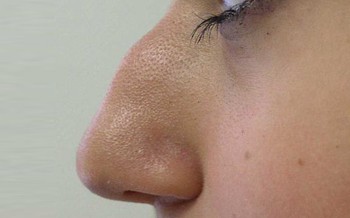 Gina and Adele had both mentioned to each other that although he was their mother's child, he bore no resemblance to them whatsoever. This was strange because throughout their family, especially on their mother's side, the family had, what they coined, the "Treje nose" which described the unique shape of the bridge in their noses… furthermore, apparently the "Treje nose" was even more obvious in the the men, yet George didn't have it. Further still, the sisters couldn't place his accent; yes, he'd told them he'd lived the majority of his life in Germany, but the way he spoke didn't seem to have any recognizable twang to it.
This, added to the fact that when George met up with Adele and told her of his past, she would then ring Gina up with excitement to share the news… and Gina slowly came to realize that what Adele recalled from their catch-ups occasionally appeared to be different to the what he told Gina whenever they'd meet up.
Something didn't feel right. Something was off and, whatever it was, Gina needed to get to the bottom of it.
Only a few months earlier, Gina had seen one of our Facebook posts and decided to get in touch with us. She wanted to know what Precise Investigation could do for her in terms of determining whether George was who he really claimed to be. He had all the paperwork to prove that he was and, out of fear that he might indeed be of the same blood, Gina didn't want to risk pushing him into doing a DNA test.
Taking photocopies of the documents he'd shared with the Treje family, Precise Investigation set about performing a national background check, which unfortunately turned up nothing. This wasn't a surprise as George did claim to be German, so our dedicated support team touched base with a tie in Leipzig who performed their own background check.
All of the information that George had perfectly matched the results on his background check in Germany, with one slight but significant difference: George Weber had not filed in any Census information of filed a German tax-return in over seven years.
This information raised a few alarms as George told the sisters that he'd been living in Germany and had even flown in from there, to Australia, on business. Things weren't adding up.
With his trip coming to an end in less than a week, Gina was at a loss; unsure whether to pursue her case or take George's word and welcome him into the family. She took a night to think over everything before meeting with us the next day. There we discussed the issues in a little more depth, before Gina came to realise that her doubts about George would always plague her – she needed closure.
We were tasked with monitoring George as closely as possible in a four-day surveillance operation, including tailing him to the airport when the day came. We also asked that Gina request his flight information, maybe as a means to offer him an Über trip or the like, but he refused, thanking her and explaining hat all his travel is covered by Dashürst, the company he worked for.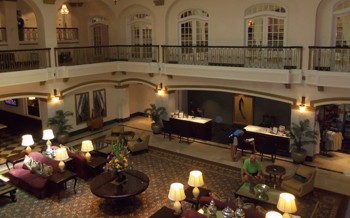 Over those four days, George didn't seem to do anything malicious or out of the ordinary – he simply went about his days taking phone calls, visiting shops and staying in the hotel he'd booked for his visit. However, things became interesting on the day George was set to fly back home.
After bidding his goodbye's to Gina and Adele over coffee at his hotel in the morning, he set off from the lobby with a chauffeur in a C-class Merc. As per Gina's request, we continued to follow George all the way through to the airport… but we wouldn't need to.
At the very first intersection where their car should have turned left to take the M1, it turned right instead, now heading North and away from the airport. We traced the vehicle all the way back to a small suburban home a few rows away from the beach, in Collaroy, NSW. There, both George and the chauffeur went inside. They were photographed as they went into separate rooms, changed into less formal clothing, and made themselves at home with George preparing a meal and the chauffeur sipping a beer with a smoke in the back garden.
Our operatives sent the address over to our dedicated support team who managed to confirm that the property was under a rental agreement, with two separate payees; Gregory Weston, the listed primary contact, and Will Manger. With this new information at hand, our support team performed another background check.
Will Manger, the chauffeur, was in fact a life-long friend of Gregory and, apparently an accomplice in what turned out to be a major case of identity fraud. Gregory was a computer technician, born in Darwin, who won a sizeable chunk of cash from the Lotto in early 2005, and seems to have done little with his life since. He hasn't held a permanent job anywhere and it's unclear if he was making an income, or simply living off what he'd won. Will's check showed a similar trend in activity, with his last permanent job being a bartender in Brisbane from 2004-2005.
Gregory (and perhaps Will) had somehow managed to forge all of the documents he'd shown to Gina and Adele, or perhaps even been able to acquire the real papers from connections in the relative hospital or adoption agency, because the truth of the matter is that Gina and Adele do indeed have a step brother that they'd never known about, but Gregory Weston isn't him. More concerning still is why Gregory and Will decided to target Gina and Adele in the first place and, why they went to such lengths to fake identity this particular identity.
What did Mr. Weston really want?
The only conclusion Gina could draw from these findings was the fact that these men were up to no good and it needed to be stopped immediately.
She has since called a halt to the investigation, but to finalise things, Gina had us deliver a letter, directly to the Gregory, explaining that she knows who Gregory and Will are, and that if they ever try to contact her or anyone in her family again, she will contact the police immediately and press charges.
To date, Gina has not heard from George (Gregory), and now, in a positive twist to the situation, the sisters are deliberating as to whether they should track down their real step-brother.
If he's in Australia, we can find him ladies! 
Please note: all names, locations and identifying characteristics of those described in this article have been changed to protect the identities of those involved.
Don't forget the Precise Investigation Social Media Competition!

 
Each week, we'll be releasing a new image across all of our social platforms for you, our clients, friends, fans and followers to engage with. All you need to do is either spot the difference between two pictures, or tell us what aspects of a photograph have been modified! It's that easy.
Each contestant will need to earn points to win the amazing GoPro Hero 5 that we'll be giving away and, to do that, all you need to do is respond to our weekly competition post with your answer; like the post, share it or even comment – every engagement you make with the post will earn you the points you need 😉 For more information, please click here.
To take part in our competition, just click on one of the following links to have a go:
Facebook  •  Linkedin  •  Twitter  •  Google+ (Melbourne)  •  Google+ (Sydney)  •  Google+ (Adelaide)  •  Google+ (Perth)  •  Google+ (Brisbane)  •  Google+ (Hobart)