Why Cyberbullying is a Concern and How a PI Can Help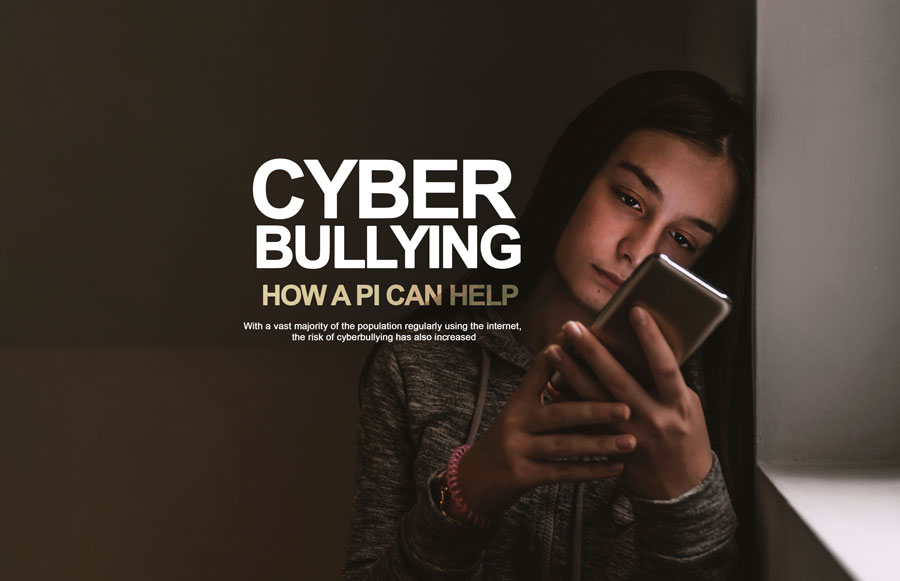 89% of Australians use the internet, whereas 80% have a social media account as of January 2022. The most prominent age group among them is 18-34 years old's. With a vast majority of the population regularly using the internet, the risk of cyberbullying has also increased.
Cyberbullying works almost the same way as traditional bullying. A group of people may target a person and hurt them with negative comments. Moreover, they may post content that can ruin their reputation.
Do you know what actions can be considered a form of cyberbullying?
• Sharing hurtful and mocking comments about someone's appearance or lifestyle
• Posting unethical content to target someone
• Sharing embarrassing videos or photos of a person on social media
• Hacking someone's social media profile or impersonating them. Then sharing spam content to damage their reputation
• Trolling or mean tweets and comments to inflict pain on victims
The Effects of Cyberbullying on Young People
People of all ages may find it difficult to cope with cyberbullying. But teenagers and young people tend to struggle more with online harassment. It's because they often don't know how to tackle the problem.
Emotional Trauma
When it comes to online bullying, perpetrators get bold since it's easier to hide their identity. They can make the lives of others miserable without meeting them in person. But it leads to emotional damage for victims.
They can get hurt by mean comments and feel embarrassed. It's common to feel lonely and helpless. Also, they don't usually know what to do in such a situation.
When someone repeatedly shares humiliating posts to target them, they may develop symptoms of anxiety and PTSD. Victims may also remain under constant fear that their family or friends would criticise them. These feelings can cause added stress and depression among young adults.
Physical Health Issues
Cyberbullying doesn't only create mental health issues but also affects the physical health of the person. They may find it difficult to rest and fall asleep. And when they sleep at night, nightmares can affect sleep quality. This lack of quality sleep can tamper with their routine.
It's also common to experience intense headaches and stomach aches due to the stressful events.
Lose Self-Esteem
Online bullying lowers self-esteem like nothing else. The person may be confident otherwise. But snide remarks from the online community can make them lose self-esteem.
They may start believing the hurtful words of tormentors. And they may think they are in the wrong even when it isn't their fault. They may lose faith in themselves and think they aren't good enough. It happens more often when the bully spreads rumours about them. So, they may struggle to cope with the challenge.
Get Isolated
Cyberbullying effects also include behavioural issues. Young people who are targets of these attacks may get isolated from their social circle. They may avoid meeting friends and people they used to be close to. This would affect their social life and relationships.
Even the best students start skipping school due to the cruel incidents. Also, they become quiet and keep things to themselves instead of asking for help.
Online harassment victims fear that the activities would tarnish their reputation. So, they sometimes take refuge in drugs or alcohol to escape the problem. Some people also develop suicidal tendencies as a result.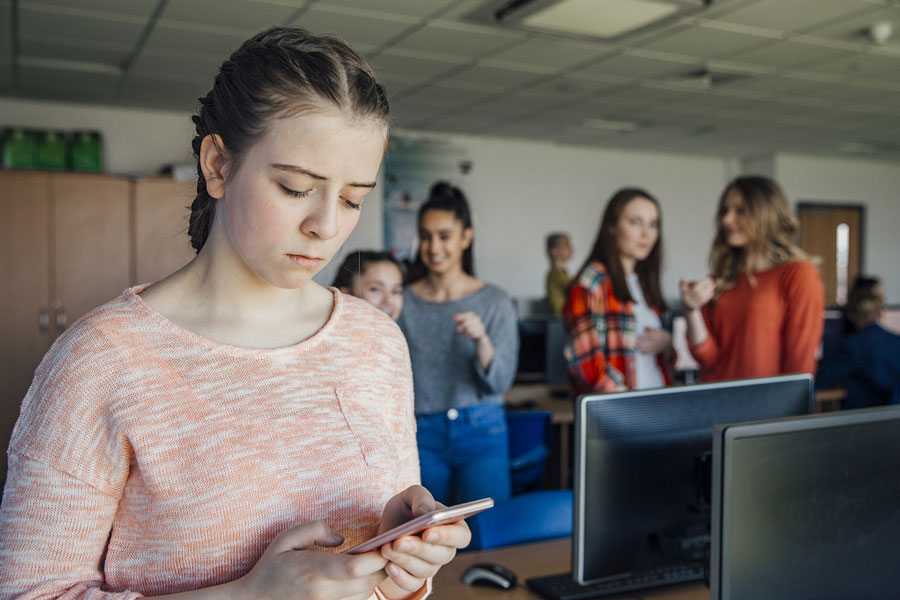 How to Seek Help Against Cyberbullying?
It's important to raise cyberbullying awareness. And we need to guide teenagers and young adults on how to seek help.
Reach Out to People You Trust
Children and teenagers don't always share bullying threats with their parents. It's often because of the fear they may blame them and limit their online activity. So, they instead choose to suffer in silence.
As a result, they remain afraid and avoid taking action. This sends the bully a wrong signal. And they continue with such tactics without consequences.
The right course of action is to reach out to adults you can trust. It can be your parents, teachers, guardians, or trusted people you feel comfortable with. You should talk to someone who can guide you in the right direction. It's possible you may not be sure whom to talk to. Then it's best to reach out to a professional counsellor.
In the event of traditional or cyberbullying, don't hesitate to ask for help. Talk to a wise adult about the problem you're facing and share why you're anxious. They can guide you on what to do next to deal with the situation.
Stay Safe Online
It's often easier said than done, but try to cut means of communication with bullies. For this purpose, block them and report their posts and profile.
Be careful when using social media. Limit who you connect with and talk to on these platforms. Be selective with making online friends. Try not to add everyone on social and connect with people you know in real life.
Manage the privacy of your online posts. Customise settings to limit who can view your posts and comment. This practice can improve your online experience.
Always remember, this isn't your fault! Rather, it's the bully who is wrong for hurting you or others.
Consult a Private Investigator
Threatening or harassing someone through digital media is a crime in Australia. So, you may take action against bullies.
Are you or someone you know is the target of online bullying? Do you need advice or evidence of events? Then it's best to contact a private investigator.
Private investigators can assist with determining the identity of bullies. They can conduct a social media investigation to find out who is trying to cause you harm. They can also collect relevant evidence to solidify your claim through online forensic investigation.
To collect evidence, they would analyse your online activity. Then they would determine who is harassing you and take screenshots of the activity. Also, they make the most of advanced technology and tools to gather definite evidence on your behalf.
Internet forensic investigation assists individuals as well as businesses. Do you need professional help to collect evidence about online activity? Then you are at the right place!