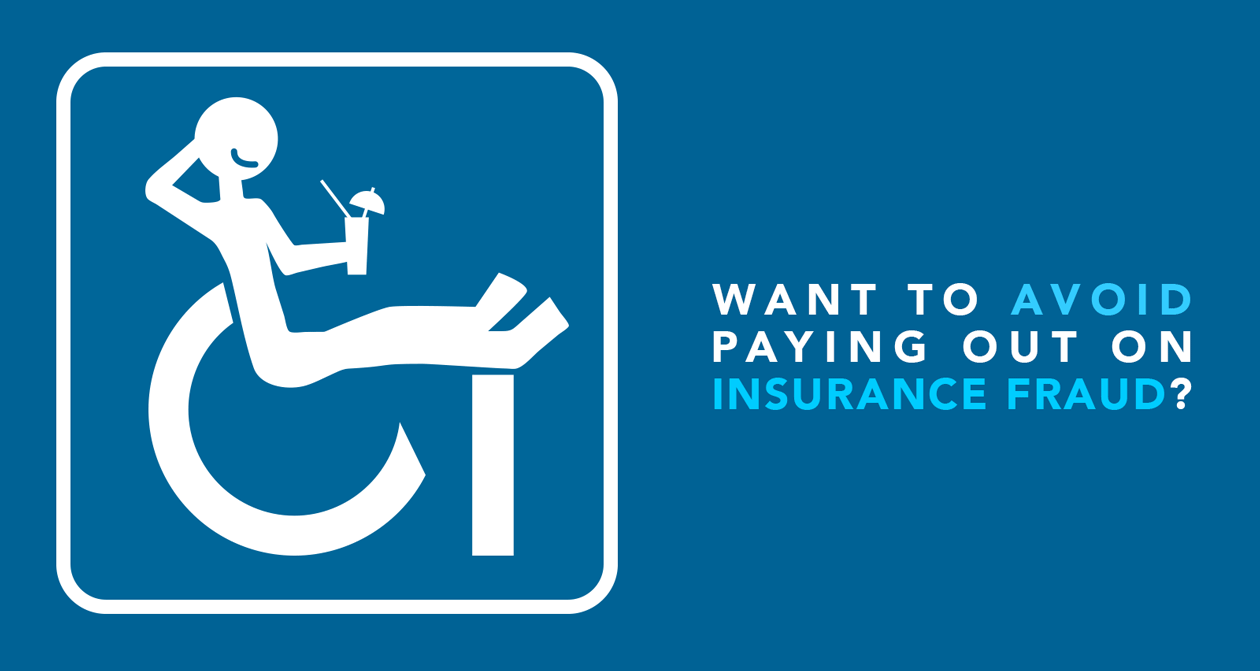 You Can Kiss Your $2 Million Goodbye
CNP Finance, an Australian insurance firm specialising in Workers' Compensation recently took us up on our tender, allowing us to provide the company with the very best in insurance and litigation-specific investigations.
With that in mind, prior to Precise Investigation taking CNP on as a client, a man by the name of Joseph Stevens made a $1.9 million claim against his employer after succumbing to what was described as a "major spinal injury;" his employer being a CNP customer.

Mr Stevens' work generally involved ensuring that the day's projects were carried out safely and on time, occasionally becoming involved in related tasks such as bricklaying, driving forklifts and trucks on site, mixing cement, sandblasting and helping wherever possible, with whatever jobs may need an extra pair of hands.
He was considered by many within the company as one of their most valuable assets, albeit he had only been working there for just under 9 months at the time.
In December of 2015, Mr Stevens was attending a new development to the far east of Perth's CBD. Just after lunch, Joe and a crew of three men received a delivery for a 1.6 tonne pallet which included various components and tools for the development's soon-to-be elevators.
One of the crew boarded the rear tray of the delivery truck, whilst the driver proceeded to operate the crane. Joe and two other workers waited nearby, providing guidance to the crane operator and ensuring the load came down safely. The crane picked the load off the truck's flat-bed and began to slowly hoist it up and off to the right-hand side, where Joe and the two other workers stood.
The crewman on the rear of the truck maintained a grip on the restraints, in an attempt to improve the crane's accuracy. However, as the delivery was lowered to the ground, the corner of the pallet came into the contact with the vehicle's rear tray, causing the load to tip suddenly and drastically to the side.

All of the pallet's contents slid off the hoist, crashing to the ground where Joe was standing.
In an attempt to avoid the incoming projectiles, Mr Stevens jumped up and backwards, out of the way. Unfortunately, however, one of the corresponding winch units struck Joe as he jumped, mid-air, crashing into his chest.
Joe landed on his back with a thud and, as witnessed by his crew, was seen to immediately writhe in pain, clutching at his back, gasping for air.
Mr Stevens was then rushed to hospital where he was found to have suffered the following;
A fractured sternum;

A hernia;

Torn ligaments in his lower back;

Disc compression;

Pinched nerves in his spine and;

Two slipped discs in the L4 and L5 regions of his spine.
All in all, a very serious injury and one that would obviously call for a great deal of compensation.

Over the following months, Joe underwent various physiotherapy sessions and received surgery for the hernia, with doctors noting a rapid rate of recovery, albeit recommending that he remain off work until his symptoms ceased. These were described as being;
Occasional numbness in his right arm and leg;

Constant Pain in his lower back, aggravated by standing for more than 10 minutes, or sitting for extended periods of time;

Total incapacity to bend at the waist or lift anything more than 5kg;

Sleeplessness due to back pain and;

Stress and anxiety with potential psychological trauma;
It was therefore recommended that Joe also seek psychological evaluation, which he originally denied.
Following the incident, CNP fulfilled the claims put forward on Joe's behalf by his employer and paid out in excess of $250,000. However, more than a year later, Mr Stevens had still not returned to work and maintained that his injuries had never entirely healed, leaving him almost entirely incapacitated as far as his career was concerned.

Added to this, it was noted that Mr Stevens had sought independent psychological counsel, from which it was found that he had become a victim of PTSD (Post Traumatic Stress Disorder) and shown signs of agoraphobia (a fear of open spaces), exacerbated by loud noises and moving vehicles.
As such, Joe, the Claimant, proceeded to file for more compensation, stressing the fact that he believed himself to be entirely unfit for work as a result of the incident; which in legal terms was viewed as negligence after it was found that the crewman on board the vehicle at the time, had not inspected the fastenings holding the load to the pallet prior to it being hoisted, later revealing there to have been none.
In total, to cover proceeding medical bills, lost income and the compensation now relating to his psychological disorders, added to the existing injuries, Joe's claim would amount to roughly $1.87 million.
So, on Precise Investigation joining the CNP bandwagon, our first operation for the company was to investigate Mr Stevens with the aim of determining the true nature of his injuries, the severity of his symptoms and, ultimately, the legitimacy of his claims.
Following on from the investigators before us, we arranged to carry out our surveillance in tandem with a scheduled IME (Insurance/Independent Medical Exam), following which we were asked to monitor his movements specifically over the upcoming weekend as it was thought that the Subject would be attending football practice with his son.
On receiving our findings for the ensuing 16-hour surveillance period, the claim was assessed, finding that while Joe had been well observed and captured on both video and stills as he went about a number of day-to-day activities, CNP Finance would require additional surveillance a few months later.
We therefore conducted another 15 hours of surveillance on the Subject, this time using two operatives to monitor the Subject, at the same time, and again passed our findings on to CNP who received and re-assessed the claim.
Now, most recently, we were tasked with undertaking a further run of observations on Joe, ending just two weeks ago.
All-in-all, we managed to capture the following key findings in relation to Joe; a man with "a debilitating spinal injury and psychological stress":
The Initial Surveillance stint:
He boarded and alighted from a 4×4 vehicle with no signs of pain or discomfort;

Remaining seated in the vehicle's cabin, as the driver, for lengthy periods of time (in excess of an hour);

He carried a small refrigerator, single-handedly, with the use of both arms and bending at the waist as he lifted and lowered it into the rear tray, with no obvious signs of pain and;

He was seen to jump, in a casual manner, from the rear tray of the vehicle, to the ground.
On the Second Insurance Investigation;
We captured the Subject as he attended a family BBQ, where he was seen to play football with several young children for up to 20 minutes at a time, on 3 occasions over the 4-hour event;

He lifted and manoeuvred various sized eskies, alone and without the use of any medical aids, in a free and unrestricted manner;

He carried several bags to and from his vehicle, over his shoulders and in his arms, containing what appeared to be toys and sports equipment and;

He was seen to sit for approximately 70 minutes, out of a total of 252 minutes spent at the outdoor BBQ, where he was seen to stand, walk or run for the remaining 182 minutes (more than 3 hours) and;
On the Third and Final Investigation;
We captured images of Joe as he boarded a small vessel a Marina just outside of Perth, with his child, carrying several bags from his vehicle to the boat unassisted and with no signs of pain or restriction;

Bending at the waist, squatting down onto his haunches and raising his arms above his head all in a free and unrestricted manner as he went about untying the vessel from its mooring.

He returned several hours later with what appeared to be three large fish that he was seen to handle after re-mooring the boat.

After engaging in all the same bending, squatting and lifting movements to moor the vessel as he had to release it, he was then seen to scrub the main deck, bow and stern of the vessel on his hands and knees for approximately 80 minutes – never appearing to show any signs of pain or discomfort.
In all three operations, we also noted that the Subject was seen to engage in social interactions, outside settings and communal activities with no outward signs of psychological stress. He was seen to laugh, joke, play soccer, throw a rugby ball, sit with various people of different ages and interact with his children, as well as travelling about outside his place of residence freely, with no signs of fear or anxiety.
On reviewing our final report, we just received confirmation from CNP Finance that the investigation is now officially closed, with Mr Stevens not only having his claim nullified, but following up with fraud allegations to recover what may have been wrongfully paid out to date – an estimated $400K.
While none of the names or organisations described in this article are real, the case findings and the subject matter are, and a prime example of just one of hundreds of fraudulent claims that we regularly help insurance companies to overcome.

By employing an effective, preventative approach to insurance fraud, and backing that approach with professional, relevant and accurate observations, false claims become far more apparent and the respective savings made go on to minimise the need for unpopular, annual price hikes.
If you're tired of reading inaccurate, unclear or ambiguous reports, and you're looking for a more effective way to determine the legitimacy of your Workers' Compensation, Car, Home or Commercial insurance claims, get in touch with Precise Investigation today.
Thank you for reading,
John Ioannou
Don't forget the Precise Investigation Social Media Competition!

 
Each week, we'll be releasing a new image across all of our social platforms for you, our clients, friends, fans and followers to engage with. All you need to do is either spot the difference between two pictures, or tell us what aspects of a photograph have been modified! It's that easy.
Each contestant will need to earn points to win the amazing GoPro Hero 5 that we'll be giving away and, to do that, all you need to do is respond to our weekly competition post with your answer; like the post, share it or even comment – every engagement you make with the post will earn you the points you need 😉 For more information, please click here.
To take part in our competition, just click on one of the following links to have a go:
Facebook  •  Linkedin  •  Twitter  •  Google+ (Melbourne)  •  Google+ (Sydney)  •  Google+ (Adelaide)  •  Google+ (Perth)  •  Google+ (Brisbane)  •  Google+ (Hobart)