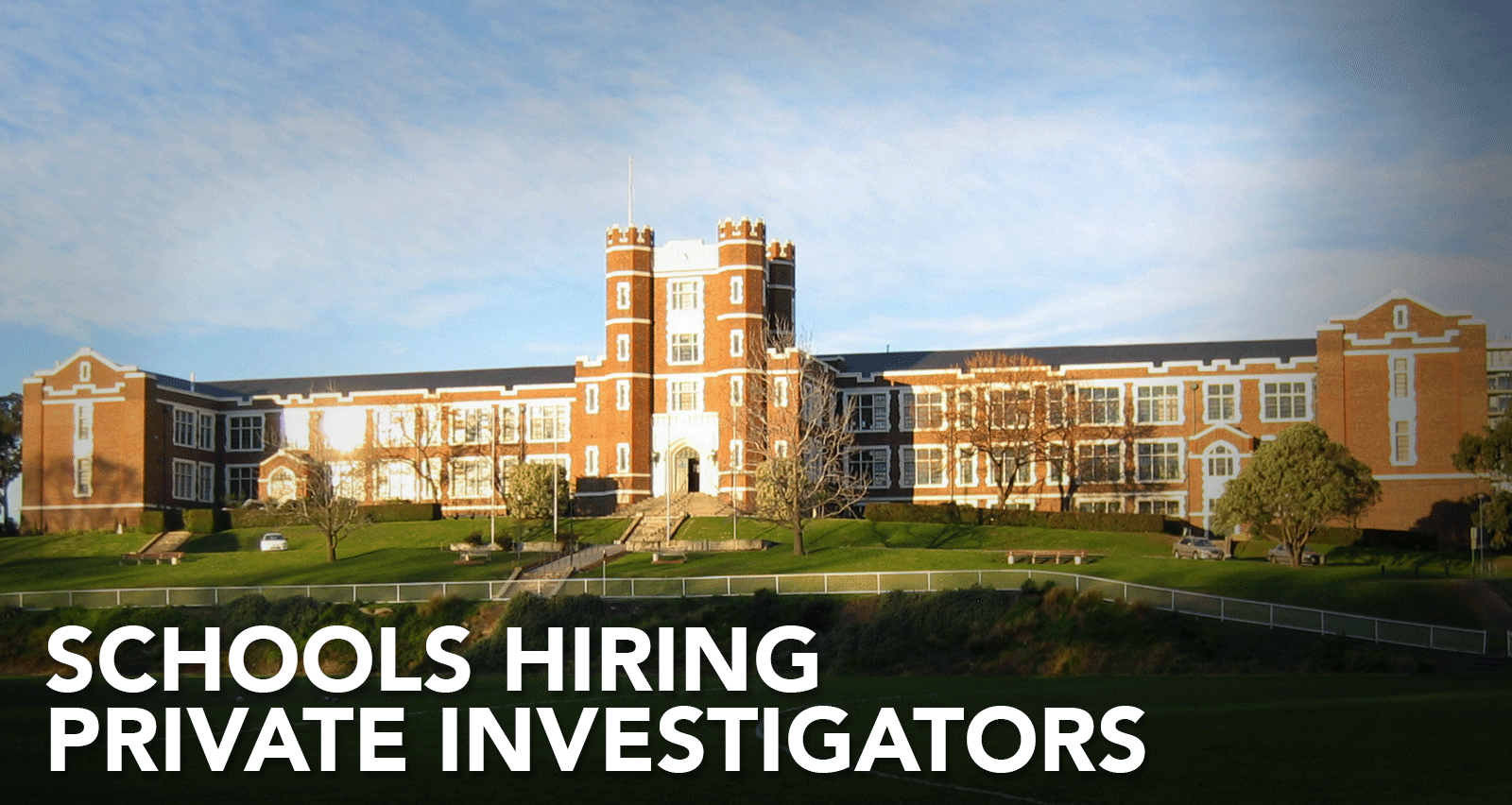 Schools Use Private Investigators to Snoop on Fraudulent Parents
A few years ago, it was reported that Australian schools were beginning to hire Private Investigators.
As you may know, government-run schools generally work by catchment area, meaning that children are only eligible to attend if they live in the vicinity. The issue this create is that parents may falsify their residential records in order to have their child attend a more desirable school. This has been going on for a long time, with parents either straight-up lying about their address, using a friend's address or even renting a second property in order to be eligible. However, these rules are in place for a good reason, there is only so much space in each school and local children are supposed to have priority.
Only within the last few years have school administrators begun to use private investigators to uncover lies and discover fraudulent parents. Sydney officials hired a firm back in 2012 and they caught 23 parents concealing their true place of residence, with the Eastern suburbs and Mosman being the largest offenders.
This isn't surprising, after all, even the most ethical and honest couple may be tempted to lie, if it means a better start in life for their child. However, you may be surprised at how many are willing to admit to it!
A recent survey conducted by the Australian Scholarships Group found that 60% of parents would rent or buy a property near a top-rated school, or their preferred school. Even more surprising, is that 17% said that they would use a false address, in order to deceive school administrators into believing they were local applicants. As for church schools, roughly 9% said they would be willing to have their child baptised in order to gain admittance, although it doesn't state whether these were practising, non-practising Catholics or non-Catholic individuals.
As well as school administrators, even some parents have begun hiring Private Investigators for the same reason. Due to the fierce competition to enter certain schools, some locals have taken to hiring PIs to help prove that competing children's families aren't local. The easiest method being to have an investigator conduct surveillance on the child's given address, documenting whether the property is occupied and, if so, by whom.
All this just goes to show, private investigators aren't only involved in infidelity cases, finding missing people and corporate services; we're involved in so many facets of modern day society.
Whatever the issue that you or your business face, there's a good chance that a professional private investigator will be able to help you in overcoming a great deal of those concerns.
If you're ever in need of a professional private investigator, remember that Precise Investigation is a Government-licensed agency that's worked with hundreds of private and commercial clients across Australia. With over thirty years' experience in the field and having built an enviable collection of resources and expert skillsets, you can rest assured that we're more than equipped to handle your particular case. Quickly, efficiently and, most importantly, discreetly.