A Lover's Travels Just a Front for Adultery? Surely Not…
Infidelity investigations are the bread and butter of most private investigation agencies, not just in Australia, but across the world – there's just something about love that causes people to grow so untrusting and jealous that their only salvation can come from the evidence supplied by a professional.
This case is no different.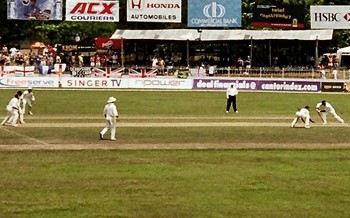 Harriet Ainsley and Justin Pererra met late last year, after meeting at cricket match while both were with their friends. Justin and his mates were seated just behind the girls and, after a few bevvies, it wasn't long before the two got talking.
From there the two exchanged numbers and began chatting more and more frequently, mainly using Facebook Messenger to catch up via text and less frequently to talk over a video call.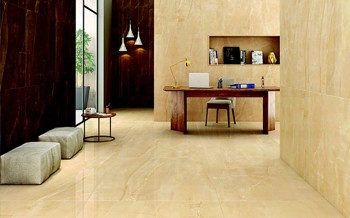 Justin Pererra, an architect and interior designer was often required to travel for work, sometimes within Australia, but more commonly he'd be flown out to the likes of Singapore, Dubai, the Unites States and France to work on a number of major projects that he reportedly had on the go.
Harriet, the 27-year-old personal assistant was besotted – and Justin allegedly knew it too. Whenever he'd stop over in Melbourne, he'd call her up and invite her over to his hotel. From there, the two would venture out into the city to enjoy a late-night movie, a hearty meal and then a drink or two before retiring back to his suite. This would happen at least three or four times a month and, in situations where Justin knew he'd be spending longer in a given place than he'd have liked, he would arrange to have Harriet flown over for a weekend at a time; only within Australia though.
As the months went on, the long-distance relationship grew stronger with the pair spending more time on their calls, sending longer and more detailed messages and going as far as to share intimate photos with each other, if the time was right.
By Christmas of last year, Harriet and Justin had been together for five months and both seemed happier than ever, however as the New Year rolled in, something changed.
Whenever there came an opportunity for the two to see each other, they would usually jump at it – making whatever plans they could to make their time together last as long as possible, but after the six-day break they shared over Christmas, Justin told Harriet that January and February were often his busiest months and, as a result, they'd be unlikely to see very much of each other for a few weeks.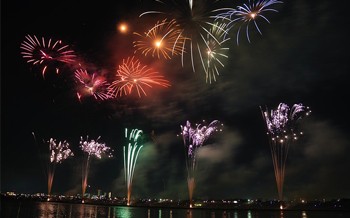 New Year's Eve was not included in that time, apparently, and Justin promised that he'd be in Melbourne to share the night with Harriet, but, just a day before he was due to be there, he sent her a message; a message that Harriet could read through:
"Hey you! Bad news, so sorry, but won't be able to make it to NYE 🙁 Got two rooms that need finalizing before Friday. Too much work. Sorry Hairy. Will make it up to you. Promise."
While the message may seem fairly straight forward and apologetic, Harriet was no idiot and quickly realized that his whole intonation, vocabulary and the way he formed his sentences was completely different. It was as though he'd rushed the message when there was no need to. Sure, he was busy, but in all their time together he'd only ever sent her such abrupt messages when they'd had an argument. If Justin was too busy to write, he just wouldn't until he could.
Harriet, unprepared and unsure as of what to do or how to act, showed the message to her friends, whom she'd kept close and informed about Justin and their relationship the entire time. Gemma, Harriet's "BFF," also felt that there was something wrong with the way that Justin wrote and so prompted Harriet to answer him politely, and offer to go over to see him instead.
She received no response – but again, this wasn't unusual if Justin was busy.
Two days later, after Harriet hadn't heard from Justin again, he called to apologise once more for missing the celebrations and even more so for not answering her message, but he quickly said that she wouldn't have been able to join him anyway as he was on a private job and didn't have the funds from the project to fly her over this time.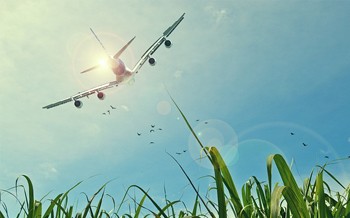 The conversation came to end with Harriet feeling empty and a little confused as in all of their trips and all of Justin's projects, not once had he ever mentioned money or the fact that he couldn't afford to do something. Money wasn't the issue as Harriet was always more than happy to pay her share and, in this case, didn't even want for Justin to pay for her flights – He was working in Queensland and, at the time, Harriet could get a ticket there for just under $120, return. What worried her, more than anything, was the fact that he'd seemed to have grown colder and less willing to see her.
Prior to Justin, Harriet had been in a series of relationships with none lasting more than a year. The reasons for their demise was varied, but in several cases, Harriet would find out for herself, or be informed by a friend or associate, that her then boyfriend was cheating on her with another woman.
She'd learned the signs of an unfaithful partner early on, and she was pretty sure that Justin was starting to follow suit.
Added to this, as January came to end, Justin hadn't seen Harriet for the entire month and spoken to her over Facebook Messenger just three times – far, far less than he usually had.
Not wanting to waste any more time, given the fact that she'd already afforded Justin months to cement their relationship and, if anything, he was now making it more difficult to get close to him, Harriet called for an investigation.
On Sunday 29th January, Harriet arranged to meet with one of our operatives to share her story and ask what kinds of services we could provide.
After finalising the brief and assuring Harriet that we'd be able to gather up the evidence she required within just a few days' surveillance, we stationed an operative outside the hotel that Justin was staying at in Queensland – based on the information that he'd given Harriet.
After three days, and no sign of Justin, we went back to Harriet to let her know that either Justin had never left the hotel, or never been there in the first place.
With that information, we suggested that Harriet send Justin a message informing him that she'd arranged for a special gift to be sent to him at the hotel, but that the courier came back saying he wasn't there. Innocently, she should then go on to ask for the hotel's address as the courier "was waiting to dispatch the item again." She did and Justin responded:
"Hi Hairy. Sorry, must've given you the wrong hotel name. Too many hotels to remember all their names haha. I'm staying at The Grand Perute. What time do you think the it will get here? What is it? I'm so excited! Thank you!"
Harriet kept the act up, telling him that she'd have the package sent over to that hotel instead.
We arranged with Harriet to help us pick a quirky gift from a card shop in town, before having one of our operatives disguise themselves as a courier to deliver the package.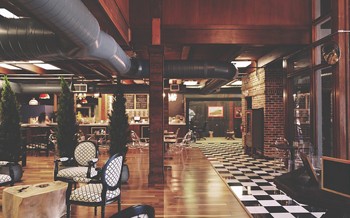 Strangely enough, come the time of the delivery, Justin was spotted coming into the hotel he'd mentioned just ten minutes before our "courier" was due to deliver the package. We were able to capture photographs of him arriving and waiting in the lobby as he used his phone.
Our courier pitched up and went over to the hotel's reception desk to make the necessary enquires and leave the package for Justin. As the conversation was underway, Justin hopped up and met our operative as he was going through the motions with the lady behind the desk. With his microphone activated, our "courier" whipped around and asked that Justin prove his identity and asked for his room number, to which he replied:
"I've actually just checked out so I don't have a room anymore – in and out, business as usual."
Our courier, keeping up the charade, simply enquired "Where to next?"
"Back to work." replied Justin, before signing off on the fake papers and taking the package.
Our courier then walked out of the building and rejoined the agent stationed in the car outside, where the two watched and snapped away as Justin moved over to the hotel's café, sat down, ordered a coffee and opened the package. Inside was a cheap porcelain mug printed with a few of the world's iconic buildings – something that we picked ourselves to match his occupation.
Without so much as a smile, Justin peered at the mug for a moment before manhandling it back into the box, along with its accompanying tissue paper and bubble wrap. He then continued to have his coffee, paid his bill and made his way out of the hotel.
Our operatives followed as far as they could in the car, before one of them was required to alight and continue on foot as Justin made his way over to the Ferry point. Our agent stood quietly in the background, only a few metres away and continued to follow him once they reached the other side of the river. A quick radio call saw to it that the other operative was making his way, by road, to the same location.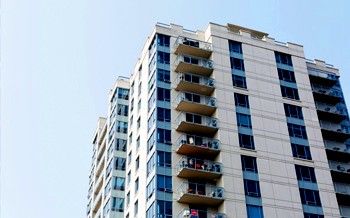 As covertly as possible, we managed to capture Justin making his way from the ferry station through to an apartment complex on Kangaroo Point, one of Brisbane's more accessible luxury locations, where he then opened the gate with a key card, before unlocking the main door with a set of keys.
With our dedicated support team in tow, we made a few local enquires to establish that Justin was in fact listed as a tenant in the building's penthouse.
Seven hours later, as the time approached 10pm, we followed Justin as he took the same Ferry (this time the other operative followed) to the other side of the river, where he was met on the dock by a woman, younger than he was, dressed in a blue dress and high heels. We continued to monitor the situation and take photographs and video from a vantage point on another dock just a few meters away, as the two walked arm-in-arm over to a nearby restaurant.
There, they ate and spoke for over an hour before a car, presumably an Über, met them at the front of the building and drove away.
Our agent in the vehicle had since retired to an alleyway a few streets down, but given the news by his colleague, he spotted the black Hyundai and pursued until the car came to rest just five kilometres away, outside another apartment block. Justin stepped out the car and opened the door for the woman on the other side, who then proceeded to unlock the front door to let them in.
Unfortunately, we weren't able to cover the activities inside the apartment as we weren't' able to identify which unit the lady resided in, now would we have been able to capture any footage anyway considering the height of the building, the size of the windows and the time of day.
Nonetheless, we passed all of these findings over to Harriet, who subsequently called a halt to the investigation.
Before jumping to any major conclusions, despite the evidence at hand, we suggested that Harriet try calling Justin one last time to confront him about what she'd found – but failing to answer her calls, she sent him a message instead, explaining that she'd come to realise he'd been lying to her, and demanded that he explain.
To this day, Justin has never answered Harriet's message and has since gone on to remove her as a contact from Facebook.
Evidently, a woman's intuition is not something to be trifled with.
Please note: all names, addresses and identifying characteristics of those described in this article have been changed to protect those involved.
Don't forget the Precise Investigation Social Media Competition!
Each week, we'll be releasing a new image across all of our social platforms for you, our clients, friends, fans and followers to engage with. All you need to do is either spot the difference between two pictures, or tell us what aspects of a photograph have been modified! It's that easy.
Each contestant will need to earn points to win the amazing GoPro Hero 5 that we'll be giving away and, to do that, all you need to do is respond to our weekly competition post with your answer; like the post, share it or even comment – every engagement you make with the post will earn you the points you need 😉 For more information, please click here.
To take part in our competition, just click on one of the following links to have a go:
Facebook  •  Linkedin  •  Twitter  •  Google+ (Melbourne)  •  Google+ (Sydney)  •  Google+ (Adelaide)  •  Google+ (Perth)  •  Google+ (Brisbane)  •  Google+ (Hobart)