Charity Scams Are on a Rise – Beware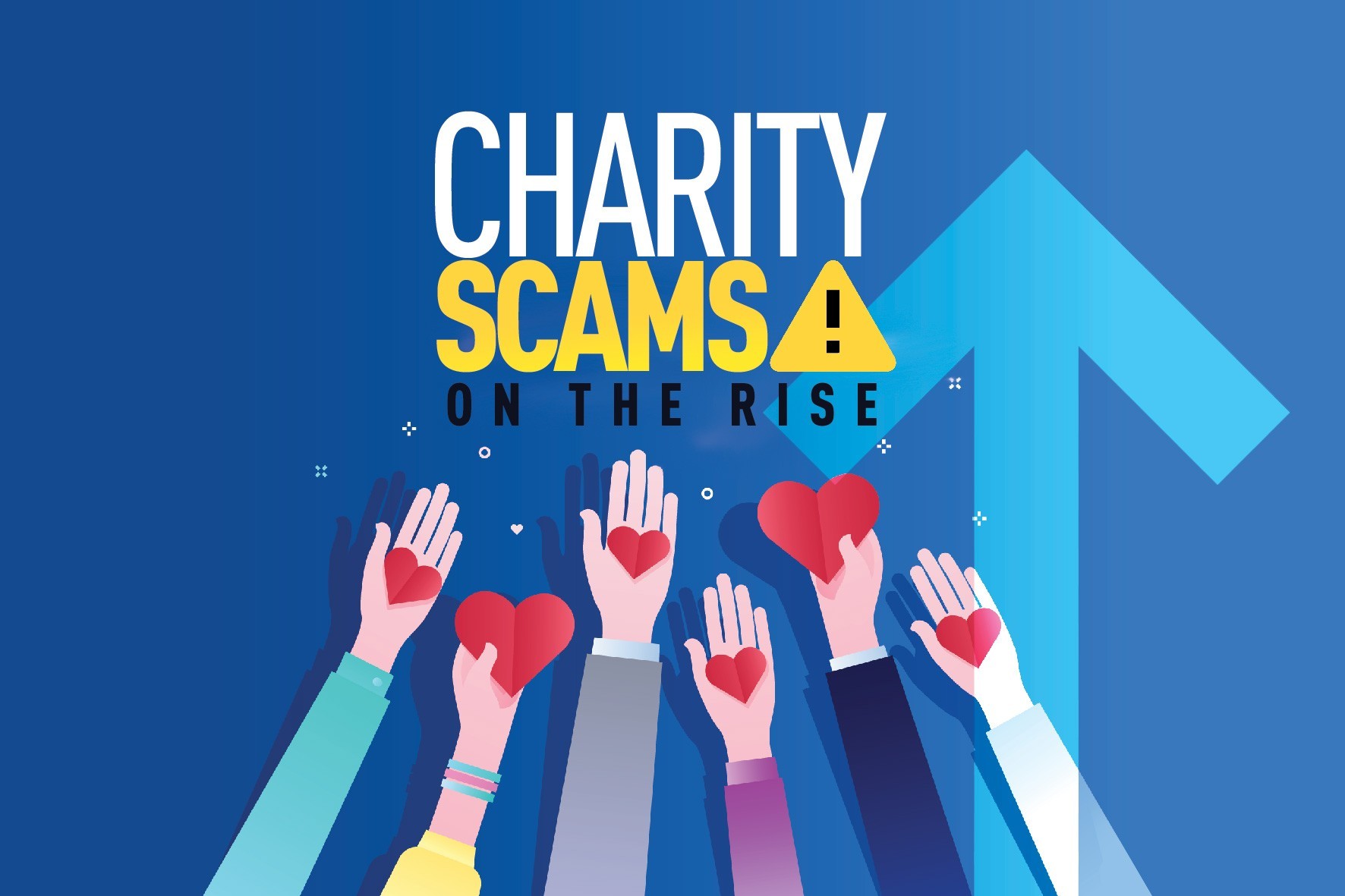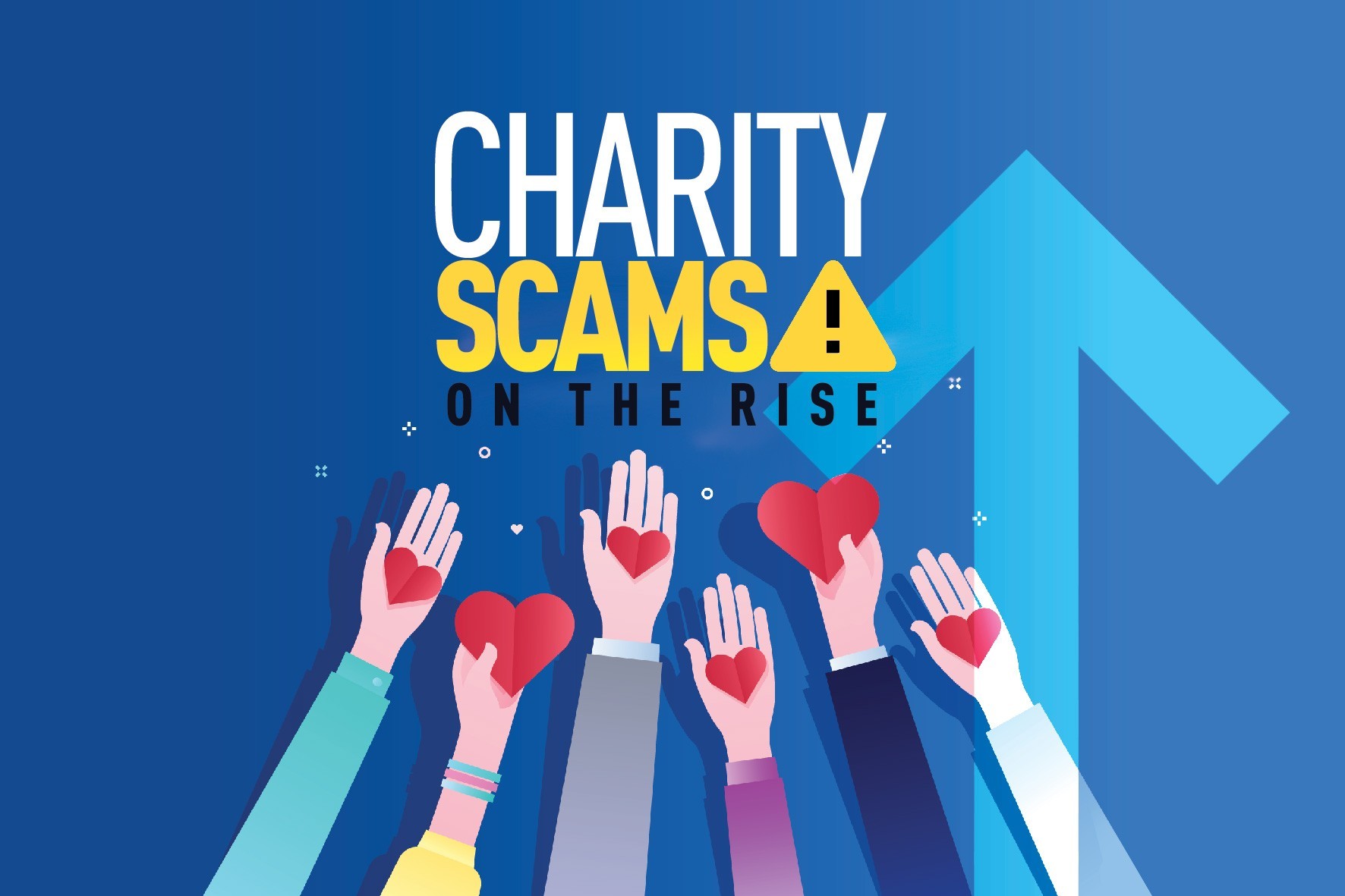 Charity Scams in Australia increased by 70% in 2020 as compared to the previous year and Australians lost $139 million to scammers during the first six months of 2021 alone.
These scammers take advantage of you by impersonating a reliable organisation or raising money for a fake charity. They would ask you to provide funds for a good cause that you genuinely care about, but those funds would go into their pockets.
For instance, after a major disaster such as bushfires, you may receive an email or a cold call from a miscellaneous person who may ask you to donate funds to support people who lost their livelihood and homes due to unfortunate events. But the organisation may not actually exist and scammers would pocket your donations.
The increasing number of charity scams is a concern to Australian individuals as well as businesses. Since fraudsters use various tricks to deceive people, it's not always easy to detect foul play. However, it'd benefit you to be careful and look for warning signs.
Warning Signs of Charity Scams
From Red Cross to Bush Heritage, FRRR, Peter Mac, and ReachOut, there are many reputable names that ensure your donations are invested in a good cause. But you should know how to differentiate fake charities from genuine organisations.
Questionable Payment Options
Genuine charities usually accept payments through credit cards or cheques so donors can have a record for tax purposes. But scammers may ask you to transfer funds via online payment apps, cash, gift cards, or alternate payment methods. Moreover, the person who contacts you may ask you to write a cheque in their name instead of the organisation.
Another red flag is when a charity encourages people to donate funds in exchange for a prize or lottery tickets.
Provide Vague Information
Before you donate funds to a cause, it's always a good idea to enquire representatives about the charity organisation. You may want to know where they are located, how they ensure funds are used for the said cause, what are their mission and vision statements, and whether they have income tax exemption.
However, a tell-tale sign of scamming schemes is that they refuse to provide you with essential information about the operations of the charity. Further, when you conduct an online search, you may notice that the organisation doesn't have an official website and only uses social media to contact people for donations.
Also, such scammers don't provide proof that your contributions would be tax deductible.
Rush You into Donating Funds
Employees of established charitable organisations always introduce themselves with authentic information when they reach out to you for donations. Also, they give you plenty of time to do your own research about the organisation until you are fully satisfied.
However, a common tactic tried out by fake charities is that fraudsters rush you into making a decision. They may force you into donating a certain amount the very same day and make you feel guilty and selfish if you want to think about it.
Avoid Giving Receipts
You may receive an email from a personal email id with the sender claiming that they work for a well-known local or international charity. Then they ask you to support a good cause by transferring funds to their personal account.
Once you give in, they would thank you for the donation but won't provide a receipt for same. Even if they do provide a receipt, it won't be genuine. So, be careful and do your research before making donations.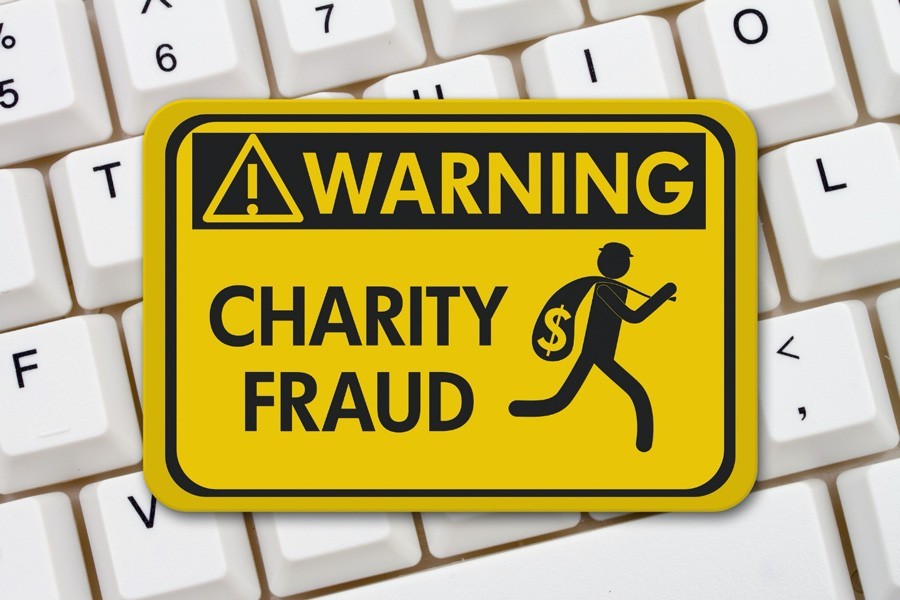 How to Avoid Charity Fraud
Scammers deceive people in many different ways, but here are a few intelligent tips that can help you steer clear of charity fraud:
Research about the Organisation
Trusted organisations neither ask for the personal information of donors nor try the above-mentioned tricks. So, if you're unsure, it's best to do some online research.
Type in the name of the organisation on Google and check their official website. Make sure you send money to their official accounts and ask for a receipt. Also, make sure the organisation is registered with the ACNC (Australian Charities and Not-For-Profits Commission).
Ask Questions for Clarification
Don't hesitate in asking questions; reputable organisations are willing to provide you with the information you need. The most important questions that can clarify whether the organisation operates in an ethical way are as follows:
• Are you registered with the ACNC?
• Are the donations tax exempted?
• How do you spend money?
• What percentage of donations goes to the actual cause?
• How do you manage overhead costs?
If you receive emails from someone claiming to be from a charity, make sure the email address is genuine, the message doesn't include spam links, and the content is free of errors. Otherwise, you should block the sender and alert the charity organisation about fraudulent schemes.
Don't Share Personal Details
Trusted charities run verified donation appeals and never ask for personal details from people who want to donate funds. However, charity scams have significantly increased in Australia during the past few years.
No matter how authentic the message seems, it might be a scam if the sender asks you for confidential information such as your home address, bank account details, and passwords.
What to Do If You Are Scammed?
Despite your efforts to avoid falling for charity scams, you can be deceived by fake charity organisations. If that's the case, you should immediately contact a Private Investigator instead of regretting your decision of donating money to fraudsters.
Professional PIs know how to look into financial fraud. So, make sure you provide them information about the fake charity along with messages you shared with their representatives. You will receive an accurate report with evidence and findings of the investigation and you can then take appropriate action against fraudsters.
Do you think you have been a victim of a charity scam? Then it's best to contact a private investigator for Fraud Investigation.