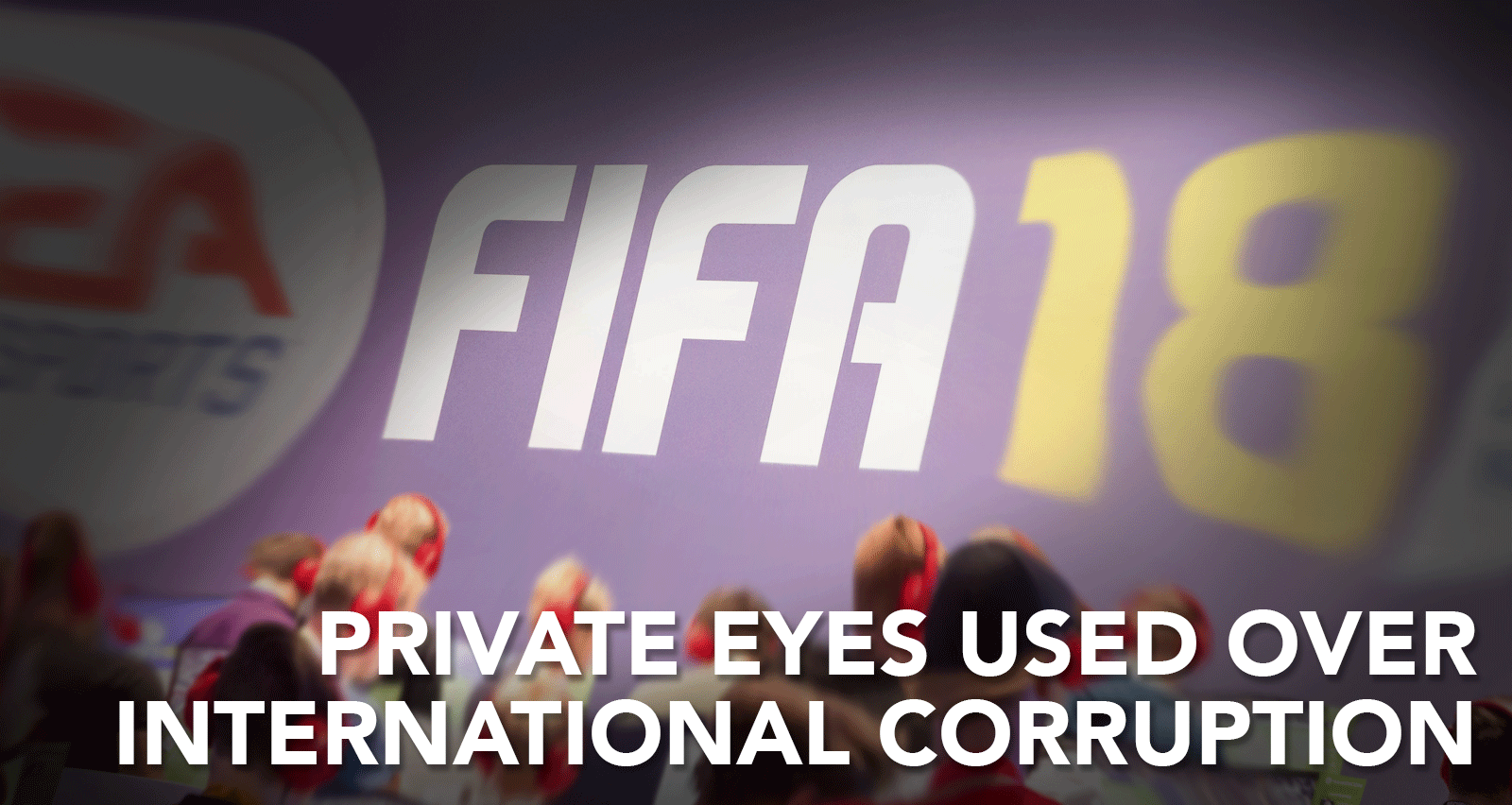 International Corruption and Private Investigators
The article explains how Princess Haya Bint Al-Hussein, a Jordanian princess married to the ruler of Dubai, hired an investigations agency to collect the evidence of corruption. Their operatives have been seeking to interview current and former FIFA officials, as well as other officials, representatives and employees of various national soccer organisations. They've also been in communication with federal investigators from the USA, who are already investigating various elements of corruption in the international football.
While the information uncovered hasn't been made available to the public, Princess Haya seems to believe there are still elements of corruption in FIFA. You may remember that a number of high-level FIFA officials were arrested in 2015, following charges by US prosecutors. The most publicised being the arrest of former president Sepp Blatter. There is also likely to be a personal stake in the investigation, as the princess's brother, Prince Ali Bin Al-Hussein, had previously run for president of FIFA on two occasions, most recently losing out to Gianni Infantino, who was subsequently accused of ethics violations by a member of FIFA's governance committee.
Prince Ali has previously stated that when he was running for the president, he encountered a number of ''unethical approaches'', but refused to comment on their exact nature. It has been revealed that millions of dollars in bribes were given to various officials, in order to influence their decision on in-company elections and future FIFA tournament locations. The ongoing investigations into FIFA's corruption are far reaching, looking not only at the international body, but regional and national federations as well.
This goes to show just how useful Private Investigators can be, regardless of which social circles our clients move through, what businesses are under scrutiny and how high the stakes are for those under investigation. These enquiries into FIFA aren't the only instance where Private Investigators have worked on international cases but, being one of the more recent and one of few where information has been made available to the public, we thought to share it and spread the word. Especially when the outcomes to most private investigations tend to be confidential and otherwise undisclosed.
While you may not be a Princess, King or the Ruler of our fair land, remember that Precise Investigation has been helping Australians from all walks of life since 1987, in providing them with the evidence they need and the answers they seek. With over three decades experience behind us and a pool of top investigative minds at your disposal, you're sure to have your issues seen to with the utmost integrity, discretion and skill.
Get in touch with us today by calling 1300 856 011 and have one of Australia's top investigators lend a hand in your upcoming investigation.
Thanks for reading!
The Precise Investigation Team
Image credit: thank you Marco Verch