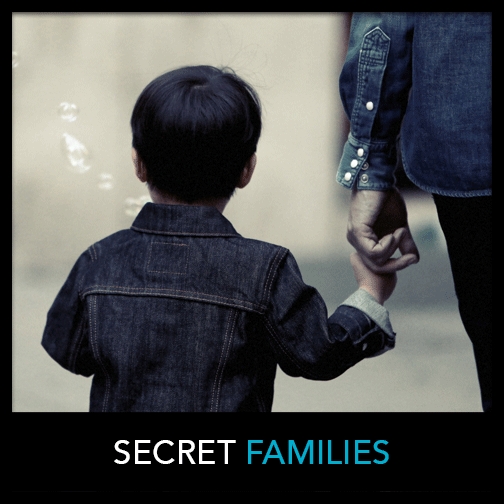 Nasty Surprise for Off-Duty Private Eye:
Like so many of us, it's not uncommon that we private investigators take work home, or in this case, even on holiday with us – we're never really "off-duty," as such, but there comes a time and a place that work drifts to the back of our minds… or at least, so we hope!
One of our long-term investigators recently decided to visit a friend in South-East Asia, on what was meant to be a one-week getaway from the hustle and bustle of Sydney's city beat, but little did he know that his holiday was, in fact, going to end up being a huge favour for an Aussie pal of thirty years.
David, our investigator, and Hannah Hughes had met in school and managed to stay friends, despite working in different States, in hugely different sectors for many, many years.
The last time they'd met was just a few weeks prior to David taking his annual leave last month, when Hannah wanted him to meet her fiancé, William Blackburn; an Englishman migrated to Australia for work. The two had also known each other for some time and David had actually met William before, although rather briefly, at a barbeque with family and friends in November of last year. Nonetheless, David made sure to pay the couple a visit and pass on his good wishes.
Now, just a matter of days later, David set off to Cambodia to reconnect with a former colleague and life-long friend, Daniel Jones, in a plan to see the sights and relax with an old buddy for a week before returning to work.
After arriving in Siem Reap, the heart of Cambodia's tourism industry and the closest city to a few of the country's most famous temples and sacred ruins, David settled in with Daniel and the two started making plans for the six days ahead. Their first day together, however, would be spend catching up over a few beers, some light banter and sampling some of the county's more interesting cuisine.
The following morning, the men had arranged to be picked up at 6:00am to be taken, by Tuk Tuk (a motorcycle towing a small, seated wagon) to Angkor Wot, Cambodia's main heritage site and the largest cluster of temples in South-East Asia. It was a short drive, but a long trip, with over 26 sites to take in and over 60km of trekking and Tuk-Tuking between each. At lunchtime, David and Daniel stopped off at a local eatery to grab a bite, when all of a sudden David noticed William driving by in another Tuk Tuk, with his arm around an Asian woman and a young boy sitting opposite. Thinking little of the situation at first, he mustered a wave but William seemed not to have noticed and continued talking to his guests.
That evening, David sent Hannah a text telling him that he didn't know William was there with him and asked that she pass on his details so that they too could meet up at some point. Hannah, however, immediately telephoned David sounding very upset and confused as she explained that William had told her that he was in fact visiting his mother and father, who'd come to Perth for a month, from England, to reconnect with some family friends. David went on to calm Hannah by telling her that perhaps he was mistaken and that William may indeed have been in Perth, but before hanging up, he asked Hannah to share any information she had on where William said he was going to be, the names of his parents and the location of the family friends they were supposedly coming to see; Hannah hadn't met William's parents yet as their plans were to fly to England in winter to have the formal introduction. As such, she didn't have any direct contact information for any of them, but instead she called William to find out what was happening.
William answered the call and continued on with his story, even asking his father to lean into the microphone to voice a "Hello!" and, of course, Hannah passed this information over to David.
With that, David felt a little heavy-hearted; although he was over 90% certain that he had seen William, look-a-like's aren't a myth and he had just planted a very negative seed in Hannah's mind about her soon-to-be husband.
Nonetheless, two days later, while David and Daniel were sampling the local night life, the two men stumbled upon a bar with a mostly Western atmosphere in the centre of Siem Reap. Pool tables, live music and a wide selection of food and drink made the place seem rather welcoming, so they ventured in, found a table and settled down to two pints of Cambodia's finest, Angkor Beer.
Not even an hour into their night, David spotted the same man, the same William doppelganger he'd seen at the temples, stroll into the bar with the same lady he saw in the Tuk Tuk. This time, his arm around her waist, her head against his chest and both laughing and talking together as they walked in.
David asked Daniel to pull a small favour and offer to buy the man a drink, get talking a little and find out who he really was, all while David headed to the back of the room to start a game of pool.
Daniel returned a few minutes later and reported back that the man was, in fact, called James, working for an NGO that saw him travelling a fair bit and here now to visit his family. The lady with him, named Sinna, is his Cambodian wife. Daniel, being an ex-operative himself, took it upon himself to pay the bar tender a few bucks before conversing with the man, to take several photos of the people and parties standing around the bar area, including himself.
Daniel returned, showing David the photograph and explaining what he'd heard. David passed the pool cue over and headed over to buy "James" another drink. However, as he did so, James noticed him making his way through the crowd and immediately through a few bills onto the bar counter, grabbed his wife's hand and fled the bar. David tried to pursue, but the crowd was too thick to make a hasty move. He had no choice but to call the night off, going home to touch base with Precise Investigation's offices.
Using the information that Hannah provided, the Precise team contacted another operative in Perth and asked that she swing by the hotel that William's family was staying at. Without any need for discretion at this point, she simply asked the receptionist to telephone the appropriate room and ask that either Graham, William's father, or Nicky, his mother, come down to collect a package sent to them from their son.
True to William's word, they were at the hotel and came down to collect what they thought was a gift from their son. Our operative went on to explain that there'd been a slight mix-up and she had actually meant to deliver the package to William himself, and so enquired as to where he might be. The answer was exactly what David expected; they hadn't seen William for nearly a year and believed him to be living in Thailand or Vietnam at the time – their business in Australia was merely to visit friends they hadn't seen in a while. This information was recorded by our operative from the phone in her pocket.
Being such a close friend of David's, he asked that the information be held for Hannah until he returned, cutting his trip short and flying back to Sydney the following night.
With the photographs from Daniel's phone and the recording from the operative in Perth, David called Hannah and set up a meeting. There, he shared the information he had with a heavy heart, and told Hannah that things were, unfortunately, not the way she'd originally thought.
To this day, albeit not so long after these findings came to light, Hannah has not heard from William… or "James" or whoever he might be.
While this particular case was carried out, in person, by an operative on holiday in Cambodia, it's not uncommon for Precise Investigation to carry out professional skip tracing and location services for Australian clientele, abroad.
Using an international network of trusted professionals, information from our dedicated support team and the expertise of our trained operatives, Precise Investigation delivers an unparalleled success rate across all of our services, including our tailor-made surveillance services, background checks, fraud investigations and of course, skip tracing and location services.
If you think you could benefit from the services of a professional private investigator, a team thereof, or simply the technical expertise of our dedicated support team, then please:
Call Precise Investigation today on 1300 856 011 for a discrete, professional private investigation service.
For more information regarding our skip tracing and location services, please click here.
With licensed investigators stationed throughout Australia, Sydney, Perth, Melbourne, Adelaide, Hobart, Brisbane and even the more remote reaches of the country are all well within our scope of work. We regularly provide a fast, efficient, discrete and above all else, highly professional service to both domestic and corporate clients wherever they may be in Australia and whom or wherever the associated suspects may be.
If you'd like to know more about us and what we can do for you, the please don't hesitate to get in touch with us.
We look forward to hearing from you.
Please note: All names, address and characteristics of those described in this article have been changed to protect those involved.