Types of Financial Fraud and How to Avoid Them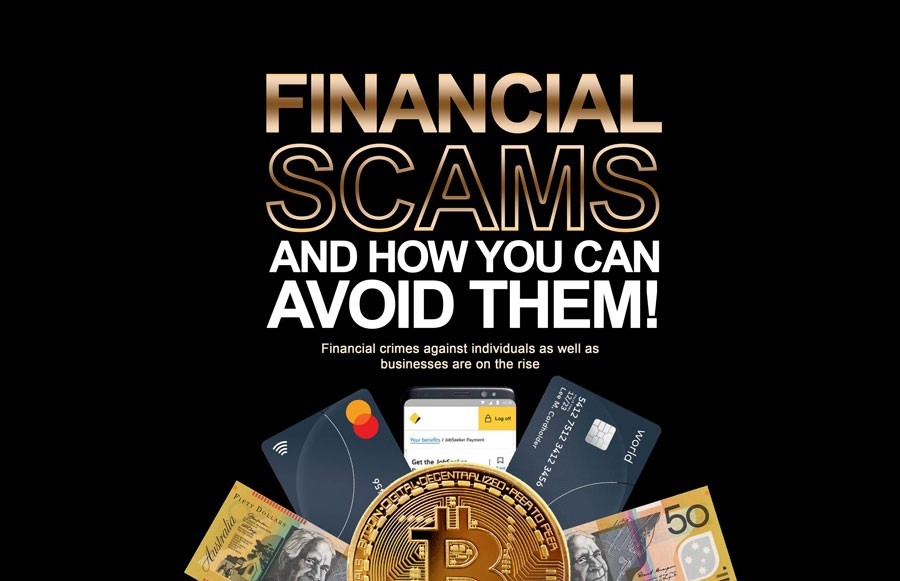 Financial crimes against individuals as well as businesses are on the rise with people losing millions of dollars to fraudsters every year. With the increasing use of digital or mobile banking, the risk of scams has significantly increased for consumers.
What is financial fraud? It is when an entity falls prey to schemes run by sophisticated scammers and loses money or valuable assets. Since these tech-savvy scammers constantly come up with different tricks and methods, it's best to learn about different types of financial fraud so you can steer clear of them.
Debt Collection Fraud
If you take out a loan but fail to pay interest and return the loan amount on time, then the creditor would contact you to enquire about the payment and may acquire the services of a debt collection agency if they can't contact you.
However, you should be wary of scammers who may contact you online and pressure you for repayment of a loan that you don't remember or are unaware of. They may threaten you with legal action without disclosing details about the loan terms, creditor, and other details.
These scammers tend to call people late at night and try to get personal information such as bank account details by posing as law enforcement officers. Further, they may try to convince you to quickly transfer funds without doing research about the said loan and pay the amount in cash or through wire transfers.
What Can You Do?
Never transfer funds right away, even if the caller threatens you with legal action and particularly if you don't remember any loan details. Make sure you ask them for detailed information about the creditor as well as the collection agency.
Refrain from sharing personal information on a phone call; rather ask them to provide the name of the creditor. Then you should find the contact information of the creditor or collection agency through their official website and contact them to enquire about the debt.
This way, you can verify legitimate debt collection enquiries and steer clear of the common types of financial fraud.
Unclaimed Inheritance Scam
You may receive a phone call or email from an unknown source claiming that a wealthy person passed away and wrote in their will that their assets should be transferred in your name since you are their distant relative and sole beneficiary.
A tell-tale sign of these financial scams is that the said property would be located in another country and scammers would ask you to transfer a processing fee to transfer the inheritance.
However, inheritance scams have now become more sophisticated and scammers may add the information of a genuine legal firm to convince recipients to transfer funds and share personal information.
What Can You Do?
When you receive an email or text message that informs you about an inheritance from a distant relative you don't know, then treat it as suspicious. Never share your information or transfer money before verifying the information.
Fraudulent Investment Plans
Also referred to as Ponzi Schemes, fraudulent investment schemes involve reaching out to clients to invite them to invest in a supposedly profitable project with almost no risk and a ROI higher than the market average. However, they never 'invest' the money in any project and invariably run away with money.
These scammers earn the trust of clients by using a small percentage of new investments to pay returns to earlier investors.
A warning sign of this type of financial fraud is that they put in aggressive efforts to attract new investors while discouraging the existing investors to pull out their funds by claiming that it's a long-term investment scheme.
What Can You Do?
Conduct a background search on the company or project you intend to invest in and gather information to make informed decisions. For this purpose, you may want to acquire the services of a private investigator to run a thorough background check and determine whether the scheme is genuine.
Look out for warning signs and think twice if a company claims to pay regular returns with no risk factors involved. Also, make sure they are registered with the Australian Securities and Investments Commission (ASIC) before investing your hard-earned money.
Pyramid Schemes
When it comes to pyramid schemes, scammers may offer a lucrative ROI to attract investors but there's no clear investment strategy. In order to join such a program, you need to pay a certain fee and the returns depend on the number of "referrals" you can convince to join the program.
Scammers may promote the scheme as multi-level marketing (MLM) or a network marketing scheme. However, the difference is that MLM schemes require members to sell products whereas in illegal pyramid schemes, all you need to do is to recruit new people.
What Can You Do?
While pyramid schemes may seem to be an easy and profitable side hustle, most people earn almost nothing despite investing a significant amount and end up losing their investment money.
It's best to stay away from schemes that require you to recruit people to join the program instead of selling products or services. Hiring a private investigator is also a good idea since they can check if the business is registered, inspect their financial performance, and review the information about expected profits and operations, and then provide you with a detailed report of their findings.
Conclusion
Whether it's credit card fraud, fraudulent investment schemes, or other types of financial scams, due diligence is the key to making informed financial decisions and building secure income streams. This is when a private investigation firm can help you out through comprehensive background checks.
However, if you unwillingly become the target of scammers, make sure you reach out to a licensed and reputable private investigator to collect evidence of the scam to enable you to take appropriate legal action against fraudsters.
Learn more about Surveillance Services offered by private detectives.