Fashionista Makes a Fortune Online… Illegally
Kimberley Simpson, a 26-year-old Sydney Sider with an eye for fashion set her sights on creating one of Australia's top indie clothing lines, with the dream of seeing her label go global.
In her late teens, Kimberley had already begun sewing her own dresses, tops and skirts, which she then sold on eBay and Gumtree, albeit rather unsuccessfully. 
Taking her experiences in making clothes in her stride, she then enrolled for a Bachelors of Design in Fashion and Textiles in one of the country's top art schools.
On successfully completing her degree, Ms. Simpson then, aged 21, began working as an apprentice for a small brand in Melbourne; designing and making t-shirts for men and women, then selling them on the weekends in a which ever pop-up markets would take them.
From there, and at the same time, she drifted between temporary work at a number of high-street clothing stores, including the likes of Top Shop, River Island and UGG.
In 2014, Kimberley found, what she thought would be her dream job, working for yet another, slightly more established label, this time as a designer and project coordinator.
The label opened a small store on Chapel Street in Melbourne's St. Kilda, and within a few months had managed to double their sales projections. Delighted, the brand's owner and our client, Ms. Daniella Martinez went on to employ extra staff and have Kimberley working, full-time, as one of the label's lead designers and seamstresses.
The role would see Kimberley working off-site, at Ms. Martinez' "warehouse," her home's converted garage, just a few kilometers away in Elwood.
Over the months leading up to Christmas 2016, Daniella noticed that she was losing inventory at a much faster rate than she had in any years previously; most notably expensive, bespoke brass buttons, zippers and fabrics imported from Italy and Brazil, and silks imported from Japan.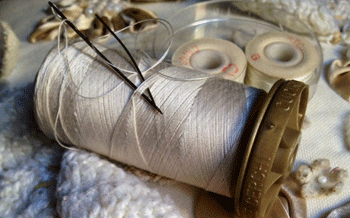 When following up these discrepancies, the design team would all confirm that there had been a number of "mistakes" made or "new designs that didn't workout," often having a pile of cut offs to show. The buttons and zippers on the other hand, were claimed to have been defective and so discarded.
Originally, Daniella was furious, explaining that any defective items should be kept and returned in bulk to the manufacturers, but the team would always have some excuse as to why that didn't happen – it did happen, just not as much as the figures suggested it should.
Obviously sharing an interest in fashion herself, Ms. Martinez often scoured the web for new ideas, fashion trends and inspiration for her own label's designs. With that, sometime before Halloween, in October of 2016, Daniella noticed that a small online boutique store was selling a number of dresses, crop-tops, skirts and lingerie made from the same materials that she'd noticed had gone missing from her "warehouse". She couldn't spot the buttons, but she noticed that a few of the dresses weren't only made of the same fabrics, in the same colours, but were also very similar in design to a few that her team had come up with, which she hadn't allowed to go through for full-fledged production.
Baffled, Ms Martinez ordered one of the dresses. When it arrived a few days later, she inspected it to find that it was, indeed, of the exact same material that she stocked; a special nylon fabric in deep, pearlescent purple, that she knew most designers wouldn't use or stock. With that, she called her supplier to enquire as to who else had ordered the material, but she was surprised to find that they'd sold a lot more than she'd expected, making it harder to understand the situation. She left it to paranoia and moved on.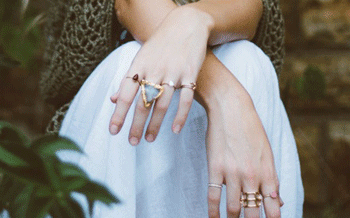 Just after Christmas, after everyone had gone on holiday to see their friends and family, Daniella was spending an evening on the computer and decided to scan over a few of the same fashion sites she was interested in. Before long, she found herself on the same site she'd found months earlier… only this time she noticed a photograph of a model wearing one of the silver rings she'd had made-up just before December. She hadn't sold any yet and, in fact, hadn't even decided which season she'd be selling them through.
That was the last straw – something was going on and she needed to get to the bottom of it.
Early in January, after everyone returned to work, we received a call from Daniella, asking us to investigate potential theft across both of her locations; the store and her garage.
We arranged to meet Ms. Martinez at a nearby coffee shop the following day to exchange notes and receive the investigation brief. Our goal: to find out who was responsible for the missing goods and how they were managing to sell them online.
With all of the images, links and screenshots that Ms. Martinez provided, our dedicated support team were able to jump on and immediately trace some key information. The offending website's registration information seemed somewhat fake in that the assigned email address was clearly set-up for the sole purpose of site registration and the contact name was not Australian, nor did it return any hits on our database searches.
Following this, our team decided to make contact with the model that Ms. Martinez found flaunting her newly-ordered silver ring.
The model, Ms. Hedvika Novotny is based in the Czech Republic and openly admitted that she had been contacted directly through her Facebook page by a woman named Kimberley Simpson.
While our dedicated support team gathered this information, we'd arranged for two operatives to rotate between the garage and the store every three-four hours, starting from 8am-12pm then between the hours of 4pm and 8pm, from Wednesday and Friday.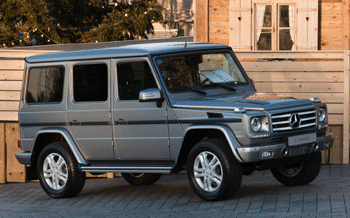 With a poor visual on the building's interiors, our operatives had to wait until the employees left, taking photos and recording video of each one; noting what they were carrying and where they were going straight after work. Obviously, however, our attention was focused mainly on Ms. Simpson who, on Thursday, had arrived to work with a relatively large and evidently empty, over-the-shoulder hold-all. Unlike Ms. Martinez's report and Kimberley's routine on Wednesday, later on on Thursday evening, she was seen to be picked up from right outside Daniella's home, by a man driving a gun-metal grey Mercedes G-Glass.
Unfortunately for Ms. Simpson, as she walked from Daniella's front door to the G-wagon, our operative was able to take clear photographs of Kimberley with her previously "empty" hold-all, now being very full indeed.
On Friday we continued the investigation to ensure that we hadn't missed any accomplices or details that may have been overlooked over Wednesday and Thursday, following which we presented our findings, reports, photographs and video clips to Daniella at her home on Saturday morning.
With the evidence in tow, Ms. Martinez not only fired Kimberley, but went over to her website and a number of online fashion forums, and explained in detail what Kimberley had done.
Needless to say, it will be very difficult for Ms. Simpson to get another job in the future, let alone start her own fashion line.
… Then again, the world is a strange place.
Please note: all names, locations and identifying characteristics of those described in this article have been changed to protect the identities of those involved.