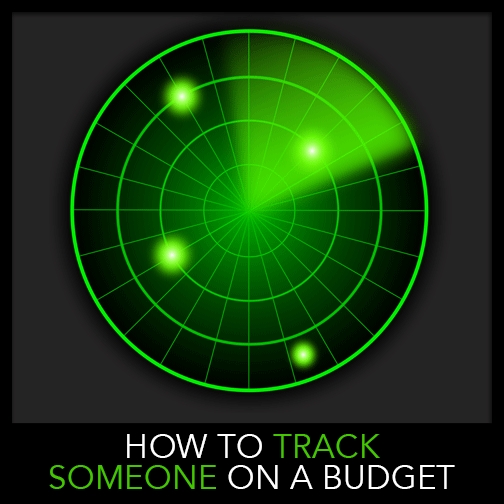 How to Track Someone on a Budget:
At some point in our lives, a great many of us have met someone in whom we put a great deal of trust; a girlfriend or boyfriend; a spouse; a colleague; an up and coming employee or; a business partner – a person that we hope will never break that trust.
It's particularly difficult to confront those we care about, especially when we feel that they're lying but have little evidence to go from, other than the feelings in our gut.
When moments arise where they're embracing their freedoms, but you're never really sure what they do with it, and when you ask, you can just sense that they're not telling you truth, it's time to consider doing your own investigation on the sly.
It's never a good idea to follow them in person, especially if you don't have the skills to tail them without being spotted… let's be honest, you'll probably have a very awkward conversation if they find out you've been right behind them for the last four hours on a Saturday night.
So, how can you easily, cheaply and effectively find out if that person is really where they say they are? A weekend away with pals, or a trip to their secret lover's retreat? A meeting with a client, or a job interview at another firm? Well, here's how to find out:
What you'll need:
A fully-charged iPhone, iPad or Android Smartphone (if it's one that you don't use much, that's even better)

For iPhones and iPads, you'll need the

Find my iPhone app

downloaded and installed on the device.

For Androids, you'll need to set-up your device with an existing email address on Google… you'll probably have already done this when setting up the phone.
What Next:
When the opportunity arises, plant the phone or iPad somewhere near the person in question, such as a briefcase, laptop bag, jacket pocket or handbag. If you can, a good spot is also under a car seat, or in the boot somewhere.

The next time they venture out, head over to your computer and;

In both instances, you'll see a real-time location marker on a map of where your device really is – wherever it is, it's going to be with your suspect. If they told you they're going bowling, yet the location marker is at some fancy country club out in the backend of nowhere, then you can follow up with either;

Taking a screenshot of their location (Shift+Command+3 on Macs and "Print Screen" on Windows machines), calling them to confirm where they say there are and then confronting them the next time you meet, or;

If you don't want to confront them over the suspicion just yet, follow up with a quick stint by Precise Investigation. The next time they set off, we can have an operative track them down discretely, gather evidence of what they're really getting up to and report back as and when something happens.
While these applications are generally intended to find your devices when you suspect that you've either lost it, or it's been stolen, they definitely work well to use as a make-shift GPS tracker.
When life get's a little too difficult to handle on your own, or you'd simply like some closure on a suspicion that's been building over time, get in touch with us and we'll be able to help you answer some of your hardest questions.
Call Precise Investigation today on 1300 856 011 for a discrete, professional private investigation service.
If you'd like more information on our professional surveillance services, please click here.
Precise Investigation has operatives stationed across the whole of Australia, regularly providing fast and effective investigative services to those based in Melbourne, Sydney, Adelaide, Brisbane, Perth, Hobart and even the more remote areas of the country. So, if you're ever in doubt and you'd like some real peace of mind, give us a call and we'll bring the truth to light.
Thank you and we look forward to working with you!