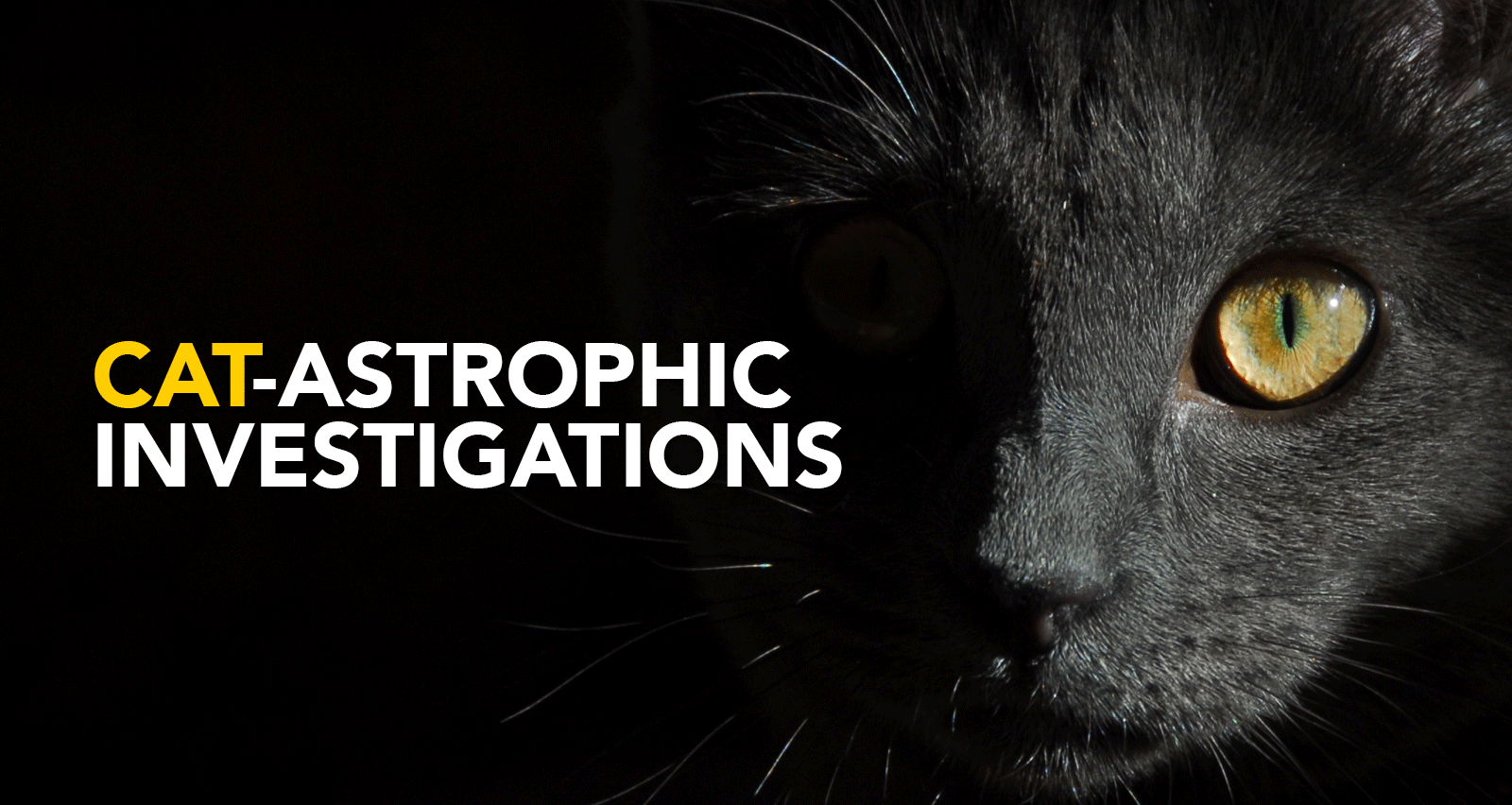 CAT-ASTROPHIC COVERT PROGRAMME
When you work in our industry, you're always looking for the latest and greatest tools to use for covet surveillance. After all, anything that makes our lives easier will probably help produce better results for our clients as well. Throughout the history of spy gadgets and techniques however, there have been a few noteworthy failures; the kind of failures that would lead most to think, "Why on Earth would anyone try something like that?!". In today's article, we'll be looking at one of those short-lived failures; the CIA's attempt to turn our favourite feline companions into spies.
The CIA began the "Acoustic Kitty" experiment in the 1960s, a plan that involved implanting high-tech spy gear into cats. Why? Because everybody loves cats of course. Maybe not, but the initial goal behind the scheme was to have cats planted in strategic places so that they could capture the conversations of given targets, according to "Spycraft: The Secret History of the CIA's Spytechs from Communism to Al-Qaeda."
The Office of Research and Development at the CIA figured out a way to implant a three-quarter-inch transmitter into the loose, fleshy part at the back of a cat's neck, and a microphone into the cat's ear canal. Both devices were connected by an almost invisible wire, fed under the cat's skin. The biggest "issue" was the gadget's battery size; taking into consideration the size of the transmitter, the batteries of that time had to be pretty large, and even then, they could only sustain very short periods of operation. One attempted solution was to put the transmitter in the cat's rib cage and antenna in its tail, claims the ex-CIA agent, Victor Marchetti, in "The Wizards of Langley: Inside the CIA's Directorate of Science and Technology."
The experiment came to a halt when they discovered that the feline operatives would inevitably become hungry and wander off, leaving the target in order to search for food. It was this tendency that eventually saved, what could have been hundreds, if not thousands of cats' lives.
It's a good thing that animal rights movements have come a bit further since then, because who knows what people could achieve these days – what a dreadful notion.
If you'd like a more ethical approach to having your information gathered and evidence accrued, remember that Precise Investigation has worked with hundreds of private and commercial clients across Australia over the last thirty years. We pride ourselves on delivering high-quality findings that our clients can really put to use, whether for personal, corporate or legal reasons.
Give us a try today and see just how effective a professional private investigator can be.
Thanks for reading!
The Precise Investigation Team