Supporting the Greek-Australian Community through Sports and Entertainment
Some 25 years ago, when I was starting out in Australia, my first home was in Oakleigh, Victoria – a place that made emigrating here all the more worthwhile.
It was in those first few years in the early 80s that I began my career as a private investigator and, after receiving my licence, the vast majority of the work I undertook were private cases from Greek Australians in the Oakleigh area – what can I say? Greeks are hugely family oriented… in fact, Greeks generally consider all other Greeks to be family, especially when we're not in Greece!
Nonetheless, my successes in Oakleigh soon allowed me to grow and develop on my skillsets and expertise; my network (stored a black notebook back then) was also growing, but sooner rather than later, I was being called to attend more jobs outside of the Oakleigh area, working for people from all backgrounds and walks of life – a real eye-opener in itself.
It wasn't long before I would need to establish Precise Investigation and begin recruiting people to lend a hand in my day-to-day operations. As the team grew, so too did our collective pool of resources and expertise, affording us the meantto engage in even bigger contracts for larger commercial entitites across the country.
Now, nearly three decades later, the company has built a solid and enviable reputation as a national investigations provider for both domestic and commercial clients. We've come a long way indeed and, after recently re-establishing our headquarters in Oakleigh, Victoria, I felt compelled to give something back to the community that helped me when I was starting out.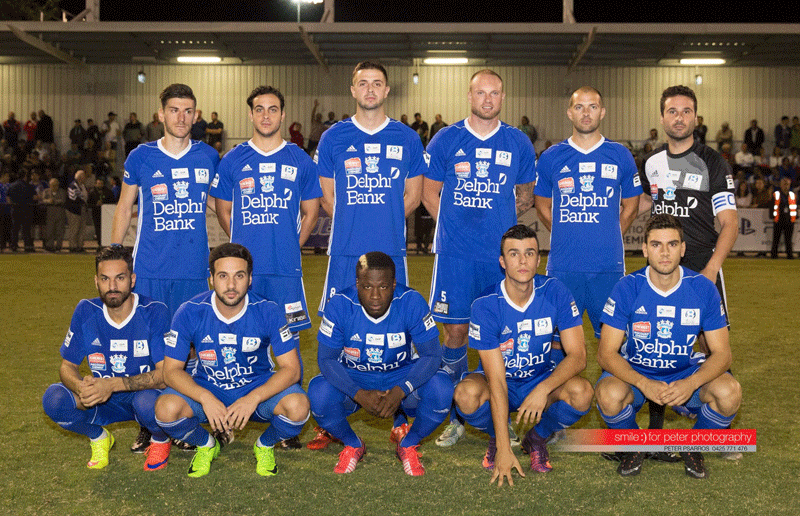 Oakleigh Cannons Football Club, founded in 1972, is a football/soccer club based in Jack Edward's Reserve, Edward Street, Oakleigh, Victoria. The club, established by members of Oakleigh's Greek-Australian community, has played in nine Victorian State League Premierships to date and currently competes in the National Premier Leagues Victoria (NPL), in 8th position ahead of rivals, the Bulleen Lions.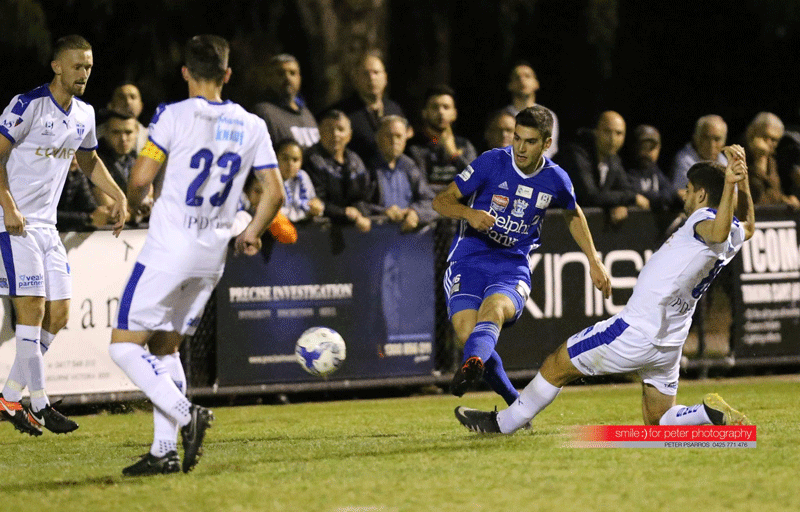 It is with great pride that Precise Investigation and I have been able to work so closely with the team's management and, in so doing, forged a strong and lasting relationship that's sure to be mutually beneficial to the Cannons, its players, the local community and Precise Investigation.
I would like to take this opportunity to pass on a heart-felt thanks to the team's manager, Aki Ionnas and their coach, Con Tangalakis for allowing us to provide support to a team that ultimately embodies my heritage and my earliest memories of Australia. Working with you has been a pleasure and I can only wish you and the team all the best for the rest of this season and the many more to come.
Smile for Peter, the photographers covering the Oakleigh Cannons fixtures, has been kind enough to share a few of their latest snaps with us, but if you'd like to have them cover your event, we suggest you get in touch with them here.
The Cannon's next fixture will be taking place at Churchill Reserve – Pitch 1, located at St. Albans Saints SC, Fox Street, St Albans, where the team will face off against St. Albans Saints Soccer Club on Sunday, 2 April 2017.
For more information on The Oakleigh Cannons, please visit their website and be sure to follow their progress through the National Premier Leagues!
John Ioannou and the Precise Investigation Team.
Don't forget the Precise Investigation Social Media Competition!
Each week, we'll be releasing a new image across all of our social platforms for you, our clients, friends, fans and followers to engage with. All you need to do is either spot the difference between two pictures, or tell us what aspects of a photograph have been modified! It's that easy.
Each contestant will need to earn points to win the amazing GoPro Hero 5 that we'll be giving away and, to do that, all you need to do is respond to our weekly competition post with your answer; like the post, share it or even comment – every engagement you make with the post will earn you the points you need 😉 For more information, please click here.
To take part in our competition, just click on one of the following links to have a go:
Facebook  •  Linkedin  •  Twitter  •  Google+ (Melbourne)  •  Google+ (Sydney)  •  Google+ (Adelaide)  •  Google+ (Perth)  •  Google+ (Brisbane)  •  Google+ (Hobart)